News
HBO Max Orders The Shining TV Series Spinoff, Overlook
HBO Max and J.J. Abrams' Bad Robot Productions partner on Overlook, a TV series spinoff of Stephen King's The Shining.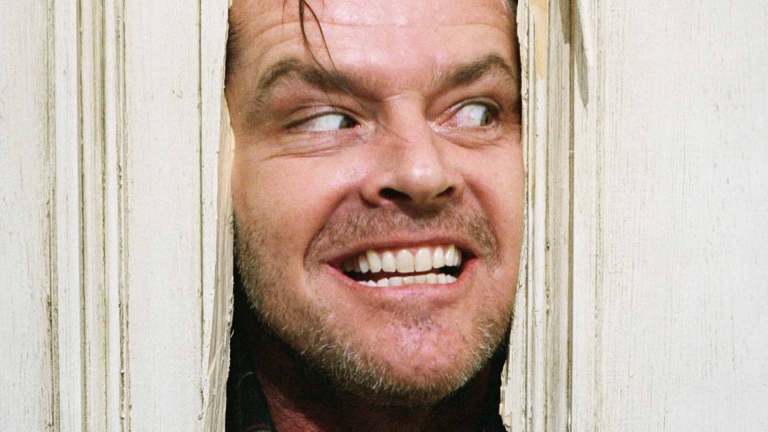 All work and no play makes Jack a dull boy. Still, in times of social distancing and quarantine, it's nice to see some work is getting done behind the scenes at HBO Max. Indeed, the incoming streaming service from WarnerMedia announced Thursday a bonanza of new shows they're developing with J.J. Abrams' Bad Robot Productions—with Overlook, a spinoff of Stephen King's The Shining, at the top of the list.
Apparently intended to be a similar dive into the horror-filled imaginings of King as Hulu and Warner Bros. Television's two seasons of Castle Rock on Hulu, Overlook is described as a horror thriller inspired by and featuring iconic characters who appeared in King's 1977 novel about a haunted resort in the Colorado Rockies. Or as WarnerMedia deigns it, "The most famous haunted hotel in American fiction." Intriguingly, the series has already been ordered, with King attached, even though no one has been officially hired to write or showrun the project. However, Deadline reports that Castle Rock co-creator and executive producer Dustin Thomason and co-executive producer Scott Brown are in negotiations to take over writing duties.
An Overlook television series isn't necessarily shocking news. For years Warner Bros. has wanted to capitalize on the popularity of King's story—and more specifically Stanley Kubrick's adaptation of it, which WB produced—with a prequel about the Overlook hotel. Prior to King publishing a decades-later sequel, Doctor Sleep, the studio was trying to develop an Overlook movie for the better part of a decade. Mark Romanek (One Hour Photo, Never Let Me Go) was even hired to write and direct a prequel about the construction of the Overlook and its opening night, which he described as like The Revenant with its Western tone… plus ghosts.
While that proved too costly for WB in the end, particularly after Mike Flanagan's Doctor Sleep movie flopped at the box office last November, continuing the still relatively popular franchise on streaming makes financial sense. The Shining is still a familiar intellectual property, and while Doctor Sleep underperformed, seeing if the allure of the Overlook can transfer to subscriptions is a burgeoning business model, similar to Disney transforming its Obi-Wan Kenobi spinoff movie into a spinoff Disney+ series.
How the Overlook series would actually work is more of a mystery, probably again in part because it doesn't have a full creative team in place. While it's described as similar to Castle Rock or even A&E's Bates Motel, the actual HBO Max press release does not use the word "prequel," and the thing about the Overlook Hotel is that "all times" are occurring at once inside its foreboding walls. Ergo, a series could be set before or after the classic The Shining movie from 1980. It doesn't really matter to the hotel.
That original film starred Jack Nicholson as Jack Torrance, a struggling writer with drinking problem and a young family when he agrees to be the caretaker of the Overlook Hotel for the winter. What Jack didn't know going in (or maybe he did?) was that the Overlook is (probably) haunted, and that the specters have a way of recruiting folks to their ghostly staff. There is a lot of ambiguity in the film about the history of the Overlook, which is more explicit in King's novel (as are Jack's motivations), so there is both a lot of wiggle-room for a television series about its past, as well as risk of ruining its enigmatic mystique.
HBO Max also announced they are developing a Justice League Dark TV series with Abrams, as well as Duster, an original idea Abrams is turning into a series with writer and producer LaToya Morgan (The Walking Dead).