Reviews
Hard Knocks Episode 2 Review
It's a rough week to be a wide receiver but a great week to be a viewer on HBO's Hard Knocks.
Being a geek can mean a lot of things. For our Cleveland-based editor Alec Bojalad, being a geek means supporting an apocalyptically awful Cleveland Browns football team through decades of misery. The Browns are now the subject of HBO's football docuseries Hard Knocks and Alec has some thoughts.
In theory one of the drawbacks of the Hard Knocks model should be that the show is covering news that we're already familiar with. HBO has literally dozens of cameras on the field and produces episodes in an absurdly narrow time frame. Still nothing can keep up with the speed of sports media.
In episode two, this time delay proves to be a feature, not a bug as this hour of unscripted television is absolutely dripping with dramatic irony. Within the first ten minutes, the audience is treated to juicy dramatic moments that we already know the answer to, while the "characters onscreen don't. 
Case in point: embattled third year wide receiver Corey Coleman. The episode opens with his impressive sneaker collection and his impressive Warehouse District apartment (more on Cleveland tourism later) but his decidedly less impressive pass-casting abilities. 
Coleman is routinely chewed out by offensive coordinator Todd Haley and then later visit head coach Hue Jackson's office, leading to this bit of cosmic comedy.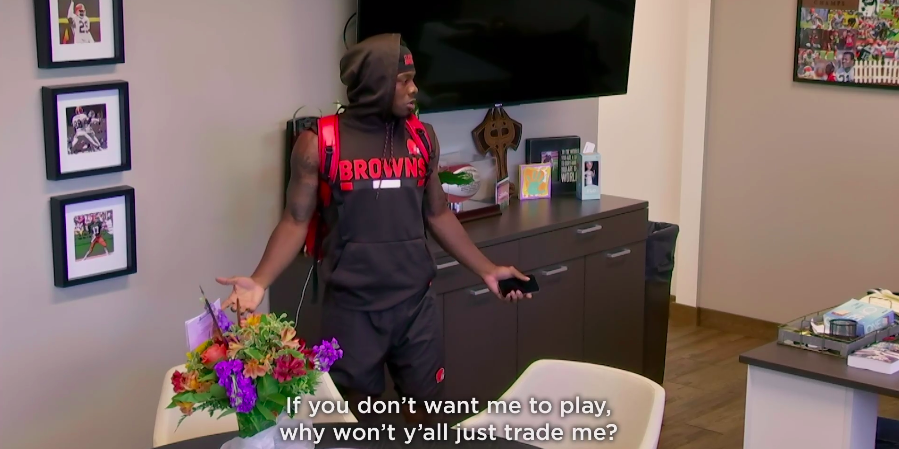 Sure enough…Coleman would be traded moments later. He is now a Buffalo Bill. God help him. 
Where have I seen that immediate fateful response to what someone thought was a rhetorical question before?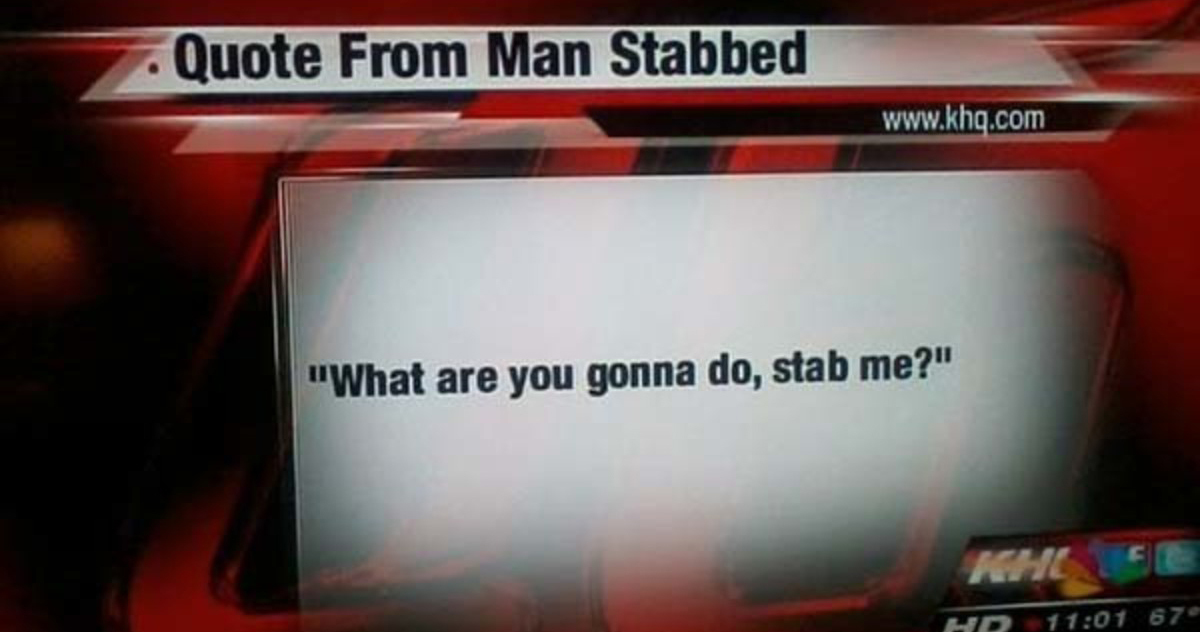 Oh that's right. 
The saga of Corey Coleman isn't the only place where Hard Knocksflexes its dramatic irony muscles. There is also the case of receiver Dez Bryant. After Coleman is cut, general manager John Dorsey requests an employee present him with a list of potential trade and free agency targets to find a new wide receiver. 
"You don't have Dez Bryant on here," he says, confused. The employee points out that he's 29th on the list. Of course, those of us in the "future" know that Bryant and the Browns are currently circling each other and Bryant is set to visit Cleveland on Thursday. The episode even ends with Bryant's in-game tweet promising to visit this week. 
The best bit of delectable irony, however, comes from yet another wide receiver. Antonio Callaway was pulled over at 3 in the morning last Sunday and Strongsville, Ohio officers found traces of marijuana in his car. Callaway, who was already on thin ice due to repeat offenses in college, opted not to inform the team of what happened. 
Thanks to the omniscient nature of Hard Knock's cameras, we get to see what it looks like when someone is very, very, very, very guilty. 
"What's up 11, you alright?" Coach Jackson asks Callaway and he mopes around the sideline.
Later Haley will tell him he "looks like a puppy dog." 
The real appeal going into this episode was seeing how Dorsey and Jackson would react. Ultimately that ends up not being nearly as interesting as seeing Callaway as a dead man walking, waiting for the other shoe to drop.
Perhaps it's a good sign for the Browns 2018-19 season that it took a full episode for Hard Knocks to introduce the stock "young, hardworking guy who will definitely get cut" character.  Devon Cajuste, a rookie tight end out of Stanford, has a heartwarming relationship with his father. So heartwarming that it will be particularly devastating when he inevitably finds himself on the chopping block. 
Cajuste's story also reveals how wildly stupid this whole football thing is. He plays all of his preseason game 1 snaps with a shoulder that is clearly prepared to fall off his torso. But he's gotta. Because this is FOOTBALL, damn it. And I'm a monster for loving him even more for it. 
The game action this week is stellar, and not just because the Browns won (4-0 preseason champions again, baby!). HBO's cameras always know where to be, capturing fascinating moments between Baker Mayfield and a referee, Callaway's sideline catch, and Njoku's preposterous touchdown.
With all the off field action that took place this past week, this is likely to be the most dramatically sound episode of Hard Knocks this season. But as is always the case with football, there will still be a spectable to be had in the coming weeks. Corey Coleman's immediate chance at revenge when the Bills come to Cleveland for game 2 is sure to be fun.
Best Line
Defensive tackle absolutely owned episode one with his profane financial advice to his teammates and he's back in rare form here. "I'm getting dumber. I had to start reading shit because I felt I was getting stupider."
Best Cleveland Tourism Moment
Check out David Njoku meditating in this beautiful urban garden.
That is the rooftop of downtown hotel and apartment complex The Nine. Johnny Manziel lived in a pent house there his first year in Cleveland. It used to have a speakeasy called The Vault, which resided in an old bank vault. It still has wonderful Mediterranean restaurant Adega on the first floor. 
Gregg Williams Rage Level
Defensive coordinator Gregg Williams is a very angry man. What levels of fury did he reach in this episode?
That's a solid 6.
MVP
Myles Garrett is 6 feet 5 inches and 274 pounds of muscle and unholy hatred for quarterbacks being allowed to stand on their own two feet. What does he do in his spare time? Write poetry of course.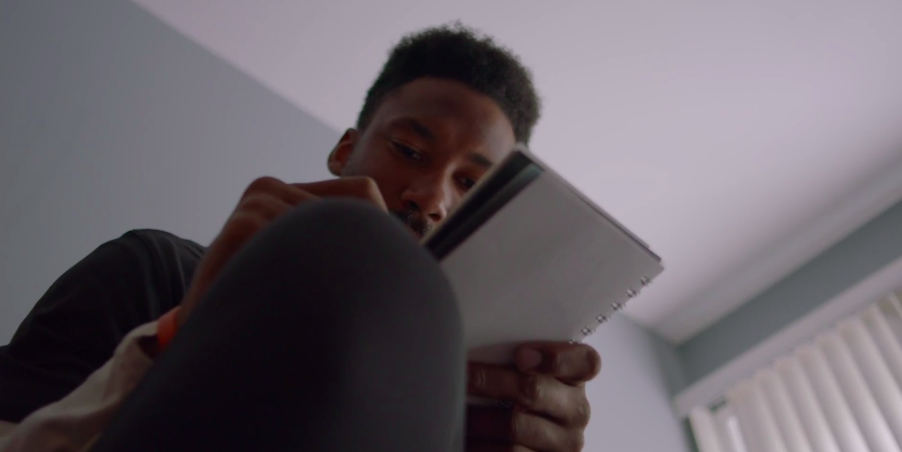 His poetry is not very good but he's the MVP all the same.