News
Good Girls Season 4 Release Date, Cast, Trailer, and News
Good Girls Season 4 will premiere this March on NBC.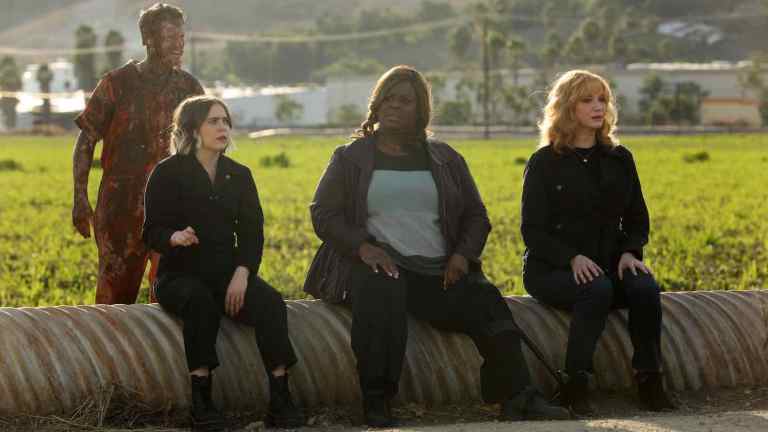 Good Girls is one of the most underrated series on TV. The crime dramedy starring Christina Hendricks, Retta, and Mae Whitman as three Michiganian suburban housewives who decide to rob a supermarket and get pulled into a life of crime and all of the complications it entails is about to enter Season 4. Here's everything you need to know about the upcoming season…
Good Girls Season 4 Release Date
Good Girls Season 4 will premiere on March 7th on NBC.
When Will Good Girls Season 4 Be on Netflix?
Like many a broadcast TV show, Good Girls has a sizable audience that watches the series when it arrives on Netflix following its broadcast airing. Though an official Netflix premiere date has not been announced, Season 3 dropped on Netflix exactly one year following its broadcast premiere. If Season 4 continues this pattern, it will hit Netflix on March 7th, 2022. However, the first two seasons came to Netflix not exactly a year following, but on January 1st of the following year, which means Good Girls Season 4 could drop on January 1st, 2022. Either way, it's probably going to happen in 2022.
Good Girls Season 4 Cast
Christina Hendricks is back as Elizabeth "Beth" Boland, Mae Whitman returns as Annie Marks, and Retta reprises her role as Ruby Hill for Good Girls Season 4. The cast also includes: Reno Wilson as Stanley Hill, Matthew Lillard as Dean Boland, and Manny Montana as Christopher/Rio. James Lesure, David Hornsby, June Squibb, Allison Tolman, Rob Heaps, Charlyne Yi, Jackie Cruz, and Sally Pressman also star.
Good Girls Season 4 Trailer
Check out this hilarious "How It Started/How It's Going" recap of the show so far…