News
Game of Thrones Director: Series Was Seen as 'A Great Experiment'
Neil Marshall, who helmed two of Game of Thrones' finest episodes, looks back at the show and its legacy.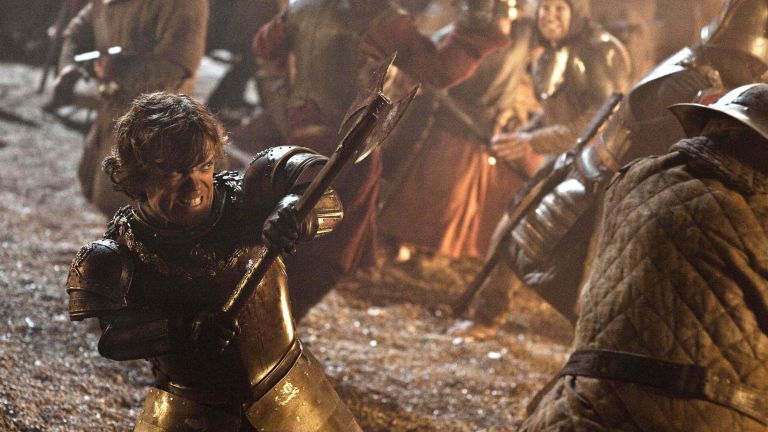 Last month marked the 10th anniversary of the Game of Thrones series premiere: a show that changed the face of television as profoundly as The Sopranos, The Wire, Mad Men, Sex and the City, or any other series that advanced the notion of what kind of entertainment television could deliver.
While any series of its scope and stature is the offspring of literally hundreds of creators–from showrunners David Benioff and D.B. Weiss to the indelible cast–one person who left his own mark on Game of Thrones is director Neil Marshall, who helmed two of the show's most unforgettable, epic episodes: the second season's "Blackwater" and the fourth season's "The Watchers on the Wall."
"I came to it almost entirely because of Centurion," recalls Marshall now, saying that his low-budget historical thriller about an early 2nd century battle between a Roman legion and the guerilla-like Picts in northern England was a perfect calling card for GoT employment in its earliest days.
"I proved that I could do a battle sequence on a lower budget with just so many resources in a short amount of time," he continues. "They needed somebody to do 'Blackwater' who had done something like that. I was available and close, and I'd done that and proved it. A lot of my crew from Centurion went to work on Game of Thrones, so they brought in a lot of feature film people to do this TV series out in Belfast."
Marshall adds that everything about the early production of Game of Thrones –a fantasy series geared towards adults, with heavy injections of explicit sex, graphic violence, and convoluted politics–was basically a roll of the dice on the part of HBO and the show's creators.
"I think it was very similar to what Pete Jackson did with Lord of the Rings," Marshall says. "They went to this faraway place that really didn't have much of an infrastructure, and they built a studio from the ground up and spent the next 10 years in Belfast, making Game of Thrones what it is today. But at the beginning, it was seen very differently. I think it was seen as the great experiment."
Marshall, who has since directed episodes of Hannibal, Constantine, Westworld and Lost in Space, says that actually directing GoT was a creatively fulfilling experience in a medium where–unlike film–producers and writers are often given far more power than directors.
"It was an incredible bunch of people they put together," he says. "Most of the TV shows I worked on were very creative, but this was such a welcoming environment to go in. And they wanted the directors involved. They wanted directors to bring their stamp to the world. They're amazing writers who deliver the goods dramatically and narratively. So many of the directors came in and just knocked it out of the park every time. I think they love that, and that collaboration was really, really great for a TV show."
Marshall's first Game of Thrones episode, "Blackwater," ended up winning the Hugo Award–science fiction's highest honor–for Best Dramatic Presentation, a further achievement for what Marshall already deems a career high point.
"I mean, just to be a part of that show at all makes me proud. It did change the face of television and it upped everybody's game considerably," the director says.
"HBO took a massive gamble on it, but it paid off in droves and became part of the zeitgeist," Marshall continues. "That's a massive achievement for any TV show, especially a fantasy TV show, which, as those of us who love fantasy movies know, there's only a handful that have broken through, like Lord of the Rings and now Game of Thrones. So many other great ones have fallen by the wayside. It's a difficult genre to master, and they did a fantastic job of it."
Neil Marshall's new horror film, The Reckoning, is streaming now on Shudder.