News
Fear City Trailer Shows How the Cops Bugged the New York Mafia to Life Sentences
Federal cops and the New York District Attorney's office try a new weapon against the mob in Netflix's Mob City trailer.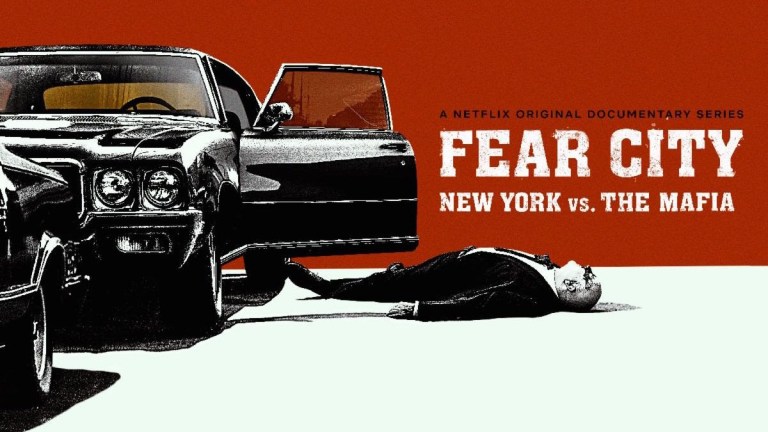 As police forces across the country are held under tighter scrutiny for crimes against the people they swore to serve, Netflix will feature a previous victory law enforcement can brag about. The three-part series, which premieres July 22, presents the prosecution's case for the Mafia takedown in New York City during the 1970s.
"Throughout the 1970s and '80s, the 'Five Families' of the New York mafia—Bonanno, Colombo, Gambino, Genovese and Luccese—held a powerful, and seemingly insurmountable, grip on the city," according to the official synopsis. Directed by award-winning documentarian Sam Hobkinson, Fear City: New York vs The Mafia details "the incredible story of the history-making organized crime investigation and subsequent prosecution case brought against New York's most formidable mob bosses."
Fear City was created by the RAW and Brillstein Entertainment, the same production companies which made the docuseries Don't F*ck With Cats. The documentary series includes interviews with dozens of law enforcement officials like then-District Attorney Rudolph Giuliani, the inventor of the perp walk, ex-mafia associates like John Alite, as well as journalists, jurists, and the evening news reports of the time. It will also include previously unheard surveillance recordings and reenactments.
According to a press release, "The documentary series "sheds light on how the mafia's control of unions, high-rise construction, and other industries netted billions for organized crime… to paint a shocking and captivating portrait of this 'Golden Era of the Mob.'"
Fear City follows the FBI's concerted effort to take down all five families at the same time by interpreting the RICO statutes in a novel way. The trailer is shown from the vantage point of the investigative team and includes a tawdry subject which could possibly have had the case looked at on appeal. "Oh my God, he was having a torrid affair with his maid," a federal officer says, referring to surveillance tapes they probably could have turned off.
You can watch the trailer here:
Much of what happened in 1970s New York was okayed by organized crime. Besides gambling, hijacks, loansharking, and all the usual vices, mobsters moved into legitimate businesses, like construction, the longshoremen, the garment district, and the fish market. The authorities took them down by tying them together.
The "Five Families" goes back to the days of Salvatore Maranzano in 1931, who headed one organization alongside the Profaci, Mangano, Luciano, and Gagliano families.  During the time of Fear City, it was the Bonnano, Colombo, Gambino, Genovese, and Lucchese families. None of this would have been known if Joseph Valachi, a member of the Genovese crime family, didn't testify in 1963. By the 1980s, federal agents got as organized as organized crime.Fear City: New York vs The Mafia premieres on July 22 on Netflix.