News
Fargo Season 4 Release Date Revealed by FX After Delay
FX has set September release date for the fourth season of Fargo, which had its production delayed by the pandemic.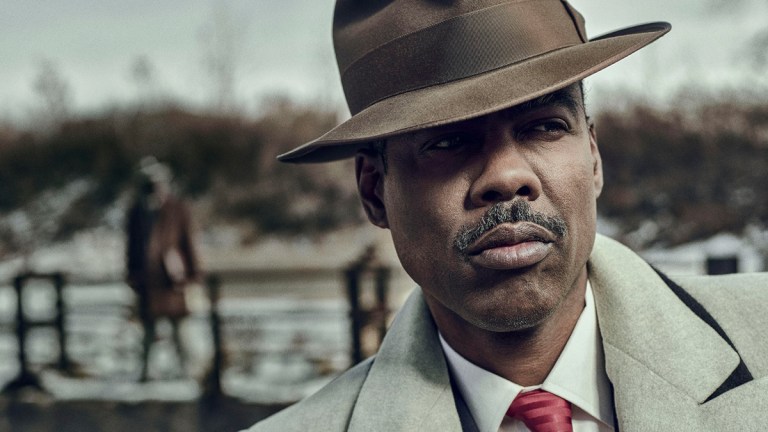 It may have taken a while after a COVID-caused production shutdown, but Fargo's intriguing, Chris Rock-fronted fourth season has finally procured a premiere, with FX having officially set a September release date.
Fargo Season 4 will premiere on FX on Sunday, September 27 at 10 p.m. ET/PT, on which the first two episodes will air. Subsequent episodes will premiere on the same Sunday timeslot individually on a weekly basis. Streamers will be interested to know that each new episode will hit Hulu the day after their FX premieres.
The release date announcement occurs after the Chicago production of Fargo was one of several to be shut down back in March. Despite having only two episodes left to shoot, the shutdown resulted in a delay to the fourth season's original April 19 release date; a move likely designed to avoid a situation similar to shows like AMC's The Walking Dead or The CW's Supernatural, which were put in the awkward situation of having to delay the conclusions of their current seasons to dates this fall. Ironically enough, though, the delay also caused Fargo Season 4 to grow to 11 episodes from the 10 originally ordered. – A small silver lining, apparently.
As FX's official logline for Fargo Season 4 reads:
In 1950 Kansas City, two criminal syndicates fighting for a piece of the American dream have struck an uneasy peace. Together, they control an alternate economy of exploitation, graft and drugs. To cement their truce, Loy Cannon (Chris Rock), the head of the African American crime family, trades his youngest son Satchel (Rodney Jones), to his enemy Donatello Fadda (Tommaso Ragno), the head of the Italian mafia. In return, Donatello surrenders his youngest son Zero (Jameson Braccioforte) to Loy.
Of course, that fragile status quo will inevitably become disrupted, leading to a prospectively brutal (and complex) dynamic with a gang war between the African-Americans and Italians rife with dynastic drama, tenuous loyalties and plenty of tumult to the diverse array of local denizens and business owners who happen to be caught between the crossfire. Notably among said denizens are U.S. Marshal (and a Mormon,) Dick "Deafy" Wickware (Timothy Olyphant, in an occupational role that should delight fans of Justified) and Kansas City cop in Detective Odis Weff (Jack Huston).
With a solid release date finally set, the fourth season of Fargo's anthology storytelling will see the aforementioned Rock, Olyphant, Huston, Jones, Ragno and Braccioforte as part of an immense ensemble of talent also consisting of Jason Schwartzman, Salvatore Esposito,  Ben Whishaw, Jessie Buckley, E'myri Crutchfield, Andrew Bird, Anji White, Gaetano Bruno, Sean Fortunato, Jeremie Harris, Corey Hendrix, Matthew Elam, James Vincent Meredith, Francesco Acquaroli, Karen Aldridge, Kelsey Asbille and Glynn Turman.
Fargo is, of course, the brainchild of creator/writer/director/executive-producer Noah Hawley, who adapts the mythology of the 1996 film of the same name by directors Joel & Ethan Coen, both of whom serve as executive producers on the series, joined in that capacity by Warren Littlefield and his The Littlefield Company. The Coens' film won two Oscars in 1997 (Best Lead Actress for Frances McDormand, Best Screenplay for the Coens), and Hawley's adaptation series won its first Emmy in 2018 for Ewan McGregor's role as Emmit Stussy in 2017's Season 3.