News
Disney+ New Releases: September 2020
We have a list of the new Disney+ movies and shows arriving in September 2020.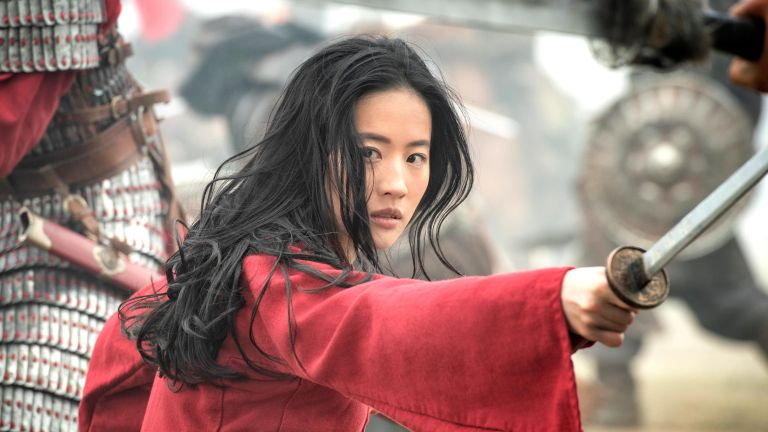 After successfully bringing movie theater fare like Artemis Fowl and Hamilton to the smaller screen, Disney+ is going to attempt its most ambitious movie streaming experiment yet in September.
Disney+'s list of new releases for September 2020 is highlighted by the inclusion of Mulan. Originally scheduled to premiere in March, the live-action adaptation of the classic Disney animated movie was one of the first coronavirus scheduling casualties. Now, after a long wait, Disney is making the movie available (for $29.99) to Disney+ subscribers.
In addition to that big swing, Disney+ is has some other intriguing originals set for September. Alien talk show series Earth to Ned premieres on September 4 and the LeBron James-produced reality series Becoming arrives on September 18.
Disney+ is also set to pad out its library titles. The big movies of note here include two Mighty Ducks sequels, The Wolverine, and Bend it Like Beckham. Season 2 of Gordon Ramsay's Uncharted arrives on September 25 as well, alongside season 2 of Muppet Babies.
Ultimately, Disney+ has plenty of options for those who don't want to drop $30 on Mulan this month. But you should still probably drop $30 on Mulan…
September 4
New Library Titles
Ancient China from Above (s1)
D2: The Mighty Ducks
D3: The Mighty Ducks
Never Been Kissed
Strange Magic
Trick or Treat
The Wolverine
Disney+ Originals
Mulan
Earth to Ned
One Day At Disney – Episode 140 "Alice Taylor: Studiolab"
Muppets Now – Season Finale – Episode 106 "Socialized
Pixar In Real Life – Season Finale – Episode 111 "Coco: Abuelita Says No Music"
Weird But True – Episode 304 "Germs"
September 11
New Library Titles
Christopher Robin
Disney+ Originals
One Day At Disney – Episode 141 "Amanda Lauder: Chef Chocolatier"
Weird But True – Episode 305 "Photography"
September 18
New Library Titles
Bend it Like Beckham
Coop & Cami Ask the World (s2)
Europe from Above (s1)
Ever After: A Cinderella Story
Kingdom of the Mummies (s1)
Marvel Super Hero Adventures (s4)
Notre Dame: Race Against the Inferno
Once Upon a Time (s1-7)
Soy Luna (s2-3)
Violetta (s3)
Wicked Tuna (s9)
Disney+ Originals
Becoming
One Day At Disney – Episode 142 "Dr. Natalie Mylniczenko: Veterinarian"
Weird But True – Episode 306 "Trains"
September 25
New Library Titles
Fancy Nancy: Fancy it Yourself (s2)
The Giant Robber Crab
Gordon Ramsay: Uncharted (s2)
Muppet Babies (s2)
Oceans
Port Protection: Alaska (s3)
Sydney to the Max (s2)
Wild Central America (s1)
X-Ray Earth (s1)
Disney+ Originals
Magic of Disney's Animal Kingdom
Secret Society of Second-Born Royals
One Day At Disney – Episode 143 "Ashley Girdich: R&D Imagineer Manager"
Weird But True – Episode 307 "Venomous Animals"