Features
Derry Girls' Cultural and 90s Quirks: Explaining Tayto Crisps,You've Been Framed, Pudsey Bear & More
Derry Girls Season 3 is out now in the US and worldwide on Netflix! For our transatlantic pals, here's a rundown on some of its uniquely Northern Irish, British and 1990s cultural references.
Warning: contains mild spoilers for Derry Girls season 3
When the final episode of Derry Girls aired in the UK on 18th May 2022, the hearts of roughly three million viewers broke a little at the thought of never again seeing a new episode of this beloved Northern Irish comedy. Like all good things, Derry Girls left us wanting more.
International viewers outside the UK and Ireland will be in the same position when the third series of Derry Girls arrives on Netflix on 7th October, and fans around the world will be able to witness the glorious last adventures of Erin, Michelle, Orla, Clare and James. 
If the cultural quirks of 1990s Northern Ireland furrow the foreheads of some international Netflix viewers, we're here to help. While this isn't the place to delve into the political intricacies of The Troubles (we'll let creator Lisa McGree explain that in more detail), allow us to offer a bit of helpful 'historical' context for the show's final run:
Episode One: The Night Before
You've Been Framed
When Michelle suggests the gang abandons its film production and instead records some videos for You've Been Framed, she's talking about a TV show that is essentially just home videos people send in of their relatives falling over after one too many shandies at the Christmas party, accidentally flashing their knickers at a wedding, or watching their pets mistakenly running into the back door. Think America's Funniest Home Movies. It's so popular that it's still on to this day, and the £250 prize money for getting your video featured is still the same too.
GCSEs
In England, Wales and Northern Ireland, these are the exams taken at age 16, before usually going on to do your A-Levels at 18, the results of which often determine what university you get into. Despite living in this digital age, we still frequently dish out exam results on paper via scary brown envelopes, and for some reason insist on filming kids opening their results live on the news, which can get awkward.
Episode Two: The Affair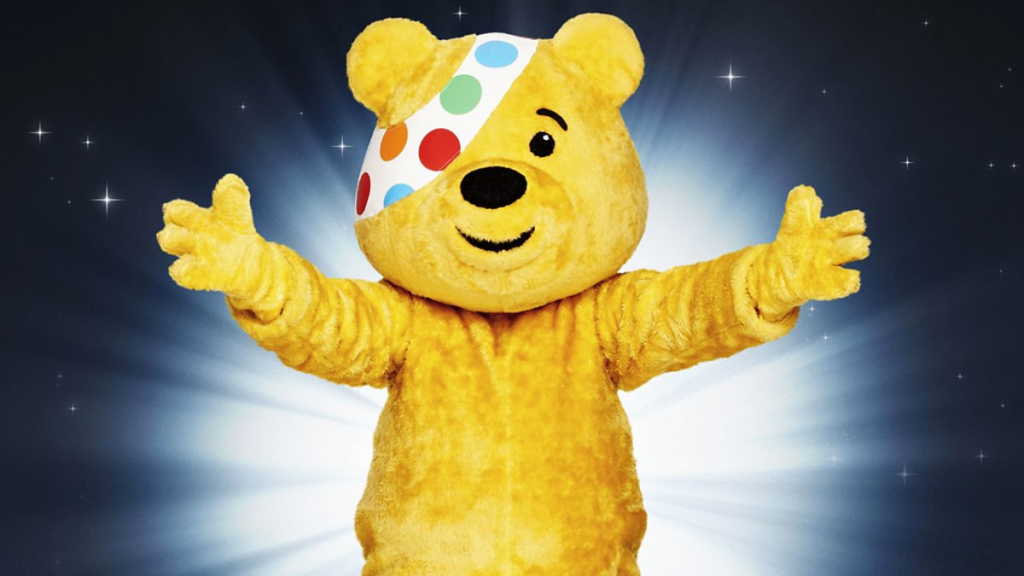 Children In Need
This annual BBC charity event was always a Very Big Deal when you were at school. Since the mid-1980s, Pudsey Bear has been the charity's adorable mascot, and as we see with Clare, the youth of the UK usually fundraise by being sponsored to stay silent or fast for 24 hours, or do something ridiculous like shave their head or sit in a bath full of baked beans. Then it's home to watch the live Children In Need fundraising show which bizarrely jumped from daft entertainment like newsreaders doing a Mamma Mia medley to an incredibly moving/traumatising short film about precisely how and why children need the charity's support. It's certainly a rollercoaster of a broadcast but it also tends to raise a whopping £40 million quid or so.
Stars In Their Eyes
An absolute powerhouse of 1990s entertainment shows, Stars in Their Eyes saw members of the public impersonating famous singers. Hosted by Matthew Kelly, the show became iconic for its contestants announcing "Tonight Matthew, I'm going to be…" before disappearing through grand sliding doors into a thick fog of dry ice, then (via camera trickery) immediately re-emerging through the mist dressed as their chosen singer ready to perform. The finale was particularly epic, as the public would vote in their millions before Matthew Kelly dramatically revealed live on air how many votes each contestant received:
Episode Three: Stranger on a Train
Tayto crisps
A truly iconic Irish brand of crisps, its signature flavour is Cheese & Onion, and the brand invented the first flavoured crisp production process.
Home And Away / Neighbours
Although the UK has its own soaps like Eastenders and Coronation Street, two of the most popular continuing daytime dramas are Australian exports Neighbours and Home and Away (or at least they were until Neighbours was cancelled and ended earlier this year). The train manager in Season 3 Episode 3 references Pippa from Home and Away, a character famously played by two different actresses after the first actress, Vanessa Downing, left. Michelle, meanwhile, references Bouncer, an iconic Neighbours character in the form of a lovable golden Labrador, who famously once had a dream about getting married:
Guess Who
This Israeli-designed American boardgame obviously isn't peculiar to Northern Ireland, but today's young people with their Calls of Duty and their Minecrafts may well have missed out on this retro joy. Arguably one of the most fun childhood boardgames ever to be invented, this two-player game sees you guess which character your opponent has chosen – using only 'yes' or 'no' questions – with 24 possible options. If you're double cool, you can play Extreme Guess Who, which involves each player taking two character cards and using your linguistic tongue-twisting skills to guess both at the same time. Cue "Is neither of you not wearing glasses nor a hat?" and so on. The best part is enthusiastically flicking down the characters you've just eliminated with your last question.
Episode Four: The Haunting
UCAS Application
After your A-Levels, English, Welsh and Northern Irish students apply for university using UCAS, the central agency which manages all university admissions. UCAS still exists to this day – all digital now, of course.
Kimberley Biscuits
A popular Irish brand of biscuit consisting of two soft, ginger-flavoured round biscuits sandwiched with marshmallow. They're sold UK-wide now but are only really well known in Ireland.
Episode Five: The Reunion
Although mostly set in the 1970s, this episode still manages to incorporate a cracking reference:
Woolworths
An American chain yes, but one that holds a very special place in the UK and Irish heart. Or we should say held a special place, seeing as it's now defunct. You could always pick up a bargain at Woolworths, from toys to children's clothing, but perhaps its most iconic product was the Pick 'n Mix sweet selection. This consisted of a dream-like array of plastic tubs filled with every imaginable sweet (from bonbons to flying saucers, chocolate raisins to strawberry laces), and you picked up a paper bag and scooped your desired quantity of sweets from each tub, before paying for it by the weight of the bag. You can still get Pick n' Mix in most supermarkets these days, but somehow it doesn't compare to Woolworths:
Episode Six: Halloween
Poundstretcher
One of the UK's longest-running discount store chains, Poundstretcher is still going strong, and really comes into its own when you need seasonal decorations, so it's not surprising Clare went there to find glitter for the girls' angel costumes.
Episode Seven: The Agreement
Pick 'n Mix
See Woolworths, above.
The Commitments
This fictional band formed for the 1991 film of the same name, and featured Derry's own Bronagh Gallagher (who went on to feature in Pulp Fiction) on backing vocals. She performs in the Derry Girls finale on her own, amusingly calling herself 'The Commitment', after the band went through a messy breakup in the early 1990s.
Sausage Rolls
Arguably one of the greatest baked foods in the world, the sausage roll is sausage meat wrapped in flaky pastry, and can be served hot or cold. You can buy huge tubs of sausage rolls in supermarkets (one is never enough), and fast food bakery chain Greggs sells 140 million sausage rolls every year. Basically, if your party buffet doesn't have sausage rolls, it's not a real party. Those are the rules, and have been since roughly the Victorian age.
Season 3 of Derry Girls is available to stream now on Netflix outside the UK and Ireland, and on All 4 in the UK and Ireland.