News
Daredevil Season 3 Release Date, Trailer, Cast, News, Villain, and Story Details
Daredevil Season 3 is almost here on Netflix. Here's everything you need to know about the central Marvel Netflix series.
Daredevil Season 3 was officially confirmed back in 2016, not that there was really much doubt that this was going to happen. This time around, though, we'll have a brand new showrunner and executive producer, with Erik Oleson (Man in the High Castle) taking over from Douglas Petrie and Marco Ramirez.
Here's everything we know so far about Daredevil Season 3! Just be warned, there are spoilers involved if you haven't watched The Defenders yet.
Daredevil Season 3 Release Date
Daredevil Season 3 will premiere on October 19. It's part of an absolutely stacked batch of October Netflix releases.
Daredevil Season 3 Trailer
Matt Murdock (Charlie Cox) will arrive on Daredevil Season 3 as a man who's believed to have perished at the end of The Defenders, after an entire building collapsed on him. Yet, the notion of his survival isn't exactly a brazen spoiler, since it was confirmed at the end of the episode itself with the image of Matt lying beaten and unconscious in bed, tended to by a nun.
Here is a fun little teaser from Daredevil Season 3's New York Comic Con appearance. It serves as our introduction to Agent Poindexter. Surely he's very nice and won't cause any issues for our friend, Matt.
Wait…you mean he's Bullseye? Oh no!
Check out all the other footage released so far, too…
Daredevil Season 3 Cast
Expect everyone who survived season two to return for a third season, including Elden Henson as Foggy Nelson, and Deborah Ann Woll as Karen Page.
Joanne Whalley (Wolf Hall) is the mysterious "Sister Maggie" who has been alluded to more than once between seasons of Daredevil and The Defenders. Sister Maggie is "a strong-willed nun who speaks her mind and cares deeply about Matt's safety."
further reading: Complete Guide to Marvel Easter Eggs and References in Daredevil Season 3
"We are big fans of Joanne's work and are fortunate that someone of her caliber will be joining our already talented family," said Daredevil EP Jeph Loeb in a statement. "Joanne is a rare talent and a terrific creative collaborator," declared Oleson. "Watching her bring her role to life has the writers all pinching ourselves."
But the arrival of Sister Maggie all but confirms our suspicions about what shape the season will take. See, Sister Maggie has a deep connection to Matt Murdock as well…
Jay Ali will play Rahul "Ray" Nadeem, "an honest, but ambitious FBI agent willing to go to any length for his family." We have more info on him right here.
"We are thrilled to welcome Jay into our stellar cast," said Jeph Loeb, Executive Producer and Marvel's Head of Television in a statement. "His storyline and riveting performance will captivate our fans in the third season of Marvel's Daredevil."
Daredevil Season 3 Villain
The biggest news is that Vincent D'Onofrio will return as Wilson "Kingpin" Fisk.
"Vincent is an exceptional actor who returns with the incredible gravitas he brings to Fisk," said executive producer, Jeph Loeb, in a statement. "We're very excited how Marvel's Daredevil develops through the creative lens and guidance of our new showrunner, Erik Oleson."
"We made a deal, before the first season, that I could come in and out of the show," Vincent D'Onofrio told Collider. "It's still very emotional. The character is evolving. His whole deal is based on emotion, so we're taking him down that role further."
The actor went on to tease that "There's some awesome things that are very much in the history of Fisk and Daredevil, that people have been waiting for. We've already put some of that stuff in the can, and there's a lot more to do."
Wilson Bethel (Hart of Dixie) is the mysterious agent Ben Poindexter. Fans will come to know him by a different name, though: Bullseye.
Daredevil Season 3 Story
Here's the official synopsis:
"Missing for months, Matt Murdock (Charlie Cox) reemerges a broken man, putting into question his future as both vigilante Daredevil and lawyer Matthew Murdock. But when his archenemy Wilson Fisk (Vincent D'Onofrio) is released from prison, Matt must choose between hiding from the world or embracing his destiny as a hero."
So what does the ending of The Defenders mean for Daredevil Season 3? Quite a bit. For one thing, Matt's going to have a much harder time trying to keep his identity secret since he disappeared at the same time as Daredevil. But more importantly, the introduction of the mysterious Sister Maggie would seem to be the first seed planted for the show to eventually reach what should be its natural crescendo: the classic Frank Miller/David Mazzucchelli story, Born Again. We don't necessarily think it's going to be a direct adaptation for this season, though.
"When I walked in the door, Marvel had a number of ideas of what they thought season three might contain," showrunner Erik Oleson told us (read more from that interview right here). "Certainly the return of Fisk was a major piece of the puzzle that they were very eager to use. Similarly, they gave me the option of introducing this major villain from the Daredevil pantheon."
And while the season is inspired by classic comic book tales like Born Again and Guardian Devil, it is not an adaptation of either of those. ""It is not a predictable season," Oleson tells us (read more of this interview here!). "There are moments that resonated with me tonally that I used for inspiration in an original story. I am not using a direct translation from any of the comics, I think that that would have been a mistake. I wanted to give the audience what they wanted but not in the way that they expected."
further reading: Daredevil Season 3 Ending Explained
Daredevil Season 3 Review
"All signs point to Daredevil season 3 as a standout. While it's a slow starter, it feels like it has purpose, and the impression from about the middle of the third episode onwards is that it's gathering momentum with virtually every scene." 
You can read the full, spoiler free review right here!
Daredevil Season 3 Photos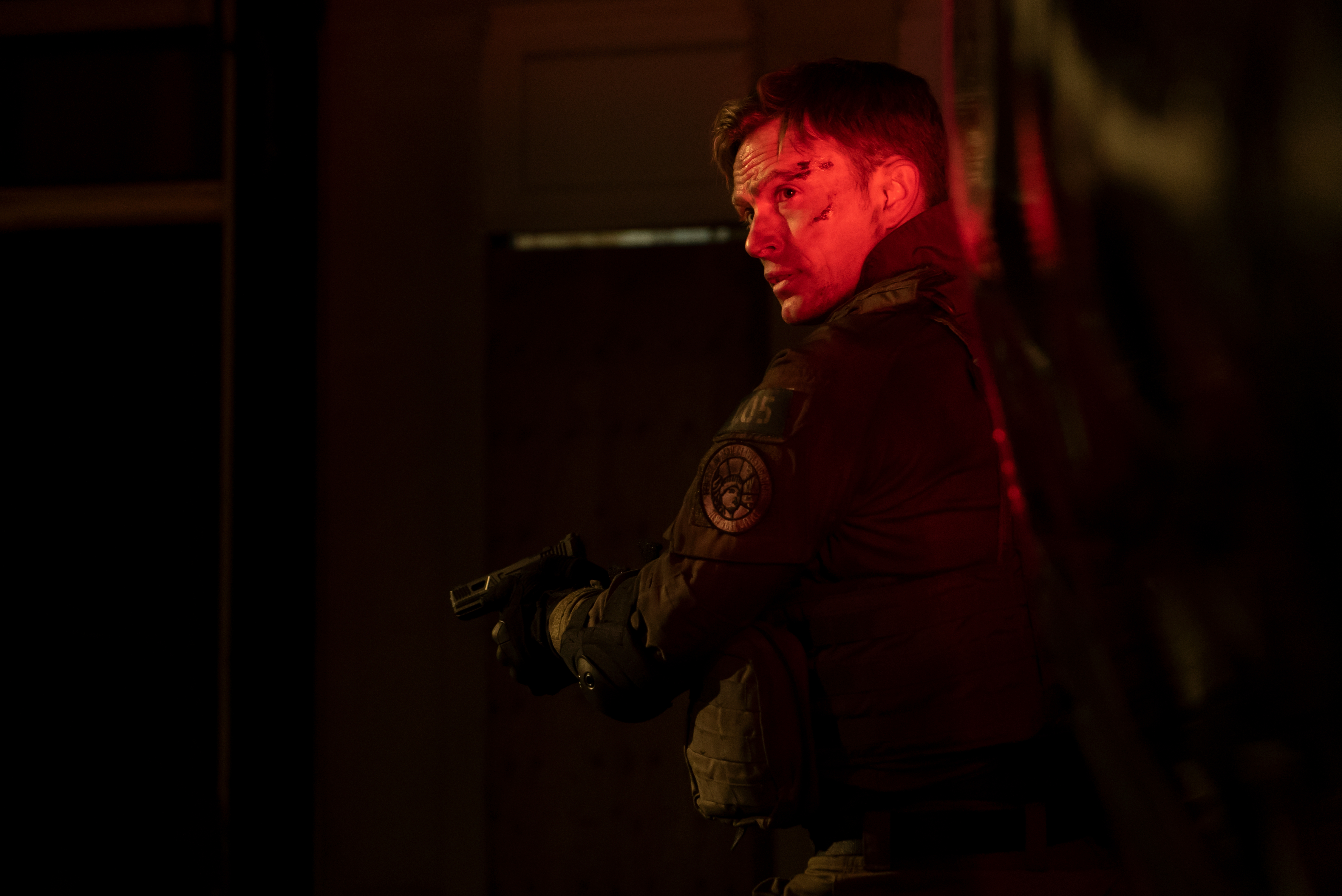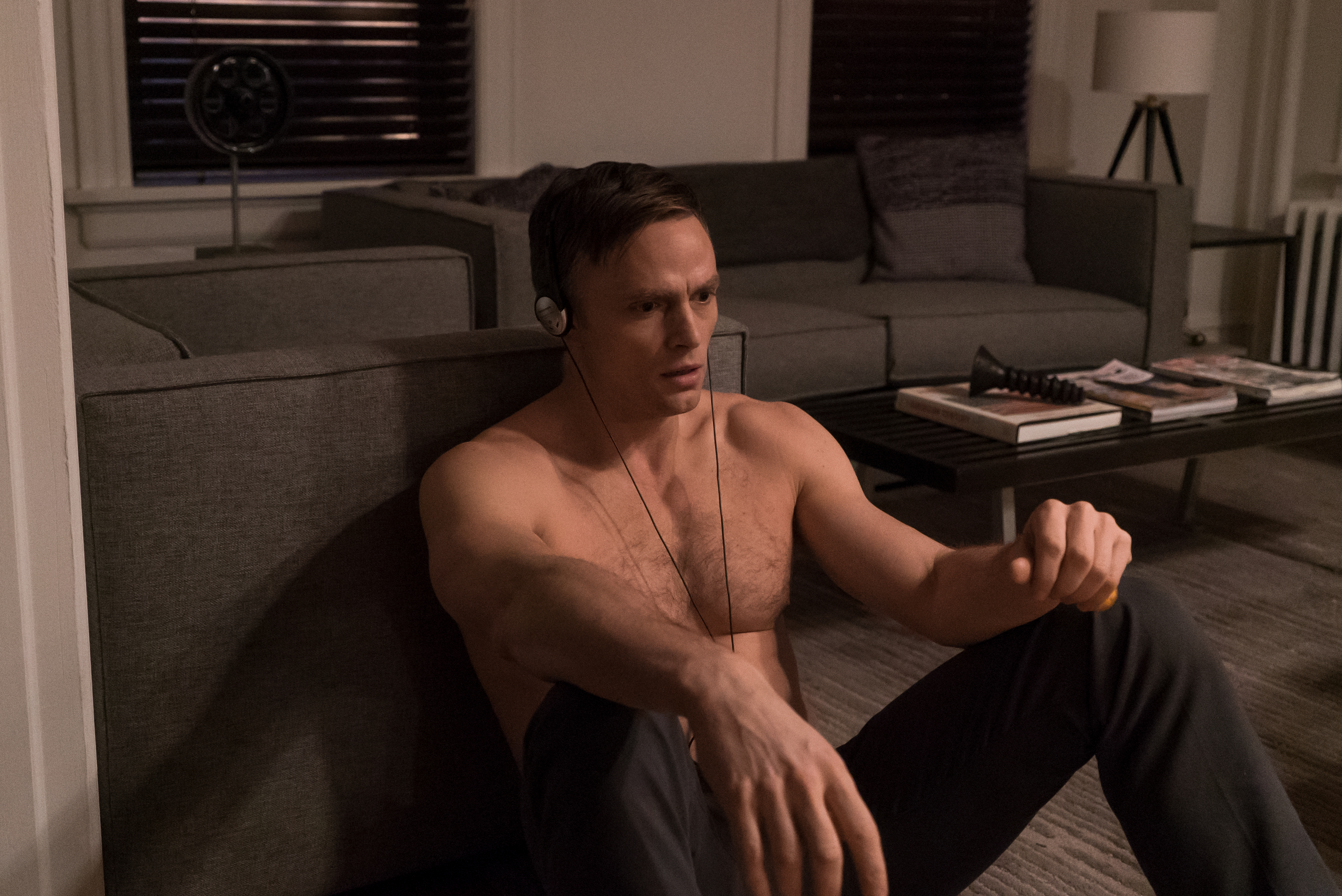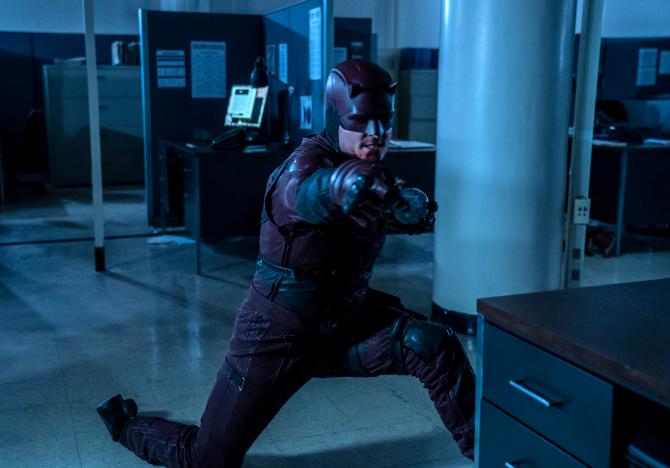 We'll update this with more official information as we get it!
Mike Cecchini is the Editor in Chief of Den of Geek. You can read more of his work here. Follow him on Twitter @wayoutstuff.
Joseph Baxter is a contributor for Den of Geek and Syfy Wire. You can find his work here. Follow him on Twitter @josbaxter.
Read and download the Den of Geek NYCC 2018 Special Edition Magazine right here!