News
Cobra Kai Season 2 Trailer, Cast and Everything Else We Know
YouTube Red will continue the Karate Kid continuity on the small screen, with Cobra Kai Season 2 coming soon.
Cobra Kai Season 2 is coming! Indeed, no one will be putting this show in a body bag, since a second season of Cobra Kai quickly became a done deal after the first season, with another 10-episode run of the half-hour dramedy now set for YouTube Red.
Upon Cobra Kai's May 2, 2018 premiere on YouTube Red, the show appropriately struck first and struck hard, delivering no mercy to low expectations. The TV sequel to the classic 1980s The Karate Kid films – initially coming across as farcical – managed to take fans and critics alike by surprise (notably in our own review,) with its entertaining earnestness; a deadly move that would make the proverbial dojo of any other karate series look like a knitting class (yeah, that's another movie reference).
further reading: Cobra Kai Season 2: Hilarious ESPN Mockumentary of the All-Valley Karate Tournament
After Season 1 showed us a new side to whole Daniel vs. Johnny dynamic (Patton Oswalt's legendary take notwithstanding,) it will be interesting to see where the arcs of our main characters end up after this second frame.
Cobra Kai Season 2 Review
"It seems impossible, but it's true. The second season of Cobra Kai — the YouTube Premium series that catches up with The Karate Kid villain Johnny Lawrence (William Zabka) and hero Daniel LaRusso (Ralph Macchio)decades after that fateful match at the All-Valley Karate Championship — is just as good as the first. That being said, season two, which premieres April 24th, is by no means a perfect product of the "peak TV" moment. It's great television that manages to transform what could have been yet another nostalgia plot into some of the most exciting creative storytelling in recent memory, but that doesn't mean it's without issues."
Read our full spoiler-free review of Cobra Kai Season 2 here.
We also spoke with William Zabka on whether Johnny can be redeemed here.
Cobra Kai Season 2 Trailer
The new trailer for the second season of Cobra Kai is here, and it is (to risk an overused adjective,) epic! Tensions are teased and showdowns are showcased in what appears to be a wild ride of a sophomore season.
Here's a brand new preview clip, showing that, amongst other things, Kreese did not get the #TimesUp memo.
Below is the first Cobra Kai Season 2 trailer. The clip debuted as a TV Guide exclusive.
Cobra Kai Season 2 Release Date
Cobra Kai Season 2 is now set to premiere on YouTube Red on Wednesday, April 24.
The release date reveal was the culmination of a Twitter quiz event held on March 7 (today).
However, fans who attend Fathom Events' 35th anniversary screening of 1984's The Karate Kid – held on March 31 and April 2 – will be treated to an early exclusive scene from Cobra Kai Season 2.
Cobra Kai Season 2 Photos and Story
The creative coalition of executive producers Josh Heald, Jon Hurwitz and Hayden Schlossberg dropped some interesting details in an interview with EW about what to expect story-wise from the upcoming second season of Cobra Kai. Here's the low-down on what we've learned, along with the very first images from the season.
Dojo Rivalry
As teased in the end of Season 1, Daniel has made Robby (Tanner Buchanan) the inaugural student in his own formal dojo, Miyagi-do, a class complement that will soon grow with daughter Samantha (Mary Mouser), collectively set to go head-to-head with the wayward Miguel (Xolo Maridueña) and the rest of Johnny's rebooted Cobra Kai class. As Heald reveals:
"Season 2 is definitely going to deliver on Daniel's promise to reopen Miyagi-do as a full dojo, as a karate school. And what we can tease from dojo vs. dojo is that as we saw in season 1 with Johnny it's not always easy to fill your dojo with students right away and make an immediate success of a karate dojo in the valley. And with those growing pains, comes more rivalry."
Moreover, the showrunners tease that Samantha will get a rival of her own this season, specifically a female. While they were mum on which cast member will become said rival, one might deduce that it's newcomer Peyton List, who debuts as "troubled teenager" Tory (more on her below).
The Return of Kreese
Last season's closing tease of the return of John Kreese (Martin Kove) to the Karate Kid franchise will apparently pay off in dividends. His role is said to be sizable, set to further explore layers of the formerly-one-dimensional sadistic tutor, as well as his complicated relationship with former student Johnny. As Schlossberg states of the return:
"[H]is presence and everything that he brought to the original Karate Kid, he is bringing to this show — so if you're a fan of the original it's like, Darth Vader is back! But because this is a series, like last season, you have more time to go through the layers to understand the character in ways that you maybe will look back on the original movie and think a little differently. It's going to be fun for fans."
further reading: Cobra Kai Season 2: How the Return of Kreese Will Effect the Dojo
Ali with an "I"
While the original movie character over whom Daniel and Johnny fought, Ali, was mentioned in Season 1, the showrunners remain mum on a possible role reprisal from the actress who played her, the Oscar-nominated Elisabeth Shue. As Heald teases:
"Ali is one of those characters from the movies and in this universe that is very, very important and very integral to the relationship and the rivalry and the dynamic and the history between these characters, and I can say no more than that. [laughs]"
Ralph Macchio was similarly coy on the Ali subject in a November-aired set visit segment from ET Canada.
In an additional tidbit, Hurtitz recently teased on Twitter that the ending of Cobra Kai Season 2 will be a blatant tease for a prospective Season 3, which he and the showrunners are clamoring to make, poised to potentially continue the show for several seasons.
Cobra Kai Season 2 Cast
You can count on this band getting back together here, with the confirmed return of the main duo of Daniel LaRusso (Ralph Macchio) and Johnny Lawrence (William Zabka), who are set to continue their storied rivalry, which stems back to 1984's original The Karate Kid, which was directed by the late John G. Avildsen. Additionally, newcomers Miguel Diaz (Xolo Mariduena) Robby Keane (Tanner Buchanan), Samantha LaRusso (Mary Mouser) and Amanda LaRusso (Courtney Henggeler) will all be back.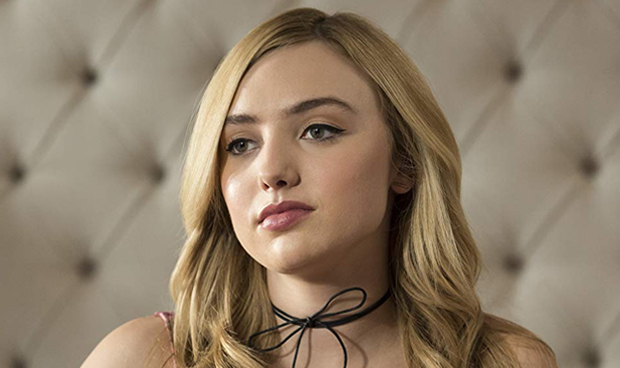 Peyton List recently joined Cobra Kai Season 2, as reported by Deadline. She will field the recurring role of Tory, a troubled teenage newcomer to the Valley. List, a longtime Disney teen actress from shows like Bunk'd and Jessie, co-stars on the new Hulu horror series, Light as a Feather. She's appeared in films such as Then Came You, Anthem of a Teenage Prophet, The Outcasts and Diary of a Wimpy Kid sequels Rodrick Rules and Dog Days. Interestingly, List previously worked with YouTube Red, having co-starred in its 2016 horror film, The Thinning, opposite prominent YouTube vlogger Logan Paul.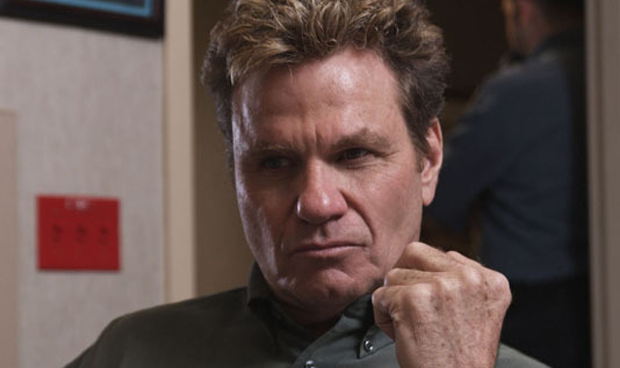 Martin Kove returns to reprise his role as John Kreese from The Karate Kid films, this time as a regular, as we learned from a report by Deadline, which the actor has confirmed. Kove, a veteran actor who's banked myriad television guest roles, was best known as series regular Victor Isbecki on Cagney & Lacey before setting his handprint in the cement of cinematic history as the sadistic Svengali sensei, Kreese, in 1984's The Karate Kid (and its two subsequent sequels). He was also prominently seen as Ericson in 1985's Rambo: First Blood Part II, along with a sizable CV of made-for-video/DVD efforts that spans to the present.
further reading: Cobra Kai Season 2: Will Daniel Ever Live Up to Miyagi's Example?
Of course, those who saw the entirety of Cobra Kai Season 1 know that Kove's character already showed up on the series. He was seen in the Season 1 finale's closing moments, confronting his long-estranged student, Johnny, in a moment that resembles the tone of a Marvel movie post-credits scene, teasing a turn for Season 2.
Interestingly, Kove might not be the only movie series alumnus to show up for Cobra Kai Season 2, since Sean Kanan is teasing a return as his The Karate Kid Part III villain, Cobra Kai tournament ringer Mike Barnes. Plus, in an interview with JoBlo, the showrunners even tease the possibility that Hilary Swank could show up (at some unspecified point,) as her Miyagi-trained protagonist, Julie Pierce, from 1994's The Next Karate Kid.
Cobra Kai Season 2 Details
The announcement of Cobra Kai's second season renewal arrived with this teaser trailer.
Showrunner/writer/director/executive-producer trio of Josh Heald (Hot Tub Time Machine), Jon Hurwitz and Hayden Schlossberg (Blockers) are all set to return for Cobra Kai Season 2. They will, again, be joined by executive producers Lassiter and Caleeb Pinkett, who are onboard on behalf of Overbrook Entertainment in association with Sony Pictures Television Studios.
As the Heald/Hurwitz/Schlossberg trio expred in the Season 2 announcement:
"Continuing the Karate Kid saga with YouTube Red has been a dream come true. We are grateful to all our creative partners for giving us the freedom to revisit and expand the LaRusso/Lawrence rivalry. And we are truly exhilarated by the tidal wave of support from fans of this story, both old and new."
As Susanne Daniels, Global Head of Original Content, YouTube lauds in a statement of the Cobra Kai Season 2 renewal:
"This series had all of the right elements from the very beginning — compelling characters, a storied rivalry, and the talented original stars." Adding, "The way viewers have embraced the new twist on this beloved franchise has been nothing short of amazing, and we're thrilled to partner with Sony TV, Overbrook and the extraordinary creative team led by Josh Heald, Jon Hurwitz, and Hayden Schlossberg to create a second season."
Sony Pictures Television president Jeff Frost also chimes in, stating:
"We are so elated with the performance of Cobra Kai and our incredible partnerships with Josh, Jon, Hayden and Overbrook and of course, You Tube Red. This has been a remarkable experience and the audience reaction only further validates what we already knew – that this team and series is exceptional and incredibly special."
Joseph Baxter is a contributor for Den of Geek and Syfy Wire. You can find his work here. Follow him on Twitter @josbaxter.