News
Cobie Smulders Addresses Maria Hill's Marvel Future After Secret Invasion
Is Secret Invasion the end for Maria Hill? Cobie Smulders finally speaks out.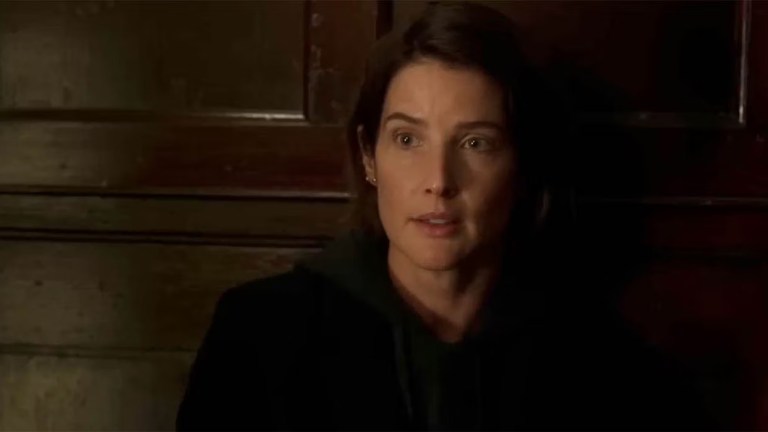 This post contains spoilers for Secret Invasion.
As a spy story involving the shape-shifting Skrulls, Secret Invasion always presented itself as a twisty adventure in which nothing is what it seems. So while some people were certainly shocked when the first episode of the series ended with the death of Maria Hill, others assumed that the scene would echo CIA Agent Everett K. Ross's death during the cold open. She would be revealed to be a Skrull and the real Maria Hill would return, probably to save Nick Fury in an exciting set piece.
But the real real Maria Hill has arrived to disabuse us of those hopes. Speaking with Vanity Fair, Hill's actor Cobie Smulders weighed in on her character's fate with some disappointing news for anyone writing the above headcanon.
"Maria Hill's passing is very real, and it's shocking, and it feels very human," Smulders explained. That last word carries particular weight, given the possibility of Skrulls masquerading throughout the story. But for Smulders, the human aspect presented a unique challenge for her as an actor. "It was a sad day," she admits, while also acknowledging the opportunity to stretch some new performance muscles. "I don't think I've ever died on camera," she enthused. "I got a real death scene!"
Smulders started playing the character in 2012's The Avengers, but Hill has been around a bit longer, having first appeared in New Avengers #4 (2005), written by Brian Michael Bendis and drawn by David Finch. Introduced as Fury's second-in-command in SHIELD, Hill has been a mainstay in the comics, even taking the over the top spot when Fury apparently died.
However, the MCU hasn't had quite as much use for Hill. Outside of dropping in for a few episodes of Agents of SHIELD, Hill has only played minor roles in movies such as Captain America: The Winter Soldier and Avengers: Age of Ultron. While she got a couple of action scenes, she most often appeared to lend gravitas to the events, showing that the characters have caught the attention of SHIELD's Deputy Director.
Given the disparity between Maria Hill in the comics and in live-action, some still hold out hope that Smulders is simply playing coy and that her character will be back in action after Secret Invasion episode one. And, to be fair, Smulders does acknowledge that comic book logic does pave the way for Hill's return. "I mean, I didn't know I was an alien in Spider-Man," she says of Far From Home, where the end credits sequence revealed that Hill was in fact the friendly Skrull Soren. "There is a multiverse now, so anything is possible, she admits, before giving her best guess. "But I'm pretty sure this is it."
Yes, that sounds very final. But given Marvel's penchant for secrecy, we know that nothing is as it seems — behind the camera as much as it is on the screen.
Secret Invasion stars Samuel L. Jackson, Ben Mendelsohn, Kingsley Ben-Adir, Charlayne Woodard, Killian Scott, Samuel Adewunmi, Dermot Mulroney, Richard Dormer, Emilia Clarke, Olivia Colman, and Don Cheadle. The series is streaming now on Disney+.