News
Charlie Brown Thanksgiving Special: Where and How to Watch
A Charlie Brown Thanksgiving will make its way to the streaming world in addition to a traditional network release this holiday season.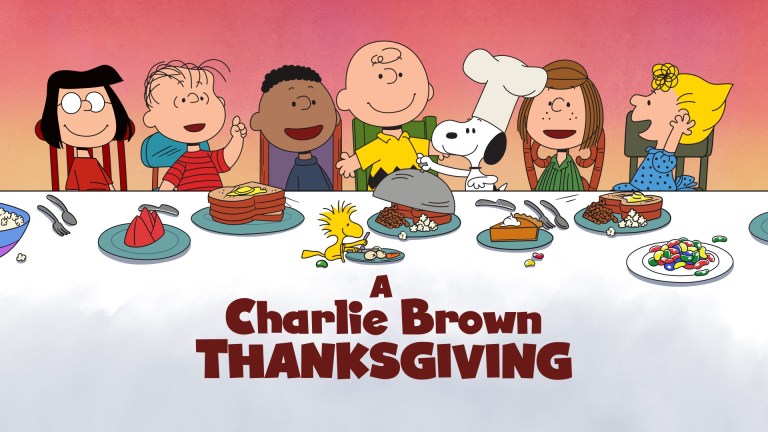 Back in October, Apple TV+ acquired the rights to a whole host of Peanuts holiday specials including "A Charlie Brown Thanksgiving." This was great news to Apple shareholders and Apple TV+ subscribers (all 13 of us), but it also raised concern about how many timeless classic holiday specials would soon find their way behind corporate paywalls.
Thankfully, it would appear that Apple heard those concerns and registered them. For now the company has announced that "A Charlie Brown Thanksgiving" will be receiving special broadcast airings on PBS in addition to its Apple TV+ premiere. Here is everything you need to know about when and where you can find "A Charlie Brown Thanksgiving" this holiday season.
On the streaming side of things, the Charlie Brown Thanksgiving special is already available to be streamed on Apple TV+ as of Nov. 18. Subscriptions to Apple's streaming service cost $4.99 a month after a seven day free trial. The special will also be able to be streamed for free via Apple TV+ from Nov. 25 through Nov. 27. Thanksgiving itself is on Nov. 26 this year so that should give streamers some wide scheduling latitude.
Plenty of TV purists, however, will want to watch the Charlie Brown Thanksgiving special on traditional, terrestrial TV. And that's where PBS comes in. The public channel will air the special on PBS and PBS KIDS on Nov. 22 at 7:30 p.m. local time.
The Peanuts Halloween special "It's the Great Pumpkin, Charlie Brown" is already available to stream on Apple TV+. "A Charlie Brown Christmas" is set to arrive on Dec. 4.
"A Charlie Brown Thanksgiving" was the 10th prime time animated special based on the Peanuts comic from beloved cartoonist Charles M. Schulz. It originally aired on CBS on Nov. 20, 1973. Since its premiere date, "A Charlie Brown Thanksgiving" has had a home on television nearly every holiday season Save for 1982, 1983, and 1988, the special aired on CBS every year through 1989. That was followed by a sting on Nickelodeon and the Disney Channel in the '90s until 2001 when ABC acquired all Peanuts holiday specials and ran the Thanksgiving special every year through 2019.
The special features just about the whole Peanuts gang: Charlie Brown, Lucy van Pelt, Linus van Pelt, Sally Brown, Peppermint Patty Reichard, Marcie, Franklin, Snoopy, and Woodstock. The plot finds Charlie Brown accidentally inviting Peppermint Patty, Marcie, and Franklin to his grandmother's Thanksgiving. To ease the burden on the poor old woman, Charlie decides to hold a second Thanksgiving outside for all his friends.
Things go reasonably well, but yes: ol' Chuck Brown falls for the football bit again. Maybe one of these years he'll actually get to kick it.