News
Will Castlevania Season 5 Happen?
Castlevania brings several storylines to a close, but is season 4 the final season?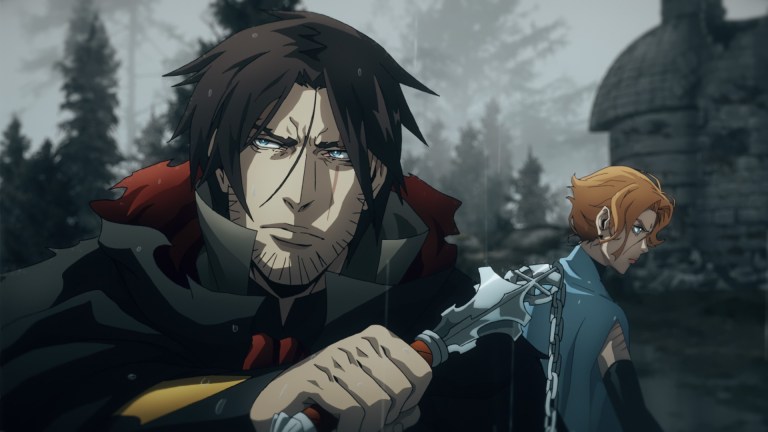 Trevor, Sypha, and Alucard face their toughest challenge yet in Castlevania season 4. After the disaster at Lindenfeld, and the betrayal inside Alucard's castle, the trio of heroes are in worst shape than ever. Trevor and Sypha can't seem to escape the shadow of death that looms over them everywhere they go, while Alucard has lost all interest in the world outside his castle's doors. With our heroes' morale at an all-time low, this is the perfect time for Carmilla, Isaac, and their night creatures to strike.
Indeed, all hell breaks loose in season 4, as Carmilla and her vampire sisters unleash their army on humanity in a campaign for world domination. Meanwhile, Isaac, now with the horde of monsters he needs to attack those who betrayed his beloved Dracula, marches towards Styria, leaving nothing but destruction in his wake. The odds are definitely against Trevor, Sypha, and Alucard, and the endgame is within reach.
And the end of this story it absolutely is. Netflix has confirmed that Castlevania season 4 is the final season of the best video game adaptation ever made. That means that this is the last stand for our heroes and likely the final time we will see them on screen. Barring a miracle, it sounds like there's very little chance fans will get a Castlevania season 5.
That doesn't necessarily mean that we'll never see another Castlevania show on Netflix, though. In fact, Deadline reports that the streamer is already "eyeing a new series set in the same Castlevania universe with an entirely new cast of characters." So while season 4 might bring this story to a close, Netflix thinks there are definitely other characters and settings to explore.
It's no secret that the Castlevania universe lends itself to multiple sequels and spinoffs since the video game series spans multiple time periods and generations of Belmonts. In fact, the very first Castlevania game released for the NES in 1986 actually starred Simon Belmont, Trevor's distant descendant by more than 200 years, while Christopher Belmont, Trevor's closest descendant in the games, starred in the 1989 and 1991 Game Boy installments. It wasn't until Castlevania III: Dracula's Curse that Trevor was introduced to the story. Later games introduced Leon Belmont, the very first in a long line of vampire hunters, as well as other members of the Belmont clan.
Season 3's Infinite Corridor even teased other potential time periods that Netflix could explore, including a futuristic setting with mechs that resembled 2035, the era in which the Game Boy Advance games starring fan-favorite hero Soma Cruz take place.
In fact, Adi Shankar, executive producer of the animated series, previously told IGN that he's really fond of Soma as a character.
"When you look at the story of Soma Cruz, and really what we're doing here, the difference between the gaming universe and the Castlevania cinematic universe, we are adding emotional depth, and to extrapolate from Soma Cruz there's a lot to unpack there — and I'm not spoiling it, I'm just saying I personally just really dig Soma Cruz."
The point is that the possibilities are endless for a potential Castlevania spinoff, whether it travels back in time, introduces Christopher Belmont, or jumps to the very distant future. Or maybe we'll get a shirtless vampire spinoff starring Alucard?
For now, you can watch the final season of Castlevania on Netflix.