News
Castlevania: Nocturne Anime Sequel Reveals Richter Belmont's New Look
The Castlevania anime is back, but with a whole new protagonist!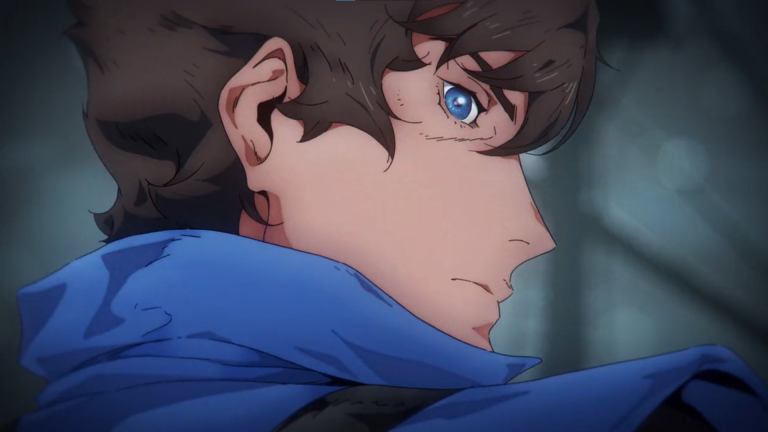 Netflix's original Castlevania anime series may have come to a close with its fourth season, but the streaming service isn't done with this universe of monsters and vampire hunters just yet. As longtime Castlevania fans know, just because Trevor Belmont, Sypha Belnades, and Alucard defeated Dracula in the 1400s doesn't mean the Dark Lord will stay dead forever.
A sequel series called Castlevania: Nocturne will continue the story of the Belmonts never-ending battle against the forces of evil but it'll focus on a whole new protagonist. Meet Richter Belmont, Trevor and Sypha's descendant and heir to the family's long legacy of vampire hunting.
Fresh out of Netflix's Geeked Week, the trailer below reveals our very first look at anime Richter:
Production studio Powerhouse Animation has stuck pretty closely to how we remember Richter from Rondo of Blood, the adventure game that was first released in Japan in 1993 and finally made it to the US in 2007. But there are some alterations to the original look that nod at Richter's later appearances in other games, such as Symphony of the Night and The Dracula X Chronicles. For example, his original long blue tunic has been reimagined to look more like the jacket he wore in later entries. Rondo of Blood Richter also had no time for sleeves, but the anime has given him both jacket sleeves and an undershirt. It also looks like he's wearing a pair of very cool gauntlets. And we only see Richter's face for a few seconds, but it doesn't look like he's wearing his signature white bandana from Rondo. Konami abandoned it in later redesigns of the character too, so fair enough.
What exactly is going on in Nocturne? First off, don't expect to see old Trevor or Sypha hanging out in a retirement home while young Richter takes over the family business. This sequel series actually takes place hundreds of years after the original. It's set in 1792 during the French Revolution, a time of great turmoil in Europe, making it the perfect time for monsters to strike. Unsurprisingly, this is also the setting of Rondo of Blood, which sees a 19-year-old Richter adventure through Dracula's castle to kill the vampire lord once again.
Like in that game, Richter will also meet a young girl named Maria Renard during his quest on the show. Like Sypha, Maria is a very skilled magic wielder, making her the perfect partner for Richter, who is more of a brawler like Trevor. In essence, the sequel's central duo evokes the same balance between melee and magic that made the original anime such a success.
Castlevania: Nocturne doesn't have a release date as of yet, but it will likely arrive sooner than a new video game from Konami. Not that I'm bitter about the lack of new Castlevania games or anything…