News
Bosch Season 5 Trailer, Release Date, Cast and Everything to Know
Bosch, the acclaimed Amazon crime series, received a renewal for Season 5 before Season 4 premiered.
Amazon has got a feeling that it can't let go… when it comes to the retro-noir contemporary crime procedural series, Bosch, which stars Titus Welliver as the titular troubled LAPD detective. That's because the retail monolith's streaming platform renewed the series for Season 5 even before the 2018 debut of Season 4.
As if that wasn't enough, Amazon subsequently gave the show another early nod this past November, confirming that Bosch Season 6 is already a go.
However, we're going to maintain focus here on the fifth season of Bosch and everything we know so far!
Bosch Season 5 Trailer
The first trailer for Bosch Season 5 has arrived!
The official logline reads:
Fifteen months after bringing his mother's killer to justice, Bosch finds himself seeking the truth on two fronts. New evidence in an old case leaves everyone wondering whether Bosch planted evidence to convict the wrong guy. And a murder at a Hollywood pharmacy exposes a sophisticated opioid pill mill, sending Bosch down a dark and perilous path in pursuit of the killers.
Bosch Season 5 Release Date
Bosch Season 5 is set to premiere on Amazon Prime Video on April 19.
Bosch Season 5 Cast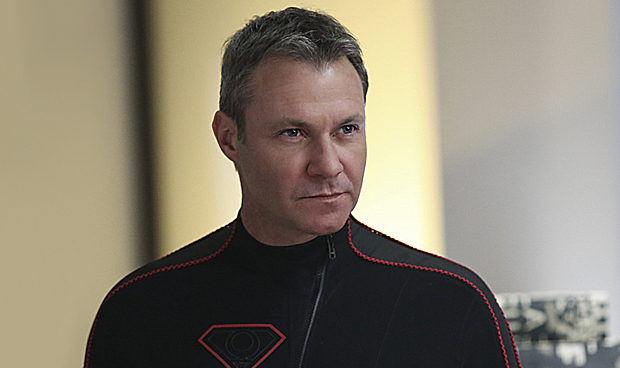 Chris Vance joined the cast of Bosch Season 5, according to Deadline. He will recur as Dalton Walsh, who's described as "the Big Boss" of an opioid ring, which presumably sets him as the big bad of the season.
Vance, a London-born actor and former star of Transporter: The Series, has been fielding a recurring run on Hawaii Five-0 as a James Bond-type British agent, as well as a run on Supergirl Season 1 playing the Kryptonian criminal, Non (famously played by Jack O'Halloran in Superman II). Along with past TV runs on shows like Rizzoli & Isles, Dexter, Burn Notice and Prison Break, he appeared in 2006's Macbeth, a contemporary-updated movie take on Shakespeare, which starred Sam Worthington.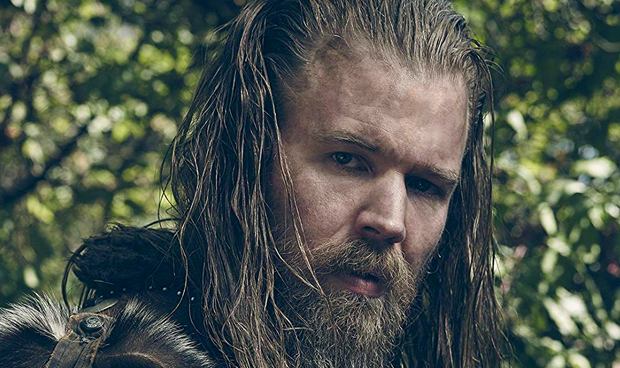 Ryan Hurst is in the cast, as reported by TV Line. He will play Hector Bonner, a former client of attorney Honey Chandler – with whom Bosch has a tenuous relationship – who has become employed by her as an investigator. Consequently, Bonner will likely find himself on the front lines of various crime investigations, stoking tensions.
Hurst is best known for his 2008-2012 role on Sons of Anarchy as club member Harry "Opie" Winston. He's currently fielding a run on AMC's The Walking Dead as villain Beta, and recently co-starred on WGN's SoA-esque mountain people drama, Outsiders, which was cancelled in 2017 to the ire of fans. He's also banked notable TV runs on Bates Motel, King & Maxwell, Medium, Wanted and (back in the mid-90s,) on Campus Cops. His film appearances include The Ladykillers, Remember the Titans, Saving Private Ryan and A Million Little Pieces.
Bosch Season 5 Details
The preemptively ordered Bosch Season 5 will arrive as a partial restoration of the show's status quo, since April 2018's Season 4 was the manifestation of a major sea change behind the scenes that saw showrunner/executive producer Eric Overmyer exit the series to migrate over to fellow Amazon peak TV offering The Man in the High Castle. However, Overmyer's stay on that series will stand as a one-and-done stint, facilitating his return to Bosch in Season 5 as co-showrunner alongside Daniel Pyne, the man who replaced him for the job in Season 4. As Michael Connelly, executive producer and author of the novel series that inspired the show, expresses in a statement:
"I could not be prouder of the show we are making. Bosch is entertaining and relevant to our world today. On top of that we have a fantastic writing staff and the cast and crew are the best. We feel we are just hitting our stride."
Bosch debuted on Amazon Prime Video in February 2015, following the exploits of LAPD detective named Hieronymus "Harry" Bosch, played by Titus Welliver (Sons of Anarchy, Lost). The character is a gruff, old-school, no-nonsense kind of cop who shows up to solve macabre crimes in the City of Angels, even though he's independently wealthy, since – in somewhat of a meta manner – his cases inspired a popular series of crime novels. The series also co-stars Jamie Hector (Queen of the South, The Wire) as his police partner, Jerry Edgar, Amy Aquino (Being Human, ER) as his friend and immediate superior, Lt. Grace Billets, Lance Reddick (Fringe, The Wire) as bureau boss Irvin Irving and Madison Lintz (The Walking Dead, Nashville) as his daughter, Maddie.
Sharon Tal Yguado, Amazon Studios' Head of Scripted Series, lauded Bosch, acknowledging its status as the "longest-running one-hour series" on the (still burgeoning) Amazon Prime Video platform, calling the show "a cornerstone of our scripted programming." Indeed, Amazon cited 2017's Season 3 as having "an average customer rating of 4.8, with 89% 5 star reviews." Thus, the dark, jazz-draped urban travails of Harry Bosch will continue to make a home of Amazon Prime for the foreseeable future. 
Joseph Baxter is a contributor for Den of Geek and Syfy Wire. You can find his work here. Follow him on Twitter @josbaxter.