News
Astronaut Peggy Whitson Overcame Her Doubters To Spend The Most Days In Space
Peggy Whitson's story takes center stage in the One Strange Rock finale. We spoke with her about pursuing her space dream.
Astronaut Peggy Whitson says after she finished college, famous space scientist Dr. James Van Allen discouraged her from seeking a career as an astronaut. She says he told her, "I'd probably ought to find a different career." Fortunately, she did not take his advice. Her advice to those pursuing their passions is never to let anyone else change your direction.
Whitson has a bachelor of science in biology and chemistry and a Ph.D. in biochemistry, and she currently holds the record for being the American astronaut with the most logged days in space. Spanning three missions she has spent over 665 days in space. Each of her missions was over 150 days, the last being nearly 300. She has also spent many hours on spacewalks, referred to as extravehicular activity (EVAs) by NASA. She has been on a total of 10 EVAs, amounting to over 60 hours.
Whitson serves as an inspiration for many. Her experiences as an astronaut are the stuff of dreams and National Geographic Channel's One Strange Rock season finale will feature her accomplishments on May 28th. The episode will include her return to Earth after her last trip to space which lasted 289 days.
During her time in space, Whitson helped with the construction, maintenance, and repair of the International Space Station (ISS), and has conducted numerous scientific experiments. Her career as an astronaut has been undoubtedly fruitful, making it extraordinarily fortunate she remained focused on pursuing her dream. Although, holding the record for the most days in space by an American astronaut is something she says she could never have dreamed of.
"For me, I think the record represents just the continued progression of where our space program's going," Whitson explained in an exclusive interview with Den of Geek. "This record was broken three times in the last three years. And I anticipate it'll be broken again. Just like the record for the EVA time, [Sunita Williams] and I traded the female record several times now, when she gets another opportunity to fly, she'll probably break it again. It's a progression, and the records represent, I think, NASA's progression and I'm pleased to be a part of that."
Whiston says role models and mentors played a significant role in helping her achieve her goals.
"I was lucky enough in college and graduate school to have very strong female role models and advisors that mentored me when I got to Johnson Space Center," says Whitson. "I had a lot of women around that demonstrated to me that it was possible to do, and I was maybe too naïve to think otherwise, that I could just maybe do it as well."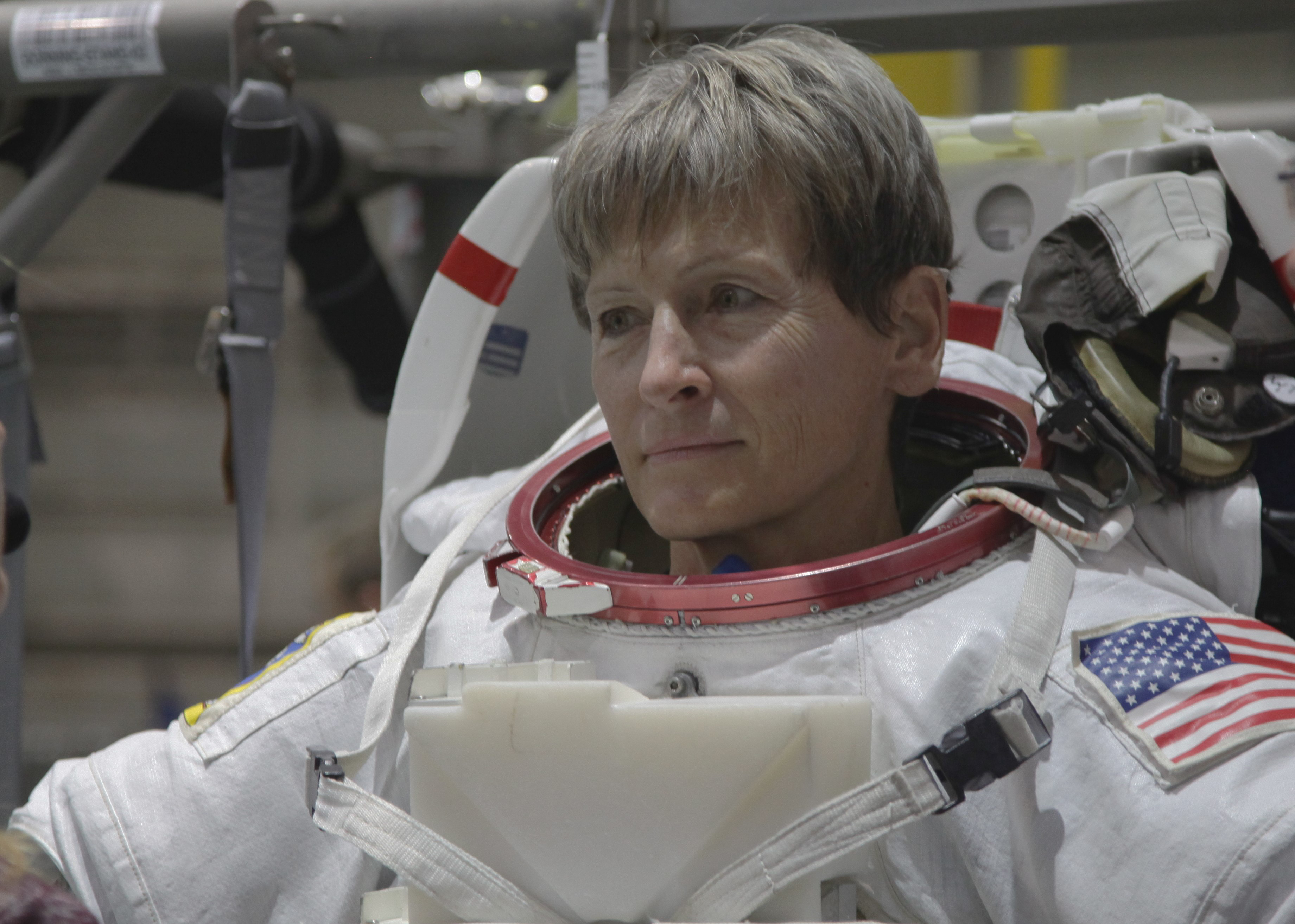 But when it comes to input from others, she also warns it is important not to be dissuaded by other people. In her case, that includes a famous space scientist.
"Dr. James Van Allen, of the Van Allen radiation belt, he told me when I went to meet with him when I was finishing college that, that whole astronaut gig was probably just a flash in the pan," Whitson says.
Van Allen was famous for establishing magnetospheric research and discovering belts of dangerous radiation in the Earth's magnetosphere. These belts hold charged particles that can be a danger to satellites and humans traveling to space.
One can only imagine how shocking it would be to hear a famous space scientist discourage a young student from fulfilling their dream to become an astronaut.
"But you can't let someone else change your direction," says Whitson. "You have to know what it is that you want. Follow that passion, that dream, and if you know it's right for you, work at it, pursue it."
The U.S. space program has undoubtedly benefited from Whitson's decision to do just that.
"I think, probably the most important aspect of my life has been to push myself, challenge myself, to live a little bit outside of what's comfortable," Whitson continues. "Don't just take the easy way, challenge yourself to do things that you're not really sure you can do. Push yourself to do them. And you know, you might not always be successful, but you can learn from it no matter what it is. And I think those challenges can make you so much more than what you might even dream of."