Reviews
American Vandal season 2 spoiler-free review
True crime satire American Vandal season 2 repeats many of the first season's successes, with a whole new bag of tricks...
When American Vandal first appeared on Netflix in September of last year, the parody documentary series by co-creators Tony Yacenda and Dan Perrault initially didn't make that big of a splash. After all, it was a show about two high school students' investigation into an obscene act of vandalism and their quest to determine whether the individual punished for it was actually responsible. It featured a cast of unknowns partaking in what amounted to an attempt to capitalise on the true crime zeitgeist created by television shows and podcasts like The Jinx, Making A Murderer and Serial. So why would anyone notice it?
Once Netflix subscribers and critics alike had had enough time to digest all eight episodes during the weeks that followed, however, everything changed. American Vandal quickly surpassed the very programmes Yacenda, Perrault and showrunner Dan Lagana had set out to satirise. A rapidly expanding word-of-mouth campaign transformed into pages and pages of positive reviews and social media trends, and everyone was asking the same question that the show's two leads, Peter Maldonado (Tyler Alvarez) and Sam Ecklund (Griffin Gluck) were asking: Who drew the dicks?
In true true crime documentary form, the mockumentary never actually provided viewers with a precise, easily digestible answer to this question. Come September 14th, when American Vandal's sophomore season premieres on the streaming platform, audiences should expect much of the same for Peter and Sam's latest question: Who is the "Turd Burglar"?
No, the pair's Oceanside High School hasn't been hit by yet another massive act of phallic vandalism. Instead, the "vandal" of American Vandal season two is the person (or persons) behind an event the students and faculty at St. Bernadine, a prestigious Catholic high school, have dubbed "the brownout." As the hilarious first trailer indicates, someone calling themself the "Turd Burglar" spiked an item in the school cafeteria with a powerful laxative, causing many of the students to soil themselves. The perpetrator then took to Instagram to taunt the St. Bernadine community with warnings about future poop-related pranks, many of which came to pass before the authorities found a potential suspect.
The creative's team decision to not only change the series' location for the new story, but the type of prank Peter and Sam would be investigating, is one of the smartest things they could have done. The former forces the documentary's leads to leave their comfort zone behind and embed themselves in an entirely different ecosystem with new students, teachers and other persons of interest. As for the latter, it prevents American Vandal from simply copy and pasting the elements that made season one so successful. That is to say, no more easy dick jokes.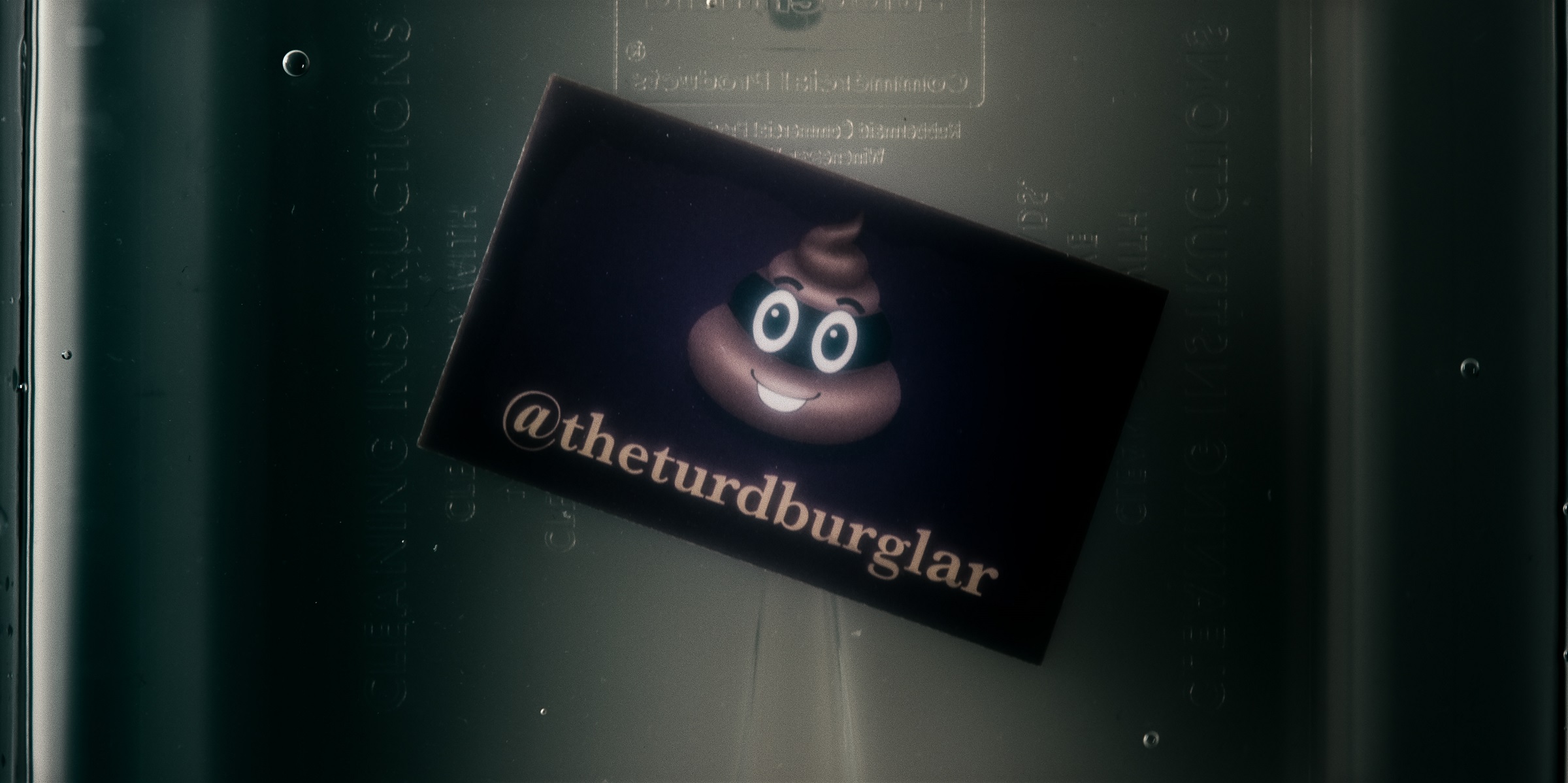 Season two instead promises plenty of poop jokes to make up for this absence. While this may seem like a lazy and juvenile move on the part of the writers' room, it makes complete sense within the world of American Vandal. Or as Sam tells Peter during one of their string-strewn corkboard discussions, "Poop is funny." Audiences already familiar with the rhyme and reason of the show require no convincing. Nor will viewers who haven't watched (or finished watching) the first season, because, again as Sam explains it, poop if funny.
Of course, simply resting the entire foundation of the project on the guttural urge of most people to laugh at poop jokes is by no means what American Vandal is about. Much like season one's lurid fascination with twenty-seven spray painted dicks on twenty-seven cars in the faculty parking lot, this season's equally hyper-focused look into the world of pranking people with their own poo (or the poo of others) is the result of an incredibly well-written and well-structured story. Yacenda, Perrault, Lagana and the team's outlines very well may resemble Sam's Pepe Silvia-esque string arrangements, but it works beautifully. It has also earned them Emmy and Writer's Guild award nominations for writing, as well as a Peabody Award for television, so there's that.
Industry accolades notwithstanding, one of the surest signs of American Vandal's exemplary writing is how logical everything the team throws at Peter and Sam, be it increasingly ridiculous scenarios or actual pieces of poop, sounds. The story of someone calling his or herself the "Turd Burglar" and taunting an entire school with poop pranks and Instagram posts is utterly insane, yet everyone about season two's story is as plausible as it is hilarious. For much of it, it truly feels like you're watching a real, bona fide true crime documentary.
Yet none of what the team behind the camera is doing would matter if it weren't for the incredible ensemble that Yacenda, Perrault and Lagana have put together. Alvarez and Gluck shine yet again as Peter and Sam, who are now old enough to drive and possess enough clout to pursue more cases thanks to season one (in an interingly diegetic move on the writers' part). However, many of this season's newcomers deserve just as much credit for keeping the American Vandal dream alive for another eight episodes.
This is especially true of Travis Tope (Boardwalk Empire, Independence Day: Resurgence) and Melvin Gregg (UnREAL, Freakish), who play chief "Turd Burglar" suspect Kevin and St. Bernadine basketball star DeMarcus. The stories they help flesh out, both in relation to and separate from Peter and Sam's investigations, recall some of the "realer" moments that helped American Vandal's first season rightly earn so much acclaim. Because it wasn't just about figuring out who drew the dicks, but why certain people were blamed while others were flatly ignored. Considering the roles inhabited by the school outcast and the star athlete, and what each may or may not have to do with the poop pranks, Tope and Gregg's work stands out.
So yes, much like its freshman season, American Vandal's follow up will plague audiences with a whole new set of infuriatingly silly but necessary questions about poop, pranks and a cat and mouse game of whodunnit. Cat or mouse shit might even be involved, no less. But with its stellar ensemble of returning and new cast members and a solid writing ethos, chances are no one is going to mind. Even if poop is involved. (A lot of poop is involved.)
American Vandal season 2 arrives on Netflix on Friday the 14th of September.