News
Alien TV Series Will Take Xenomorph to Earth for First Time
FX is developing the first-ever Alien television series alongside Fargo and Legion's Noah Hawley.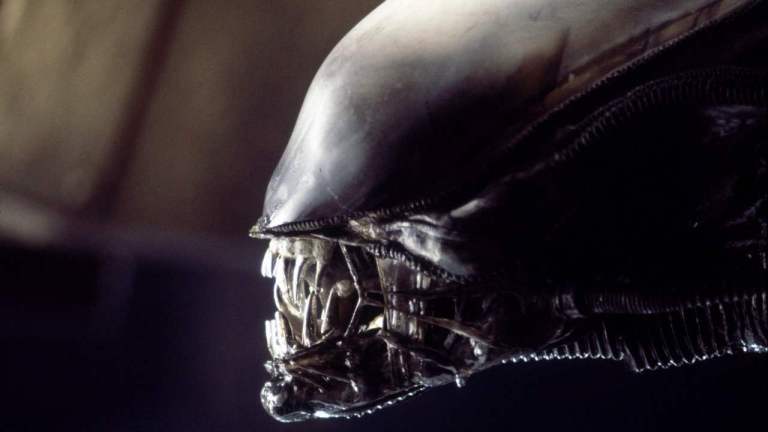 In space no one can hear you scream, but they will certainly hear you stream if Disney and FX have anything to say about it. Indeed, midway through Thursday's Disney presentation to investors, FX chief John Landgraf dropped the bombshell that H.R. Giger's peculiar Star-Beast is finally making it to Earth in an Alien television series!
"FX is moving quickly to bring audiences the first television series based on one of the greatest science fiction horror classics ever made," Landgraf said. "Alien will be helmed by Fargo and Legion's Noah Hawley stepping into the creative/executive producer chair, and FX is in advanced negotiations with Academy Award winner Sir Ridley Scott – director of the first Alien film and the [prequel] Alien: Covenant – to join the project as executive producer. Set not too far into our future, it's the first Alien story set on Earth. And by blending both the timeless horror of the first Alien film with the non-stop action of the second, it's going to be a scary thrill ride that will blow people back in their seats."
The news confirms Disney's plans for one of 20th Century Fox's most significant (and violent) franchises. Having existed across four original films, and then two bizarre prequels—plus weird spinoffs, video games, comic books, and more—the Alien mythology is a dense and esoteric sandbox to play in. There also appears to remain pronounced interest among fans decades later, with 2012's prequel Prometheus grossing over $400 million worldwide despite being rated R. (The grosses of its follow-up may speak to Prometheus' actual reception among fans, however.)
Rumors of an Alien TV series have abounded for years. Hawley and FX apparently pitched the idea of doing an Alien miniseries as early as 2017, however Fox leadership balked at the idea. Apparently Disney was more open-minded. Hawley previously teased the concept in an interview with Deadline just last month.
"I know that there's an effort to reshuffle a lot of things post-Disney takeover and it was a conversation that I had a couple years back," Hawley said. "And I have not in the last few weeks been having those conversations about it. But I know that like any studio that there's a great desire to make the most of one's library so I wouldn't be surprised to see something like that."
Not much is known about the project beyond the specifics Landgraf already teased out, but setting an Alien story on Earth is a major development for the franchise. Cheap Alien vs. Predator shlock notwithstanding, no Alien film to date has actually been set on Earth. In fact, much of the drama in all four original Alien movies was about preventing the "xenomorph" from making it back home, where it was believed by most that apocalypse and ruin would follow. It was revealed in Scott's prequel Prometheus that the xenomorph was a biological weapon created by alien engineers with the exact purpose of wiping out all life on Earth.
The fact the new show is set in the near future suggests this will be, in its own way, a prequel to the original 1979 Alien film directed by Scott. If it will actually intersect with Scott's own prequel films remains to be seen, but the clear continuing struggle is making something that will please all fans and newcomers alike.
The Alien franchise is unique that until its prequels, every film was helmed by a different director with a specific and strikingly different approach. Yet the two favorite interpretations of the material, and lone classics in the series, remain Scott's original psychosexual, Lovecraftian horror tale that turned a spaceship into a haunted house, and James Cameron's muscular, run and gun action movie sequel, Aliens (1986).
Honestly, despite being part of the same franchise, these aesthetics do not genuinely mix well and has bedeviled every filmmaker who's attempted the franchise since, including Scott with his prequels. It remains unclear how a television series could better marry those sensibilities, but it makes for a great soundbite doesn't it?
With that said, we remain open to a new take on Alien. The underrated (and terrifying) 2014 video game Alien: Isolation proved you can still make the concept scary and thrilling outside of the two original films. And Hawley's credits of turning Coen Brothers movies and X-Men comics into prestige television suggests he know how to mine beloved properties and find undiscovered treasures within.
And Alien is all about hidden surprises bursting out, isn't it?