Features
52 Netflix TV Shows in the Works
Our rundown of all the intriguing new TV projects (and returning faves) on the way from Netflix...
This article comes from Den of Geek UK.
Against all predictions, Netflix is growing bigger by the day. Making money hand over fist, the streaming juggernaut shows no signs of slowing down, and it's planning to release a staggering 80 original films by the time 2018 gasps its last.
They're not exactly lingering on their original series, either, as this list will reveal.
We've collected together a massive bundle of exciting TV geekery to look out for on Netflix in the near future – both brand new projects, and fresh seasons of your favorite series that are already in various stages of production.
Let's start with Netflix's new, up-and-coming gambles, shall we…?
The Fix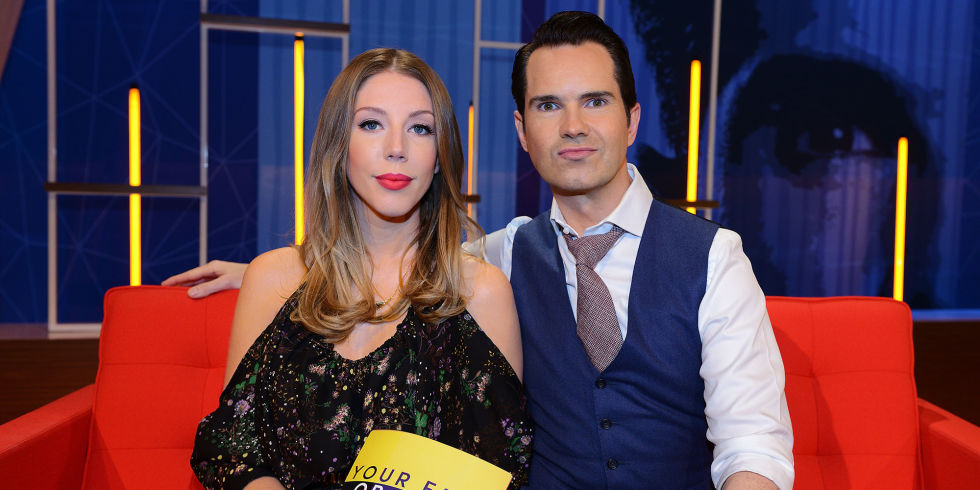 Your Face Or Mine hosts Jimmy Carr and Katherine Ryan are coming to Netflix with a brand new panel show.
The Fix, which has yet to announce its guest stars, is a new unscripted comedy series winging its way to the streaming service, and ten episodes have been ordered to start with.
The show has been descrived as "the first comedy show in the world with the stated ambition to solve the world's biggest problems" and in each episode Carr, along with team captains Ryan and D. L. Hughley, "will host guest comics and experts who will take one massive issue facing the world and attempt to solve it."
Untitled Dolly Parton Anthology Series
Dolly Parton is going to be working 9 to 5 for Netflix. The streaming service greenlighted an anthology series based on songs from the country music icon. Every episode of the series will be based on a hit song in her catalogue.
Parton, 72, will serve as an executive producer, singer, songwriter, and will appear on the show.
Sex Education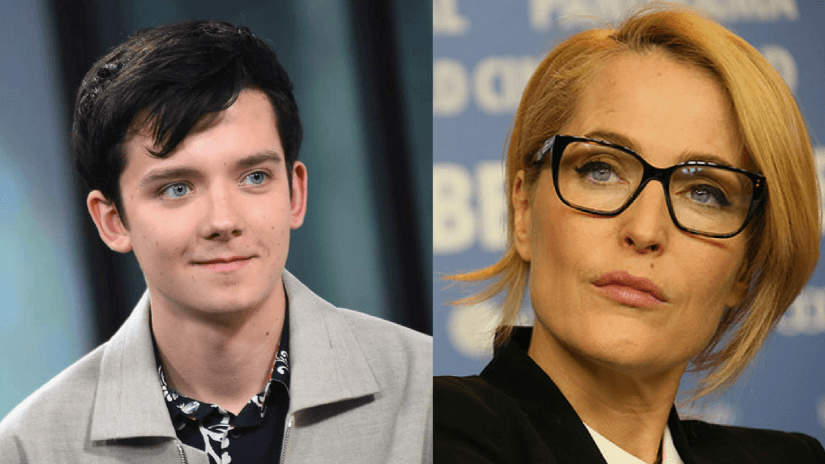 Gillian Anderson will star in Sex Education, an upcoming drama that will follow Anderson's character, a sex therapist, and her teenage son, played by Ender's Game star Asa Butterfield.
Butterfield plays Otis Thompson, a socially awkward high school virgin who, while inexperienced himself, knows a great deal about sex education because of his sex therapist mother. Otis teams up with "whip-smart bad girl" Maeve to set up an underground sex education clinic for their classmates, to answer all of their weird and wonderful questions. This is a pretty amazing premise, with an even more amazing cast.
Untitled Guillermo del Toro Horror Anthology Series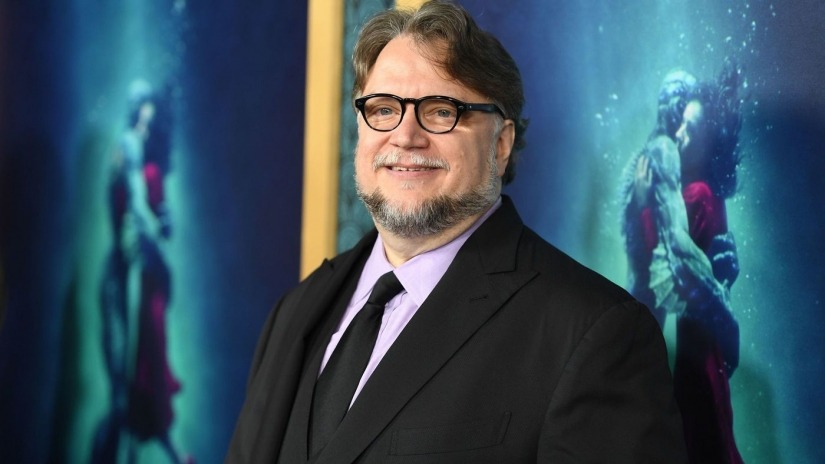 Guillermo del Toro is bringing his brand of horror to Netflix with anthology series Guillermo del Toro Presents 10 After Midnight, according to the streaming service.
Netflix hasn't used this specific terminology, but it sounds like Guillermo del Toro Presents 10 After Midnight will be a sort of horror Black Mirror. Del Toro will write and direct certain episodes of the series, and also hand pick genre writers and directors to shepherd other episodes. Netflix describes the stories del Toro will select as "equally sophisticated and horrific."
After Life
Netflix has been in the Ricky Gervais business for quite some time, going back to his 2012-2014 comedy series, Derek, 2016 comedy film David Brent: Life On The Road, along with an array of stand-up comedy specials, the latest of which, Ricky Gervais: Humanity, made its debut on 13th March. Now, the streaming partnership continues, with the prolific actor/comedian/writer/producer now set to headline a new comedy series, called After Life.
After Life, which will see Ricky Gervais as credited creator, executive producer AND director (one could wonder if he also handled the catering), in a Netflix comedy that will manifest with 6 episodes, each half-hour in length.
Gervais will star as Tony, who had a perfect life. But after his wife Lisa suddenly dies, Tony changes. After contemplating taking his own life, he decides instead to live long enough to punish the world by saying and doing whatever he likes from now on. He thinks it's like a Super Power — not caring about himself or anyone else — but it turns out to be tricky when everyone is trying to save the nice guy they used to know…
Another Life
Katee Sackhoff, of Battlestar Galactica fame, will star as astronaut Niko Breckenridge in the Netflix drama Another Life.
The series follows Sackhoff's character as she leads a crew on a mission to explore the genesis of an alien artifact. As they investigate and the danger intensifies, it becomes increasingly possible that they may be on a one-way mission. Yikes. Sounds like a cross between Prometheus and Lost In Space, and we are very into it—especially if Sackhoff stars.
Netflix has ordered 10 episodes for Another Life's first season, which comes from creator Aaron Martin (Being Erica, Slasher, Saving Hope, Degrassi: The Next Generation).
Fast & Furious animated series
Who's ready for some BRRRM BRRRM rrrrrrrraaaaacccee scenes in animated form? The high octane Fast & Furious franchise is heading to Netflix as an animated series in partnership with DreamWorks animation. You read that right. Not an animated movie. An animated series. No word on how many seasons there will be, but previous DreamWorks series have had multiple season commitments so it's probable we'll be seeing more than one year of race scenes.
In the series, teenager Tony Toretto follows in the footsteps of his cousin Dom when he and his friends are recruited by a government agency to infiltrate an elite racing league serving as a front for a nefarious crime organisation bent on world domination.
The Umbrella Academy
Gerard Way and Gabriel Ba's The Umbrella Academy is coming to Netflix as a live action series. The comic book, which debuted in 2007, was first optioned as a movie before Dark Horse signed a deal with Universal Cable Productions to adapt the comic as a show instead.
The series follows the estranged members of a dysfunctional family of superheroes – The Monocle, Spaceboy, The Kraken, The Rumor, The Séance, Number Five, The Horror, and the seemingly powerless Vanya – as they work together to solve their father's mysterious death while coming apart at the seams due to their divergent personalities and abilities.
Ellen Page (Inception), Cameron Britton (Mindhunter's charming-but-chilling serial killer Ed Kemper) and Mary J. Blige (!) star. It'll arrive on the streaming service this year.
The Ballad Of Buster Scruggs
Directors Joel and Ethan Coen are about to make their debut on a completely different medium. The sibling visionaries behind classics such as No Country For Old Men, O Brother, Where Art Thou?, The Big Lebowski, Fargo, and Hail, Caesar! are coming to television with an event series that will undoubtedly become a poignant entry in the Western genre.
The Ballad Of Buster Scruggs is said to feature six tales about the American frontier. Each chapter will feature a different story about the American West.
Coens fave Tim Blake Nelson is set to star as old Buster.
Disenchantment
Netflix will soon be able to tout an animated comedy series developed by The Simpsons and Futurama visionary Matt Groening as part of its ever-growing list of original content accolades. The streaming giant has tapped Groening to develop Disenchantment, an adult-aimed, fantasy-themed animated comedy series.
Netflix has given Groening's Disenchantment a 20-episode order, to be released 10 episodes at a time. The series takes place in a medieval kingdom called Dreamland, inhabited by all your favorite Dungeons & Dragons and Warcraft-type concepts such as ogres, sprites, harpies, imps, trolls, and even walruses.
Of course, this locale will also have its share of human fools. The main story will centre on the young, hard-drinking Princess Bean (Broad City's Abbi Jacobson), who embarks on a series of (mis)adventures with her personal demon Luci (Man Seeking Woman's Eric Andre) and a "feisty" elf companion named Elfo (Friends From College's Nat Faxon).
It's should arrive this year.
The Politician
Netflix stuffed an absolutely eye-watering amount of cash in American Horror Story creator Ryan Murphy's pockets recently to create a whole bunch of shows for them, the first of which (we think) is The Politician.
Already the recipient of a two-season straight-to-series order, The Politician is a collaborative creation of Murphy and regular colleagues, Brad Falchuk and Ian Brennan, providing a bit of satirical spin and social commentary through the story of a wealthy Santa Barba-residing, Californian, named Payton, chronicling the character's burgeoning political aspirations.
Playing the role of the eponymous politician, Payton, will be Ben Platt, who took the Best Actor in a Musical Tony Award in 2017 for Dear Evan Hansen, and is also known from film roles in the first two Pitch Perfect films, Ricki And The Flash and Billy Lynn's Long Halftime Walk. Here, Murphy and company have already mapped out a trajectory for Platt's Payton, with each season set to focus on a different political race in the character's perpetual climb of the political ladder.
Gwyneth Paltrow is also eyeing a plum role…
Nurse Ratched
Another Ryan Murphy project waiting in Netflix's wings is a new prequel show focusing on the origins of One Flew Over The Cuckoo's Nest's top psychiatric administrator.
Sarah Paulson will play a younger version of the emotionally-distant Salem State Hospital nurse, who was introduced in Ken Kesey's 1962 novel. In the original film, Nurse Ratched was played by Louise Fletcher, who won an Academy Award for Best Actress for it.
This series will begin in 1947 and follow Ratched on her journey from being an average nurse to a career nightmare authority figure.
Chambers
Netflix will put a mystical twist on the idea of organ donation in its new supernatural series, Chambers, which has been ordered to series with ten episodes in the works.
The show will center around one woman's obsession with the heart donor that saved her life, both in the mysterious circumstances of her death and the increasing number of character traits of the donor that begin creeping into her own personality.
George Clooney Watergate Project
An entire generation of young Netflix-watchers is about to find out why we add '-gate' to the end of scandals.
Netflix has ordered a limited series about the Watergate scandal that led to Richard Nixon's impeachment/resignatiothe from a crew of Hollywood players who know their way around a political scandal story. George Clooney will executive produce and potentially direct the still unnamed eight-episode series. Bridge Of Spies screenwriter Matt Charman will serve as the cheif writer and Grant Heslov (Argo) also joins Clooney as an executive producer.
She-Ra
As part of an announcment of several new animated series coming to Netflix, DreamWorks confirmed that an updated She-Ra would debut in 2018.
Executive produced by Noelle Stevenson (Lumberjanes, Nimona), the series will be an updated version of the 80s She-Ra: Princess Of Power, which was a spin off of He-Man And The Masters Of The Universe.
Netflix and DreamWorks have had some amazing successes with their other action adventure series including Voltron Legendary Defender and Trollhunters, so adding She-Ra to those? Well, we're ready.
House Of Cards spinoff
Last year, Netflix announced that the upcoming House Of Cards season 6, set to air in 2018, will be its last. But Variety then reported that "multiple ideas" are in early stages of development.
According to reports, one could focus on the President Underwood's top fixer Doug Stamper, played by Michael Kelly. The project would be written by former House Of Cards executive producer Eric Roth…
Messiah
The Word of God is good. It is also very lucrative. Ever since the days of silent films, the Bible has been big business in Hollywood. And as we travel ever further into 'peak television's' new era of streaming, that one constant remains. However, the officially greenlit series Messiah, at least on its premise, promises to be a challenging new take on faith-based content.
First announced as in-development last spring, Netflix officially ordered a 10-episode series of Messiah in November 2017, and it's likely to be a controversial and highly publicized series when it eventually drops. Created by Michael Petroni (The Rite), who has developed the project with producers Mark Burnett and Roma Downey, the series looks to provocatively consider the emergence (or reemergence?) of a figure claiming to be the Messiah in the modern world. John Ortiz (Bumblebee) will star.
Hilda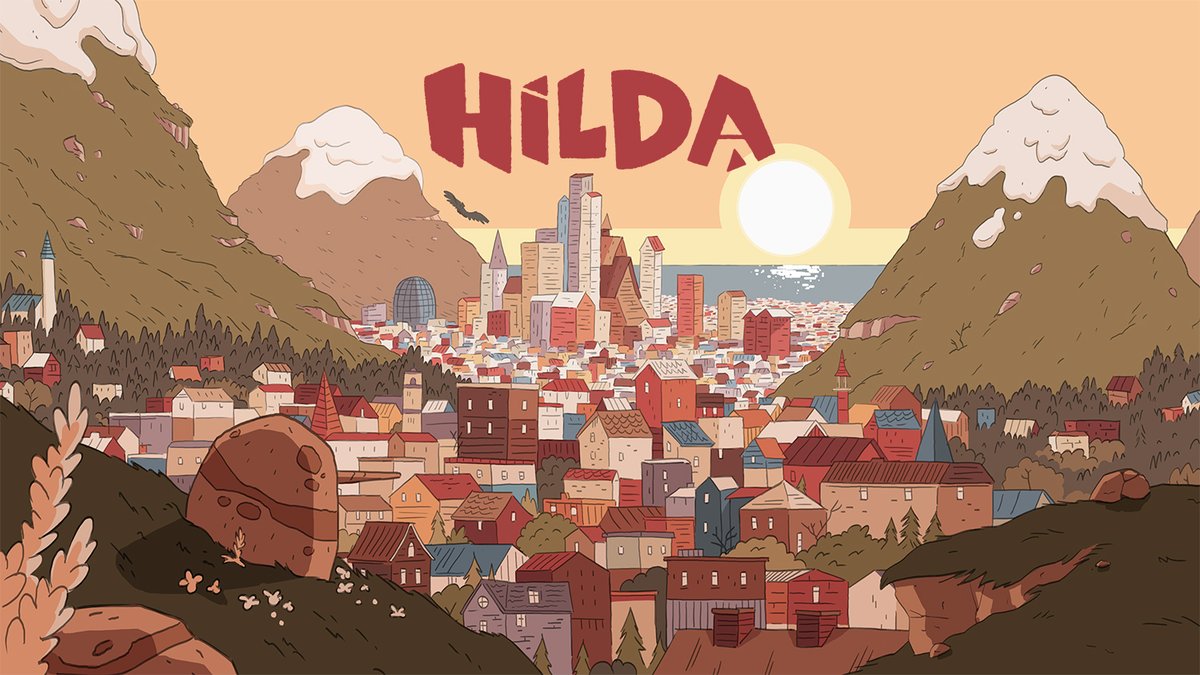 Based on the NoBrow OGN series by Luke Pearson, animated outing Hilda is due to arrive on Netflix this autumn. The show will follow a rather brave blue-haired girl called Hilda, as she travels to the city of Trolberg, where she discovers some very weird – and often dangerous – creatures.
Chris Lilley series
In March of this year, Netflix signed comedian Chris Lilley (Summer Heights High, Ja'mie) up to create a 10-part comedy series, which has already started filming over in Queensland. The untitled show will be Lilley's first project since his 2014 series, Jonah From Tonga, faced a massive backlash across the globe for his portrayal of Tongan culture and decision to use brown face. Er…
The Witcher
Netflix annouced in May 2017 that it was working on a series based on author Andrzej Sapkowski's Witcher books. Taking its cue from the original Witcher novels, the series is not directly related to the CD Projekt Red video game franchise. Naturally, though, there are bound to be similarities.
Recently pushed back to 2020, the show (when it finally does arrive) is set to centre on "Geralt of Riva, a mutated, monster-hunting witcher who becomes a father figure and caregiver to Ciri – a child of destiny whose fate is entwined with Geralt's. It has been confirmed that while the books will serve as source material, the games will have a big impact – especially on the character development of Geralt."
Raising Dion
Raising Dion, an independently-created superhero sci-fi story that carries a heartfelt family twist, has been given a full, 10-episode series order by the streaming giant.
The story stems from a 2015 short film and comic book of the same name, created by Dennis Liu. It depicts the innately unconventional parenting task of a widowed African-American woman, whose 7-year-old son Dion possesses an array of potent superpowers (telekinesis, energy projects, invisibility, etc.). Yet, despite its fantastical premise, the focus rests more on the realistic implications that one would have when raising a child who has a normal sense of wonder and mischief, but happens to possess incredibly dangerous abilities.
Raising Dion does stand as a potentially unique family-centric take on an increasingly crowded superhero/sci-fi genre, also carrying much of the same X-Men-esque drama about society's depicted fear of superpowered people; something that will undoubtedly be rooted in socially topical themes.
There's no word yet on when Netflix expects Raising Dion to arrive.
Maniac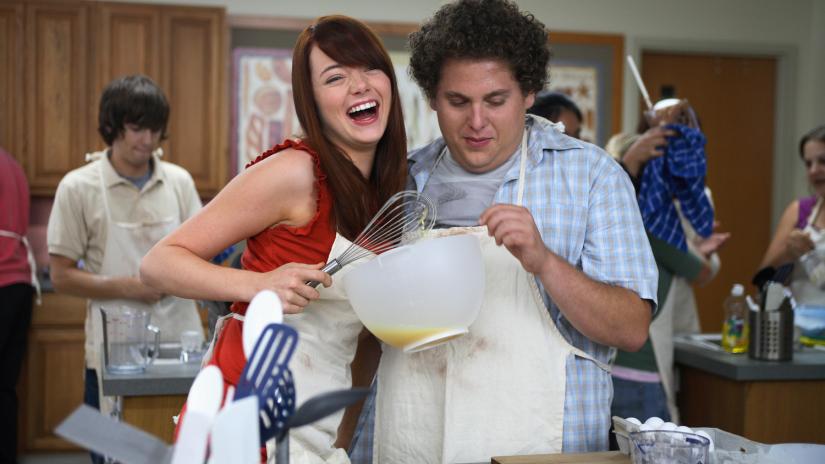 Maniac, mirroring the plot of the original Norwegian series, will centre on characters played by Emma Stone and Jonah Hill (who previously appeared together in Superbad), two people restricted to a mental institution, who manage to create fantasy worlds to escape the isolation of their insular existences.
While the premise is arguably reminiscent of Zack Snyder's 2011 atmospheric, sexified written/directorial drama Sucker Punch, the series' status as a comedy clearly telegraphs a different tone. Indeed, with the medium of television also recently covering the same 'unreliable narrator' imagination filter trope with USA's Mr. Robot, and FX's Legion, we can expect Cary Fukunaga's Maniac to purposefully project off-the-wall-themes.
It's likely to arrive before the end of the year.
The Haunting Of Hill House
The mother of almost all ghost stories is coming to streaming TV. Shirley Jackson's 1959 horror novel The Haunting Of Hill House is one of Stephen King's favorite books. It was made into a classic piece of early sixties cinema and will be now haunt Netflix in a modernised form.
A 10-episode series based on The Haunting Of Hill House will be written, produced, and directed by Mike Flanagan, who directed Oculus, Hush and previously adaped King's sadomasochistic game play novel Gerald's Game into a movie for the streaming service.
Cursed
Netflix is pulling a sword from a stone in its upcoming original series Cursed. Based on King Arthur's Lady Of The Lake figure, the project comes from comic book writer/artist Frank Miller (The Dark Knight Returns, Sin City) and Puss In Boots writer/producer Tom Wheeler. The 10-episode series is based on Miller and Wheeler's upcoming illustrated young adult book.
Cursed is told through the eyes of the Lady Of The Lake character from the King Arthur legend, Nimue. The character is a teenager with a mysterious gift, and the series shows how she came to be on the road to her destiny.
After her mother dies, Nimue joins a young mercenary named Arthur, on his quest to find the magician Merlin and deliver an ancient sword. The future Lady Of The Lake becomes a symbol of courage and rebellion against the "terrifying Red Paladins, and their complicit King Uther,"
A release date has not yet been announced.
The Chilling Adventures Of Sabrina
Sabrina The Teenage Witch is officially getting her own series on The CW and Netflix, from the people who brought you the fantastic Riverdale, which is basically the world of Archie via Twin Peaks and Gossip Girl. The show is fittingly called The Chilling Adventures Of Sabrina at the moment, which is also the name of the best horror comic currently being published by Archie Horror. It is amazing, and if this show is anything like that spooky, dark book, this show is on the right track.
Mad Men's Kiernan Shipka is playing the titular witch, and Ross Lynch (My Friend Dahmer) is starring as her oblivious boyfriend Harvey. The Office's Lucy Davis and LOTR's Miranda Otto will be playing the two supernaturally-inclined aunts Hilda and Zelda, this time around.
The series is set for the 2018-19 season. It remains to be seen if perhaps we'll see Sabrina a bit earlier than that. We'll certainly keep our eyes and ears peeled for a potential Halloween surprise!
The Innocents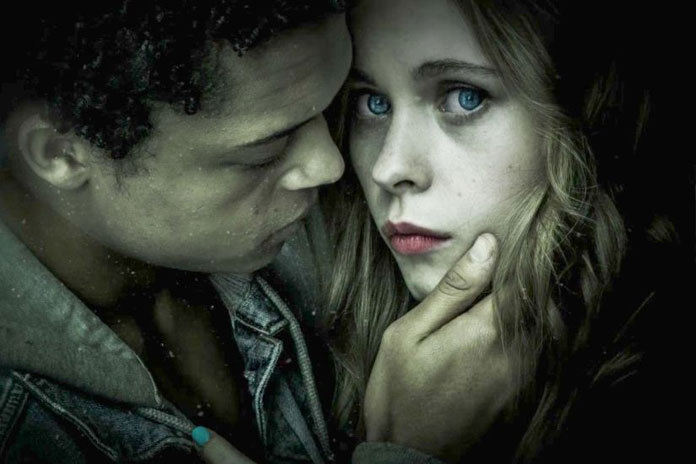 Guy Pearce (Alien: Covenant, Lockout, Neighbors) stars as a mysterious doctor called Halvorson in this 8-part supernatural teen drama from Hania Elkington and Simon Duric.
The story revolves around Harry (Percelle Ascott) and June (Sorcha Groundsell), a pair of young, star-crossed lovers who are determined to escape their repressive families and be together forever, but when June develops shapeshifting powers beyond her control, the fallout kinda ruins their romantic plans, and Dr. Halvorson's motivations for helping the pair look a wee bit dodgy.
It'll land on Netflix in August.
Cannon Busters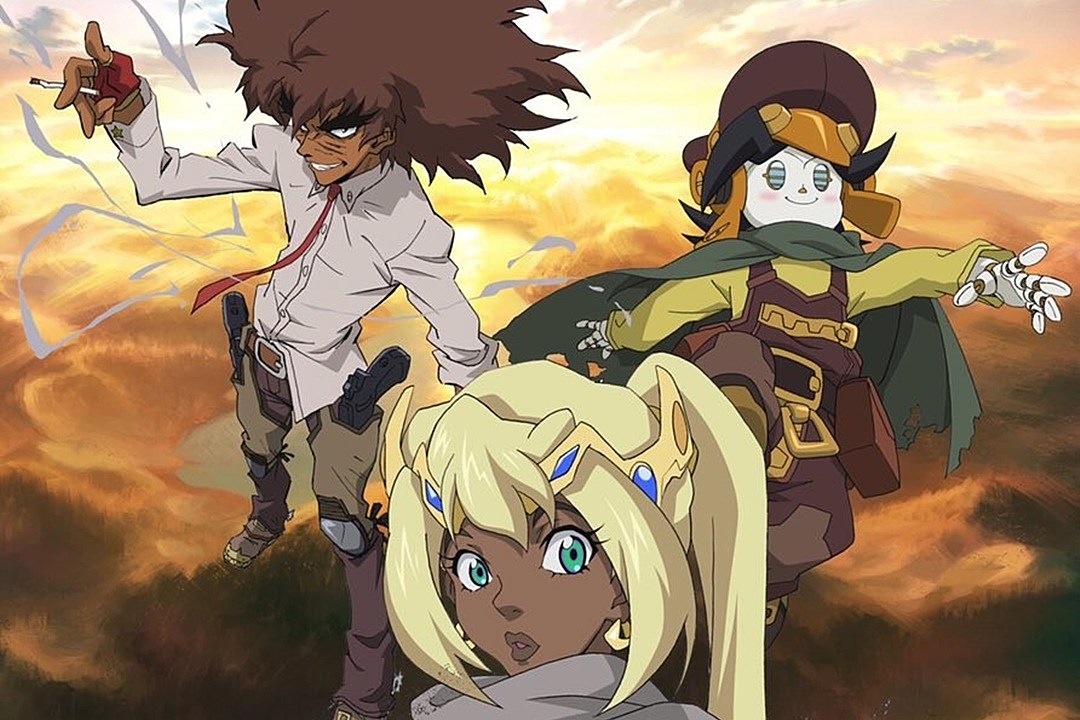 Netflix is all set to stream LeSean Thomas' celebrated fastasy comic Cannon Busters as an animated series. A premiere date has not yet been announced, but the streaming service revealed that 12 episodes were in production early in 2017. Thomas is directing and serving as executive producer for the series, which revolves around a maintenance robot and a deadly fugitive who is tagging along. The aforementioned friendship droid, S.A.M, is searching for its best friend, the heir to a kingdom under siege.
Now for the series that have already been renewed at Netflix, and that will be returning shortly…
Lucifer Season 4
In a last-minute deal-of-all-deals, Netflix scooped Fox's Lucifer back from the brink of extinction, and now we can expect ten brand new episodes to continue to story of Lucifer Morningstar in 2019 on Netflix. Most, if not all, of the main cast are expected to return, including Tom Ellis, and things are once again looking bright for our favourite horny little devil.
The Rain Season 2
Netflix didn't wait long to issue a renewal for the dark Danish television series, which only just premiered on the streaming giant on 4th May. The show puts a group of young survivors into what could be described as a Nimbus Apocalypse, in which a virus contained in rainfall has wiped out most of humanity. However, the constant threat of virulent weather certainly hasn't put a damper on the relationships amongst the young survivors during their perilous migration.
We don't know a lot about season 2 yet, only that it'll land on Netflix in 2019.
13 Reasons Why Season 3
13 Reasons Why has already been renewed for a third season at Netflix, without original star Katherine Langford. The actress has confirmed that she won't be back as the ghost of Hannah for the third run of this once-limited series, which will land sometime in 2019.
Black Mirror Season 5
Black Mirror's fifth season started filming earlier on in the year, so no doubt creators Charlie Brooker and Annabel Jones will have some new technological horrors for us before 2018 runs its course. We'll let you know as soon as we have more details on the cast, crew and stories for each episode!
The Crown Season 3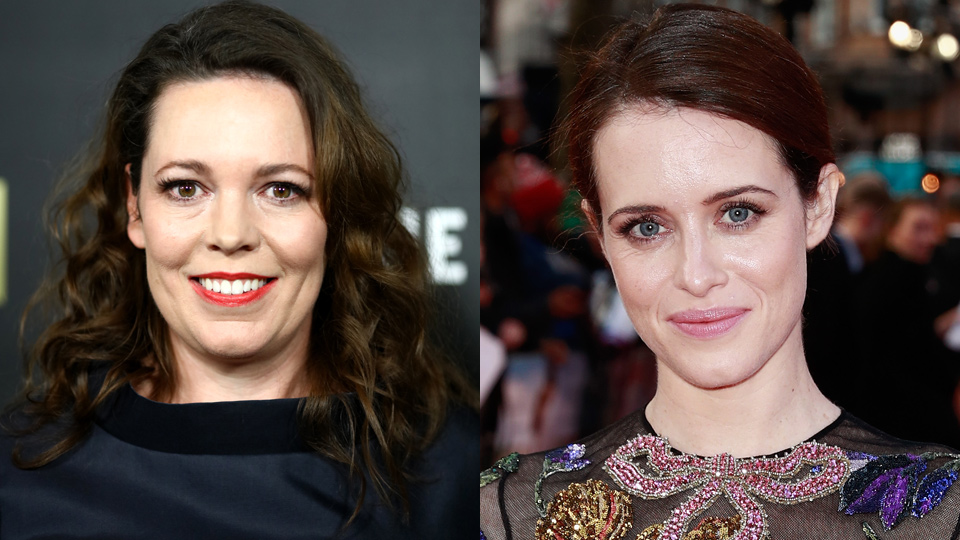 Each season of Netflix's pricery royal drama series The Crown is set to cover about a decade of the Queen's life, so it wasn't a shock to hear that a round of recasting was in the offing for season 3, which started with the lead role of Elizabeth – that went to the always-fantastic Olivia Colman (Broadchurch). Prince Philip's shoes were up next, and after Paul Bettany was unable to juggle his schedule around, the challenge of filling those fell to the fantastic Tobias Menzies (Outlander).
Josh O'Connor (The Durrells) will be playing Prince Charles in his teens and twenties. O'Connor will appear alongside Helena Bonham Carter, who'll be playing his aunt, Princess Margaret.
No release date yet, but we'll keep you posted!
Lost in Space Season 2
Lost In Space season 2 has officially been confirmed by Netflix, and is in the early stages of writing.
The first season's promising, cliffhanger conclusion indicated that the producers were confident there would be a season 2, and series co-creators Burk Sharpless and Matt Sazama revealed before season 2 was announced that they were working on some "wild" ideas.
"We are working on scripts and hoping that, if we get a green light, we're ready to go," Sazama said at the time. "We've had a lot of thoughts about it, and hopefully, if everyone watches it, we'll get to see more adventures of the Robinsons, because we do have some crazy stuff planned out that we really hope we get to film."
Santa Clarita Diet Season 3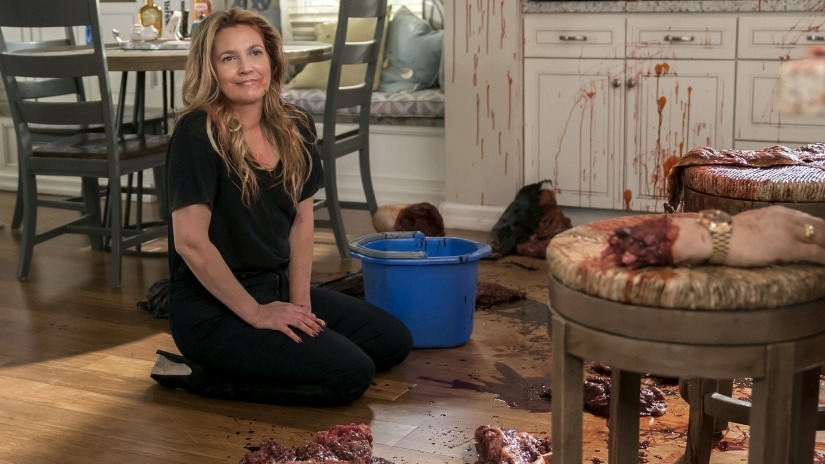 Santa Clarita Diet appears to be a regimen that Netflix plans to maintain. The zombie comedy, starring Drew Barrymore and Timothy Olyphant, received generally favorable responses to its March-launched season 2, and Netflix does not get in the habit of cancelling shows unless they are disastrously unpopular.
Indeed, Netflix has recently made its intention official, announcing that Santa Clarita Diet season 3 has been given the greenlight, set for another round of 10 episodes.
Narcos Season 4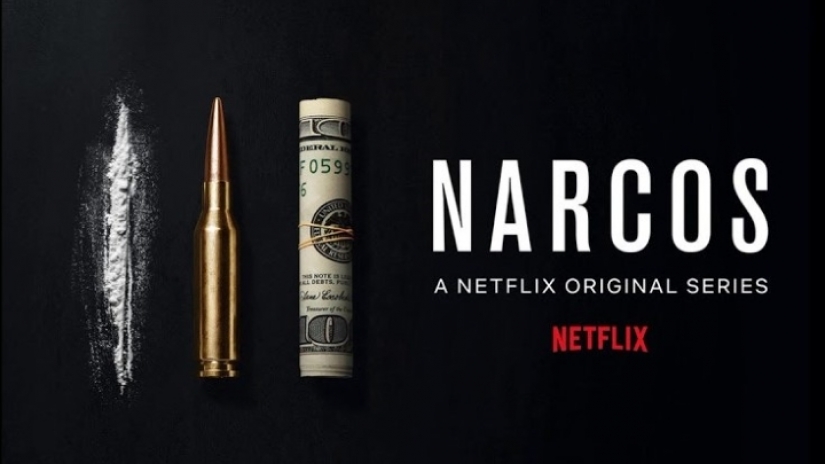 Netflix has confirmed that it's pressing ahead with a kinda-reboot of its hit drug cartel drama Narcos in season four. Michael Peña (Crash, Ant-Man) and Diego Luna (Rogue One, Y Tu Mamá También) will be the new powerhouse stars, and filming is already underway in Mexico, which is where season 4 will be set. No details of the actors' roles have been released, and a release date has not yet been floated, but we'll keep you up to speed (coke?).
GLOW Season 2
GLOW season 2 is definitely happening, and the same incredible cast is returning (Alison Brie, Betty Gilpin, Sydelle Noelle, Marc Maron, Britney Young, etc) and Netflix has confirmed that showrunners Liz Flahive and Carly Mensch will be back, along with executive producers Jenji Kohan and Tara Herrmann. It'll arrive in June.
Orange Is The New Black Season 6
Netflix renewed Orange Is The New Black for THREE more seasons early in 2017. Creator Jenji Kohan has committed to Orange Is The New Black all the way through seasons 6 and 7, which is awesome news, but was there ever any doubt that this train would keep on rolling? Netflix has previously claimed that OITNB is their most-watched original series, after all.
House of Cards Season 6
"The road to power is paved with hypocrisy and casualties," ex-President Frank Underwood said on House Of Cards, long before laying the groundwork for the show's impeachment – but Netflix hasn't shut down the government; it is bringing in the next incumbent.
The streaming service resumed shooting House Of Cards' final season earlier this year, after production was suspended in October when sexual assault allegations were made against its star and producer Kevin Spacey.
American Vandal Season 2
Season one followed high schooler Peter Maldonado (played by Tyler Alvarez), a documentarian who chronicles the mystery of whether senior Dylan Maxwell (played by Jimmy Tatro) pulled off a prank in which he vandalised 27 faculty cars with spray-painted penises.
American Vandal will follow an anthology format. The second season will focus on a new group of students at a different school, but Peter will be at the helm of the doc.
Jessica Jones Season 3
Jessica will be back for a third season, it's been confirmed, after a critically acclaimed second gave fans mixed feelings overall. Filming has not yet begun, and it'll be a while before we see our favourite reluctant, hard-drinking heroine back on our screens, but production is likely to get underway before the end of the year.
Iron Fist Season 2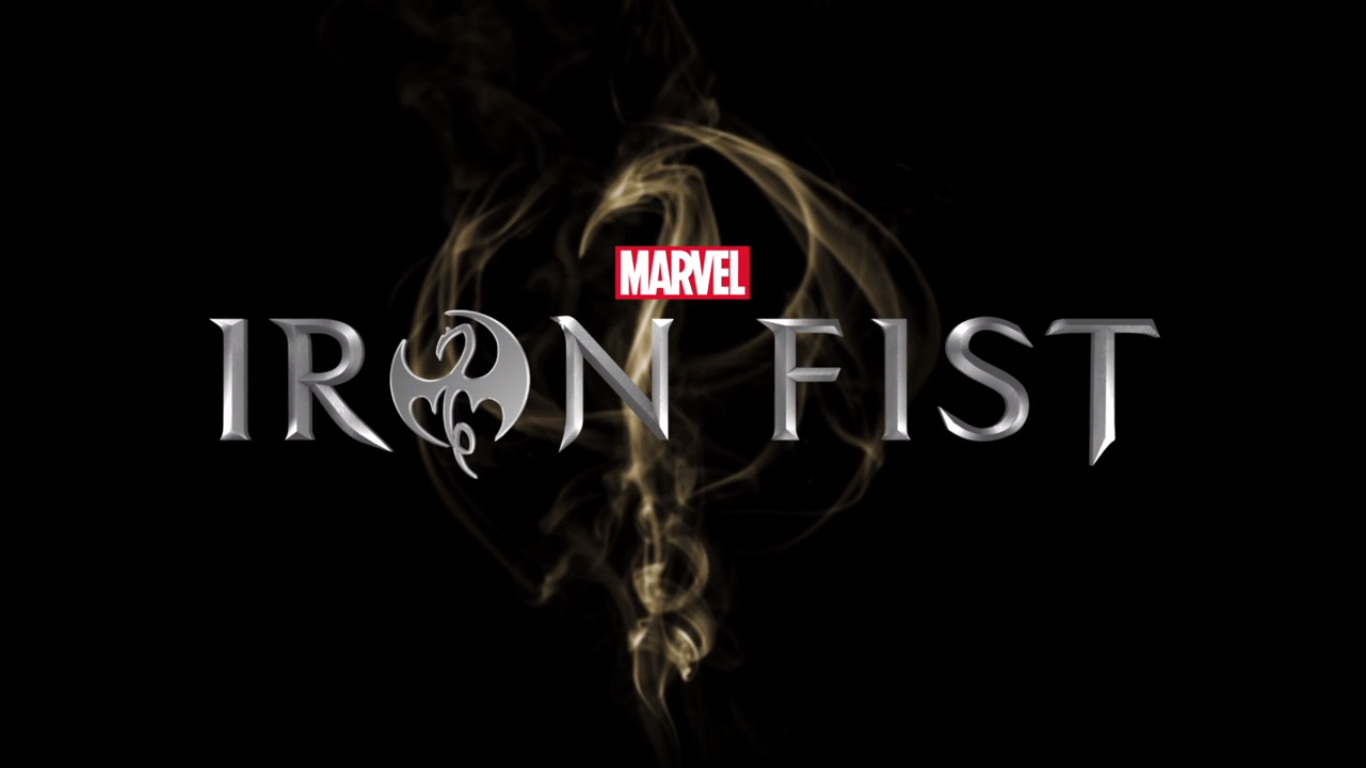 Rich boy Danny Rand will be back to tell anyone with ears that he's the Immortal Iron Fist before the end of 2018, we believe. Alice Eve (Star Trek Into Darkness) is a surprising addition to the cast, and season 2 also has a new showrunner in the form of Raven Metzner (Sleepy Hollow). Can they make Danny less insufferable and better at the whole fighting thing this time around? Only time will tell.
Daredevil Season 3
A 'Born Again' narrative is likely to take centre stage in season 3 of Daredevil, as Matt Murdock 'comes back from the dead' and Generation Kill's own Q-Tip, otherwise known as Hart Of Dixie alum Wilson Bethel, appears as "an FBI agent who will play a critical role in the conflict between Murdock and Wilson Fisk". Vincent D'Onofrio has been teasing an evolution for the re-emerging Kingpin for some time, and we're excited to see him return. A late-2018 release date is all but assured.
The Punisher Season 2
Filming got underway in February on season 2 of The Punisher, and Jon Bernthal will be back as Marvel's ultraviolence-lover Frank Castle, along with Supergirl alum Floriana Lima, who is joining the cast as Krista Dumont, "a smart, compassionate, and driven psychotherapist for military veterans." A late 2018 release date is doable!
Dark Season 2
The time-bending German mystery, which saw the streaming giant dip their toe into the water of original, non-English language live action projects, was a solid hit for the streaming giant, and showrunners Baran bo Odar and Jantje Friese couldn't wait to get started on season 2.
Travelers Season 3
The sci-fi drama originally came to Netflix from a Canadian channel called Showcase, where the ratings were decent enough. But on Netflix, they grew by the day. Not a week goes by that we don't hear of someone new being sucked into a binge watch of the series and becoming an instant champion for its continuing success, and if you're one of them (one of us, one of us, one of us) you'll be absolutely delighted to hear that a third season has have been given the go-ahead, with Netflix officially fully taking over from Showcase – which means the series may get an even bigger budget for season 3.
MST3K Season 12
Ever since Mystery Science Theater 3000 returned for its 11th season, fans were wondering about its future. In 2017, the cast and crew did a live tour across the US and announced a six-issue Dark Horse comic miniseries, but they were tight-lipped about another season. With MST3K season 11 being built on Kickstarter cash, would we even see MST3K season 12?
Late in 2017, series creator Joel Hodgson confirmed it. It's really, really happening. When? Hmm…we'll get back to you!
Stranger Things Season 3
Stranger Things season 3 was officially confirmed by Netflix late in 2017, and the news certainly didn't blow anyone's minds, considering that the show has become a certified pop culture phenomenon that has elevated itself and the aggregate of the streaming giant's original content lineup into the stratosphere. Expect season 3 to have more Kali (yes, indeed) less trauma for Will, Cary Elwes, and a small time jump, too.
Ozark Season 2
Netflix has confirmed that Ozark has been renewed for a further 10 episodes with season 2. Series star Jason Bateman is staying on as executive producer, and will also direct.
A Series Of Unfortunate Events Season 3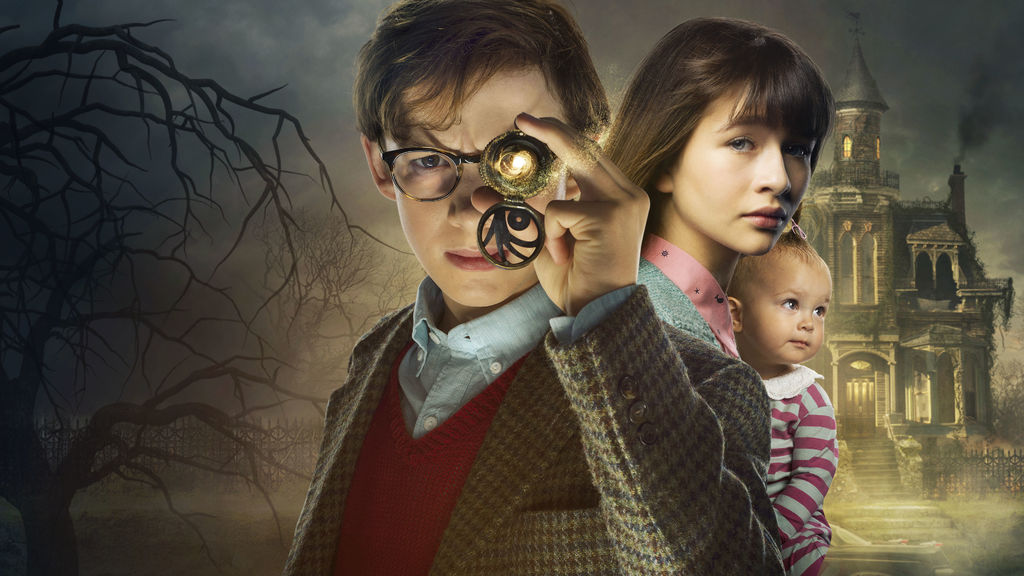 This will be the final season of ASOUE on Netflix – expect it to go out with a satisfactory bang in early 2019.
Mindhunter Season 2
Season 2 of David Fincher and Charlize Theron's addictive serial killer drama Mindhunter was supposed to be filmed back-to-back with the first, but Fincher admitted late in 2017 that the scripts produced for the sophomore season weren't up to scratch, so it was back to the drawing board for the core crew. All the main cast are set to return, but noting the sprinkling of appearances by the BTK killer in season 1, we could be in for a massive time jump. While the FBI's new forensic psychology taskforce gets a handle on forging their process, fame beckons for the monsters they're hunting…
Castlevania Season 2
While Netflix's recent discovery that you can actually cancel a show left some fans worrying that their favourite new Netflix series may be a one and done proposition, those who had already learned to love Netflix's Castlevania were also thrilled to learn that the service had already greenlit the show's second season last year. Writer Warren Ellis recently announced a summer release date for season 2.
The OA Season 2
Netflix announced that a second season of The OA was on the way early in 2017, and those utterly confused (and enthralled) with the show's heroine might be wondering how she'll be using her strange 'movements' to open up more of the story when it eventually returns for 8 fresh episodes. Filming began back in January, so a 2018 release date is more than likely.