Features
13 Modern TV Comedies Set in The 80s and 90s
To mark the release of Netflix's 90s-set Everything Sucks!, here are a dozen more recommended nostalgic comedies…
This article comes from Den of Geek UK.
The '90s felt so good that some of us never left. Some of us are still there. When we zone out in the monthly budgetary planning meeting, we're doodling band logos and daydreaming about Alicia Silverstone in that Aerosmith video.
This Friday welcomes new nineties-set high school comedy Everything Sucks! to Netflix. A sweet comedy set in the real-life town of Boring, Oregon in 1996, it's the story of two outsider kids Luke and Kate, a would-be filmmaker and the principal's daughter. It's piled with retro references that will wrap around nineties kids like a warm blanket (and, if they're insufferable pedants, possibly irk them for reasons of forensic inaccuracy). It feels warm and familiar, predictable at times, but also rights a serious oversight in high school shows actually made in the nineties by foregrounding the sexual awakening of a young gay girl.
To mark its arrival, here are thirteen other modern TV comedies set in the recent past…
Moone Boy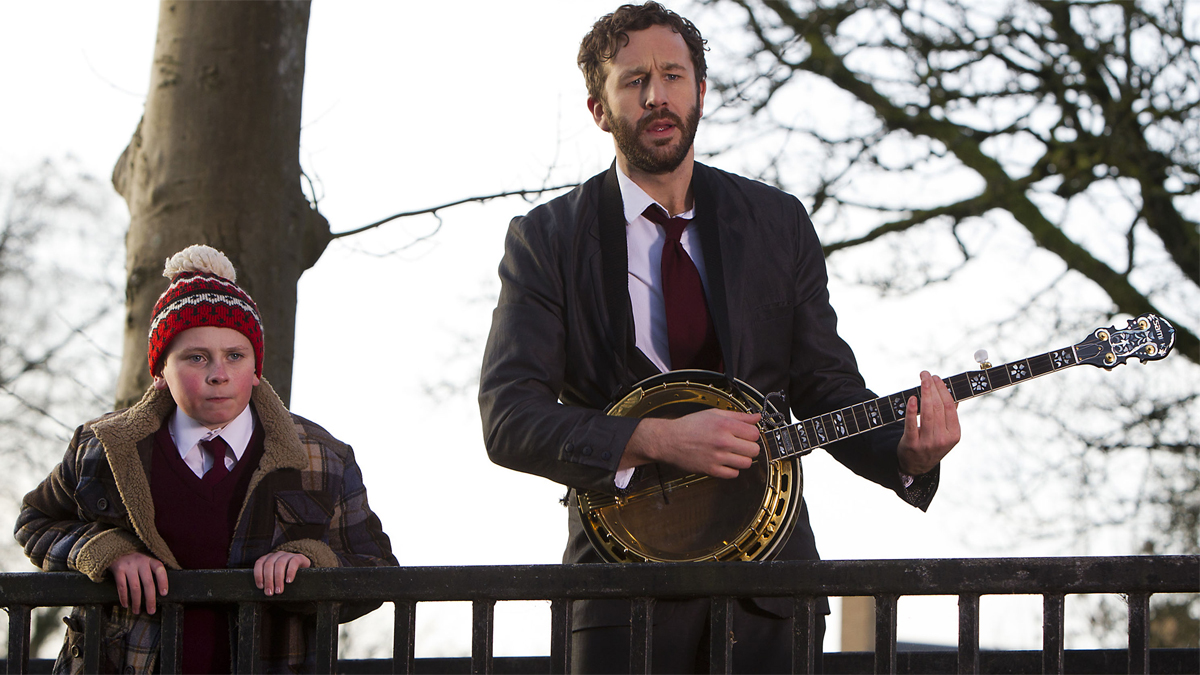 Before Chris O'Dowd started popping up all over US TV and film, he co-wrote Moone Boy with Nick Vincent Murphy. Running for three series between 2012-2015, it's the semi-autobiographical story of twelve year-old Martin Moone (David Rawle) growing up in 1989 in the west of Ireland with parents Liam and Debra, sisters Fidelma, Trisha and Sinéad, and imaginary friend Sean (O'Dowd).
Moone Boy is completely charming, from its fantasy silliness to its doodle-style animation and of course, its late-eighties/early nineties nostalgia. The friendship between Martin and the non-imaginary Padraic (Ian O'Reilly) is a delight, as are the many cameos from well-known faces including producer Steve Coogan, Sharon Horgan, Johnny Vegas, and even, yes, Sir Terry Wogan.
Fresh Off The Boat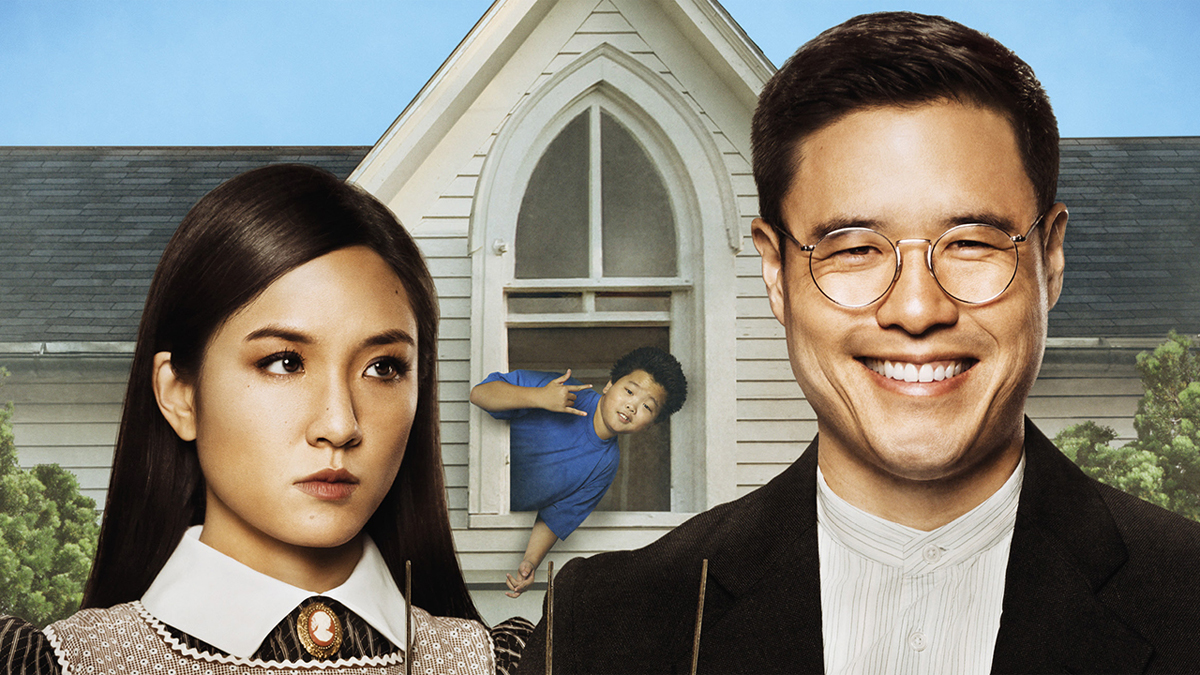 The only silver lining of the dark, dark cloud that is Don't Trust The B—- In Apt. 23's premature cancellation is that it freed up creator Nahnatchka Khan to work on Fresh Off The Boat. Based loosely on the memoir of US chef and broadcaster Eddie Huang, Fresh Off The Boat is a sharp comedy about the immigrant experience in America. The first season is set between 1995 and 1997 and charts Huang's Taiwanese-American family as they resettle from cosmopolitan Washington D.C. to set up a steakhouse in Orlando, Florida. It's witty, warm, and packs a nostalgic punch.
Best of all, Fresh Off The Boat is currently airing its fourth season on NBC, so there's no fear about premature cancellation with this one.
Red Oaks
Amazon Prime's Red Oaks starts in the summer of 1985, and is set against the titular upscale New Jersey country club. It's a cine-obsessed series channelling the likes of filmmakers John Hughes, Rob Reiner and Amy Heckerling in its wistful depiction of college kid David (Submarine's Craig Roberts), who's caught between adolescence and adulthood, and trying to find his way in the world.
It's feel-good nostalgia in the sense that The Wonder Years, with its unsentimental treatment of Vietnam and distant father figures, is feel-good nostalgia. Never mawkish or raucous, it's a wistful portrait of that brief window of adulthood before responsibility begins. And, it goes without saying, the '80s soundtrack and clothes are also totally bitchin'.
Derry Girls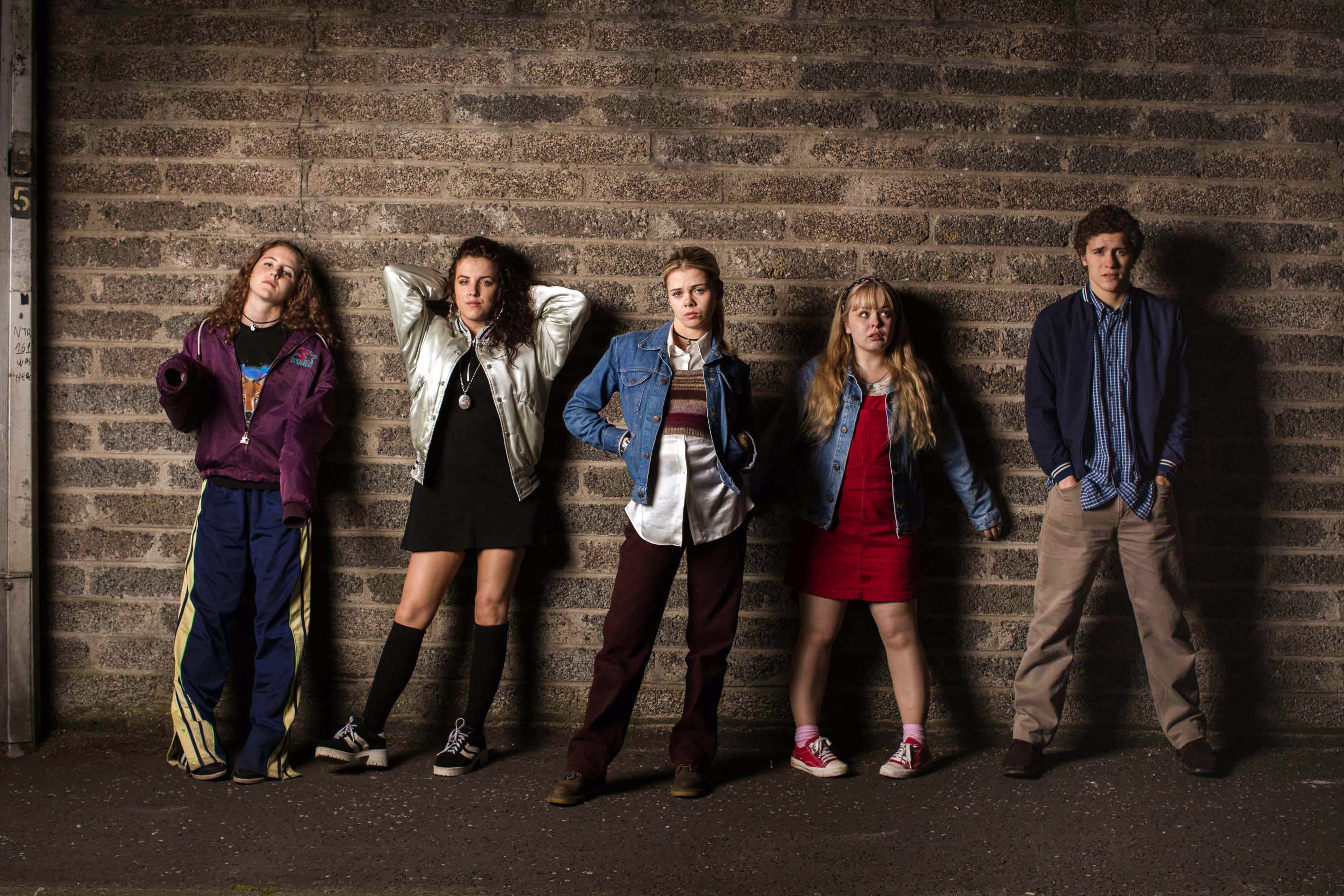 Lisa McGee's Derry Girls has just concluded its first series on Channel 4 and another (hooray!) is already in the works. Set in pre-ceasefire Northern Ireland in 1994, it takes a comic look at the self-absorption of teenagers living against a politically dangerous backdrop, when bomb threats are almost as regular a daily occurrence as the Neighbours teatime repeat.
Derry Girls is colorful and fun with a cast of bright, memorable characters, from lead Erin and schoolfriends Clare, Orla, Michelle and James (an English incomer), to Erin's eccentric family. Among the nun-gags and fun-poking nostalgia sit the ridiculous and recognisable pains of teenage life.
Code Monkeys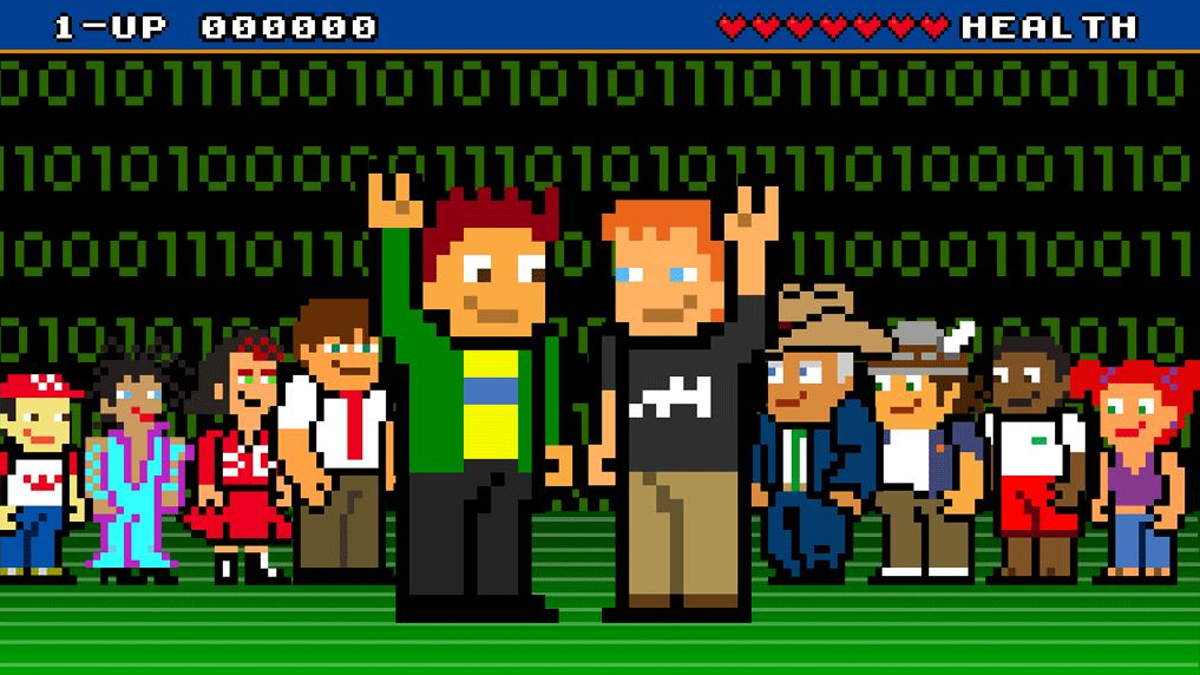 Adam de la Peña's animated Code Monkeys follows a group of early 1980s videogames programmers. Presented in the style of an 8-bit videogame, once the nostalgia's run its course, it's a bit of a visual headache but don't let that stop you. Code Monkeys is set in California's Silicon Valley in fictional games company GameaVision, and is therefore packed with nerdy gaming references and nods aplenty alongside the stoner comedy. Look out for some geeky games developer cameos across its two seasons.  
GLOW
Liz Flahive and Carly Mensch's Netflix series GLOW (standing for Gorgeous Ladies of Wrestling) came out last year to real acclaim. It stars Alison Brie as Ruth, an out-of-work actress in 80s LA who joins up with a group of wannabe women wrestlers recruited by rich kid producer Bash and jaded pulp director Sam (Marc Maron).
It's a comedy-drama, with plenty of both. The former usually comes from the characters' outlandish wrestling personas and outfits, while the latter is down to solid character work. Alison Brie is as great as ever, but the standout is Betty Gilpin as stay-at-home mother and Ruth's best friend Debbie. At ten half-hour episodes, it doesn't outstay its welcome and offers plenty of nostalgic fun alongside the pathos.
Look Around You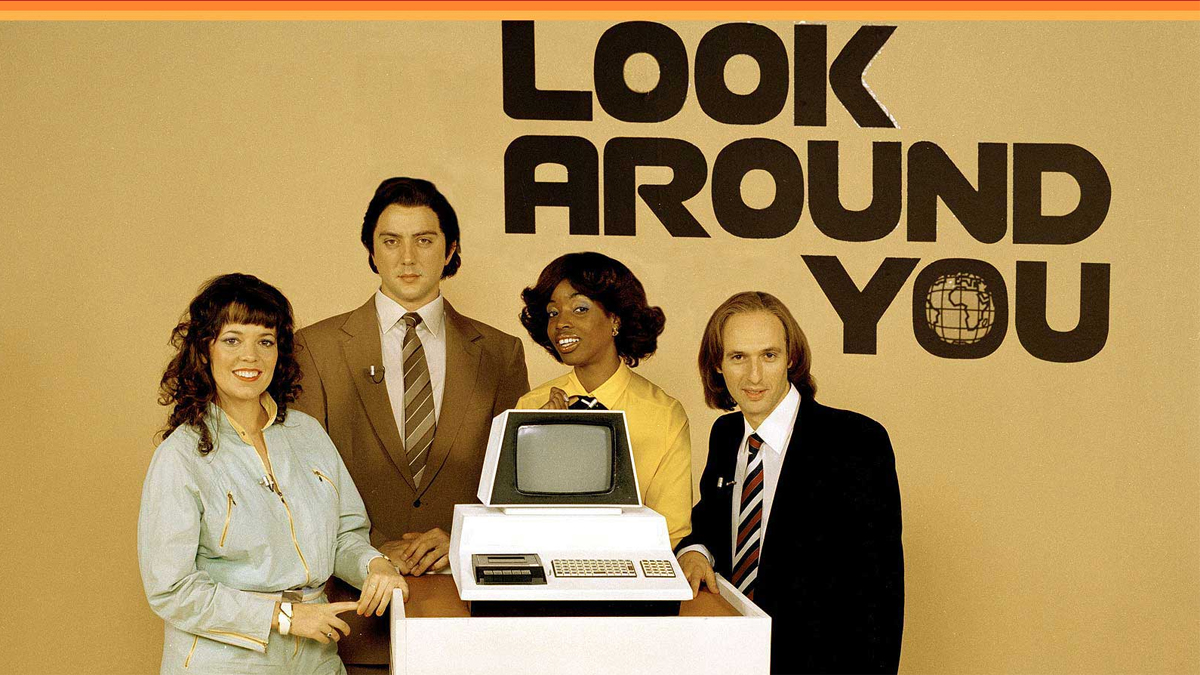 Robert Popper and Peter Serafinowicz's spoof educational series Look Around You conjured up the precise atmosphere of an early-eighties school room, with added insanity. It's full of brilliant nonsense and brilliantly nonsensical running gags (you'll soon tell a fan by their incessant quoting). Series one tackles various elements of science while series two branches out to provide expertise and explanation of, among others, music, food, sport and computers.
The cast is a who's who of British comedy, featuring Olivia Colman, David Mitchell, Simon Pegg, Nick Frost, Matt Lucas, David Walliams, Adam Buxton, Edgar Wright, Mark Heap, Sarah Alexander, Kevin Eldon and many more. This cult series' celebrity fans number almost as many as the comedians it stars.
Wet Hot American Summer: First Day of Camp
First Day Of Camp—a prequel to David Wain's 2001 film, set at a US summer camp in the 1980s—may not be the greatest comedy series of all time, but that doesn't stop it being lots of fun. Chiefly, that's down to the cast, which features pretty much every great US comedy actor currently working. We'll just list them: Paul Rudd, Elizabeth Banks, Amy Poehler, Jason Schwartzman, Kristen Wiig, Joe Lo Truglio, Ken Marino, Jordan Peele, Molly Shannon, Janeane Garofalo… honestly, this could take a while. It's basically everyone from parent feature David Wain's 2001 Wet Hot American Summer, plus all their famous friends they've made in the intervening years. Just assume that everyone you like is in it.
If you're a fan, there's also sequel Wet Hot American Summer: 10 Years Later to check out.
The Goldbergs
"A warm bath of 80s family nostalgia. An astute observation of the anxieties of teenage years and the fear of looking like a chump to your peers being gleefully exploited by your siblings' innate ability to spot your every weakness." That's how our writer Jane Roberts Morpeth described ABC series The Goldbergs, which is set to air its sixth season later this year.
The Goldbergs is the likeable story of the titular family in 1980s Pennsylvania, as seen through the eyes (and video-camera) of young Adam, a would-be documentarian. Loosely based on the early years of showrunner Adam F. Goldberg, The Goldbergs borrowed The Wonder Years' present-day narration trick, with Patton Oswalt playing modern-day Adam. It's sweet, funny and comfortingly nostalgic.
Everybody Hates Chris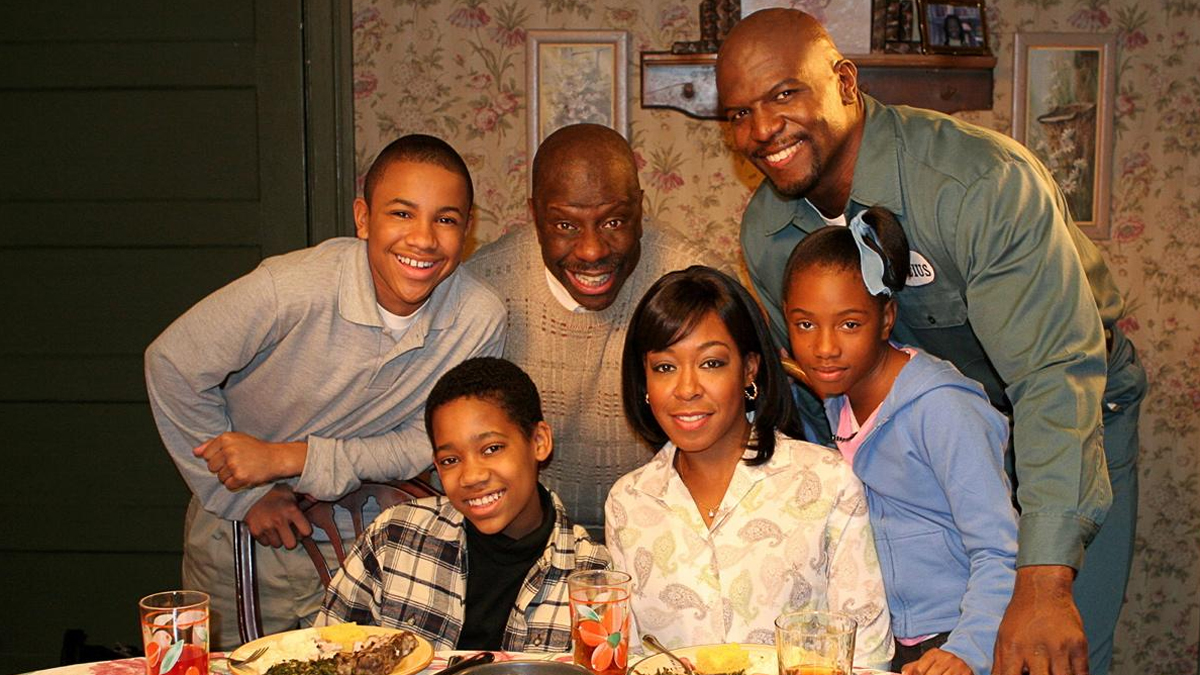 This autobiographical sitcom based on the adolescence of comedian Chris Rock growing up in 1980s Brooklyn ran for four seasons between 2006-2009 to real critical acclaim, and for good reason. It was sharply written, very funny and didn't shy away from serious topics race and class, like so many feel-good nostalgic comedies (despite foregrounding a young coming-out story by depicting homophobic bullying, Everything Sucks! deals with race by ignoring it entirely). Tyler James Williams, later seen on The Walking Dead, was also one of the best young comedy leads of his time.
Garth Morenghi's Darkplace
Matthew Holness and Richard Ayoade's brilliantly observed 80s horror pastiche is a cult favourite for good reason. Made for Channel 4 in 2004, it's the story of a fictional horror author and the TV series that bears his name, presented in the form of a DVD commentary. This spoof stars Holness and Ayoade alongside Matt Berry and Alice Lowe, with guest appearances from Julian Barratt, Noel Fielding, Stephen Merchant and Graham Linehan. It's a nerdy delight so strange and wonderful that it almost makes it more perfect that only one six-episode series was ever made.
My Mad Fat Diary
Rae Earl's two volumes of My Mad Fat Diary are an alternately uproarious and heart-breaking account of Earl's real-life struggles with her mental health, weight and friendships and sex as a sixth-former between 1989 and 1991.
In 2013, they were adapted into this E4 series, which expanded to three series totally sixteen episodes. The TV show takes place a little later than Earl's original period, in the mid-nineties at the height of Britpop. Starring the brilliant Sharon Rooney, alongside Jodie Comer, Nico Mirallegro, Ian Hart and more, it's full of genuinely funny characters and heart-felt emotion. Its accessible depiction of teenage mental illness won it well-deserved praise, while its 90s soundtrack provided a welcome injection of nostalgia for older viewers. 
Freaks And Geeks
This series needs no introduction. Paul Feig and Judd Apatow's 1980-set comedy-drama is simply the best high school series ever made. It's right up there with the excellent My So-Called Life. The cast of Freaks And Geeks also needs no introduction: Seth Rogen, James Franco, Linda Cardellini, Jason Segel, Martin Starr, Busy Phillips… you know these actors and chances are, you love the characters they play here.
It's the story of Lyndsay Weir's entrance into the freak subset of the high school ecosystem, while her younger brother Sam and his friends firmly occupy the geek category. It's funny and heart-breaking and well-written, offering much more than simple nostalgia. That this show was granted only one season remains a Firefly-sized injustice. 
Everything Sucks! is out on Netflix today.