Features
10 majestic clips from Harry Enfield's television programmes
Celebrate some highlights from Harry Enfield's masterful TV sketch shows...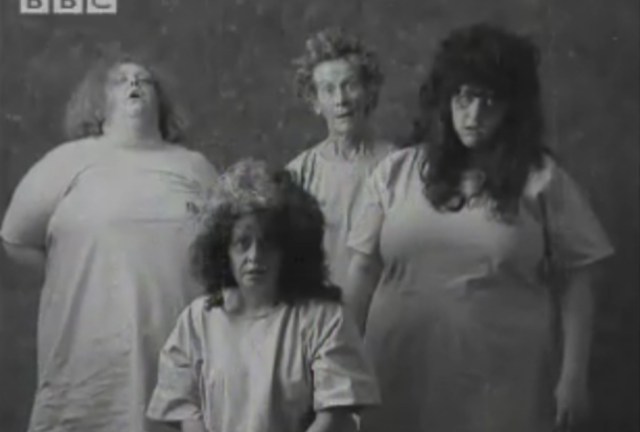 The state of sketch show comedy is something that, sadly, is easy to pour over. The likes of Little Britain and Catherine Tate increasingly rely on repeating the same gags with mildly altered scenarios time and time again, and as a result, there's a feeling that some of the inventiveness of the genre has simply gone. Even Harry Enfield and Paul Whitehouse have struggled to recapture the magic with their more recent series.
Yet it's that pair who were behind some of the best sketch comedy of the last 20 years. Whitehouse was much of the fuel behind The Fast Show, of course, but for me, the real gold was when he teamed up with Harry Enfield across four series of Harry Enfield's Television Programme and Harry Enfield & Chums. Joined by Kathy Burke, it was a vintage time, and rather than discuss the hammering of more nails into sketch comedy's coffin, I thought it best instead to celebrate some of what made it great.
Thus, as a special Friday treat, here's a collection of clips we found from the four series of Harry Enfield's sketch shows. And it's surprising just how well these have held up…
Kevin & Perry
Forget the terrible film that spun out of the Kevin & Perry characters, and instead enjoy the moment that Perry came back from Manchester…
Badfellas
The ruined-for-television version of Martin Scorsese's Goodfellas was a terrific send-up of the terrible TV versions of big movies that were rife on the telly at the time. "Kiss my knees, muddyfunster"…
Women: Know Your Limits
The black-and-white public information films the show threw up were quite inspired, with a beautiful send up of people's thoughts and opinions. But did they get any better than this one…? It's clearly a clip that inspires some level of debate – especially given the 1000+ comments that it's attracted on YouTube, but as a send up of sexism, it's both clever and inspired…
The Self-Righteous Brothers
This pair turned up fairly late in the show's run, and went on to be the basis of a Hula-Hoops ad campaign. There are several great clips featuring the pair, but the moment that Damon Hill popped up is one of our favourites. "To Frank Doberman, with respect…"
The Scousers On Blind Date
To this day, Harry Enfield's trio of Scousers are still widely quoted – "They do though don't they though" – and while we nearly picked the clip where they went to London (the Kwik Fit moment was genius), it's the point where they appeared on Blind Date that's our favourite…
The Old Gits
Brilliant. This is the sketch where the pair of Old Gits spend an entire sketch trying to kill each other.
Smashie & Nicey: Christmas Is Charity
From one of the Christmas specials is the moment where Smashie decides to sing about his charity work. It was, without doubt, the highlight of the episode…
The Son's Boyfriend
What do you get when you get an old fashioned father trying to get to grips with the fact that his son has a boyfriend? You get this…
Don't Want To Do That On Match Of The Day
My Don't Want To Do That finds an unlikely ally in the Match Of The Day studio ("I've finally met someone of a like mind."). Des Lynam's reaction at the end is just brilliant…
Julio Geordio
And finally, appreciating there are many, many more we could bring together in a potential future list, the moment when international striker Julio Geordio manages to pick up just a bit more of the lingo…
Have a good weekend…!