News
Bryan Singer MIA During X-Men: Apocalypse Shoot, Says Olivia Munn
X-Men: Apocalypse director Bryan Singer disappeared from the film's set for around ten days, according to Munn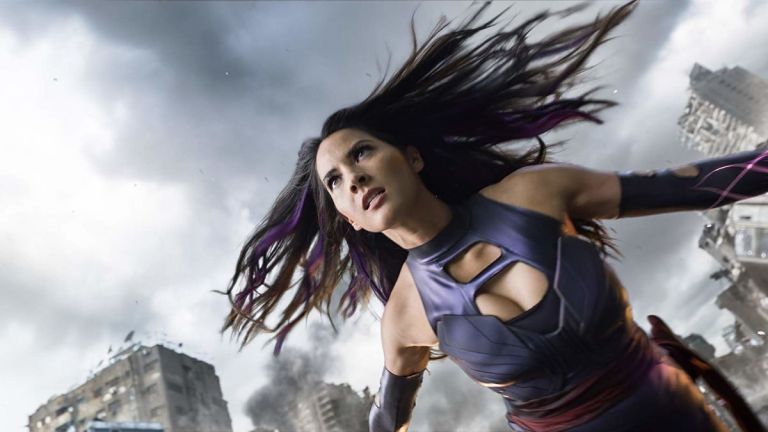 Bryan Singer left filming on X-Men: Apocalypse for more than ten days to cope with a 'thyroid issue', according to actress Olivia Munn, who has recounted her experience of working on the film.
Munn didn't hold back when recalling Singer's disappearance from the set of X-Men: Apocalypse, singling out the director's lack of presence – a persistent problem that continued during production on Bohemian Rhapsody – as a notable example of men in the industry who "keep failing up":
"It's the problem that I always had in this business, way before the #MeToo movement exposed so much," she explained to Variety. "You're in it and you see these people who keep failing up, and they're not that great and you think, 'Really?' When we shot 'X-Men,' I never shot a huge movie like that before. I didn't know what was right or wrong, but I did know that it seems strange that Bryan Singer could check out and say he had a thyroid issue.
"Instead of going to a doctor in Montreal, which is a very high-level, working city, he said he had to go to Los Angeles. And he was gone for about ten days is my recollection. And he said, 'Continue. Keep filming.' We'd be on set, I remember there's a big scene that we'd have, and we'd come back from lunch and then one of Bryan's assistants would come up and show us a cell phone with a text message on it.
"And he texted to the actors, 'Hey guys. I'm busy right now. But just go ahead and start filming without me.' And we'd be like, 'OK.' And I never thought any of it was normal, but I didn't realize that other people also thought it wasn't normal. And the other people who thought it wasn't normal would be people at high levels, people who make decisions on whether to hire this person. Come to find out it is really strange and it wasn't OK. But this person is allowed to continue to go on. Fox still gives him Bohemian Rhapsody, and then we all know what happened."
Production on Queen biopic Bohemian Rhapsody was tumultuous. Singer was reported to have abruptly flown back to the US from the London set for around ten days during work on the project. At the time, THR said that star Rami Malek had complained about Singer not being present, and that he had also displayed "unreliability and unprofessionalism." Singer was fired and replaced with Eddie the Eagle helmer Dexter Fletcher soon after.
Arguably, it took a lot to wrench Singer down from his Hollywood pedestal. The once-lauded director of The Usual Suspects has been linked to myriad sexual assault claims in his career, including on the set of his sophomore effort, Apt Pupil. Singer has denied the allegations.
Dealing with Singer's extensive departure on Apocalypse wasn't the only frustration Munn experienced when filming the big budget Fox sequel. She told GQ in mid-2019 that Singer and writer Simon Kinberg had to be schooled about her X-Men character, Psylocke, from the get-go.
"I was actually surprised that the director and the writer didn't even know that Psylocke had a twin brother. I had to talk to them about a lot of different things about Psylocke and some other parts of the world that they didn't even know," Munn said, "and that, as a fan, was very frustrating."