News
Wishbone Movie Based on the PBS Series In the Works
Wishbone is jumping from the page to the screen to the bigger screen as Universal and Mattel are developing a film based on the popular '90s PBS series.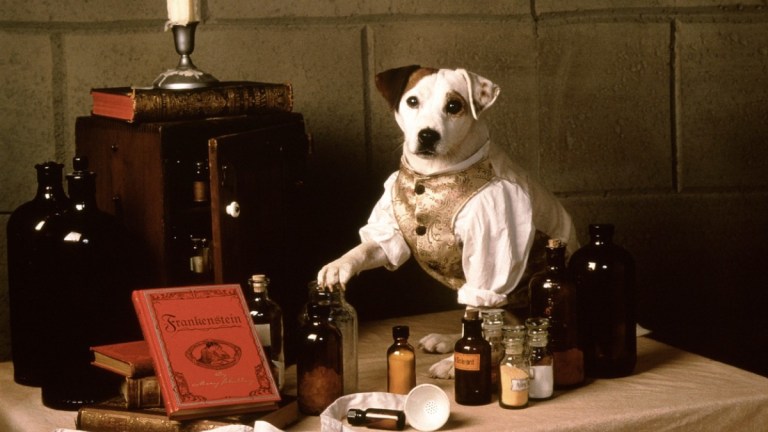 Literature's goodest boy is coming back.
Deadline reports that Universal and Mattel are developing a live-action film based on '90s PBS children's series Wishbone. Oscar-winning Green Book producer Peter Farrelly is shepherding the project. Roy Parker (whose script, This House is Not for Sale, was highlighted by the 2019 Blacklist) will write the screenplay. Robbie Brenner and Kevin McKeon will serve as executive producers on the Mattel side. Lexi Barta will oversee for Universal.
"Our deep library of iconic franchises continues to offer cinematic storytelling opportunities," Brenner said in a statement. "We're thrilled to be working with Peter Farrelly, Roy Parker, and Universal to take the beloved dog classic into a new direction with a modern reimagination of the franchise."
Wishbone aired from 1995 through 1997 for 50 episodes. The series followed titular Jack Russell terrier Wishbone as he lives a quiet, happy life with his owner Joe Talbot in Oakdale, Texas. But, like all good doggos, Wishbone yearns for more. "The little dog with a big imagination" spends the bulk of each episode daydreaming classic works of literature and ends up inserting himself into the narrative as the lead.
And that's how countless '90s kids spent their afternoons watching a Jack Russell terrier playact as Sherlock Holmes or Don Quixote. Honestly, just watch the perfect opening credits. 
It's notable that the new film will be in live-action just like the original series. While it likely would have been simpler to use animation, part of Wishbone's charm was the absurdity of its live-action premise. Five dogs played Wishbone: Slugger, Shiner, Phoebe, Bear, and the inimitable lead pup Soccer. Larry Brantley provided the voice of Wishbone that only the viewers and characters within his fantasy sequences could hear. There's no word yet on who will play the Jack Russell in the upcoming movie but surely it can be any one of Slugger, Shiner, Phoebe, Bear, or Soccer because they're all alive and healthy on a farm upstate.
Wishbone already received a feature length film for PBS in 1998 with Wishbone's Dog Days of the West. This would be the first Wishbone movie released in theaters…if theaters ever become a thing again.
Wishbone joins a crowded slate of upcoming Mattel films based on existing IP. Mattel Films currently has the following in the works: American Girl, Barbie, Barney, Hot Wheels, Magic 8 Ball, Major Matt Mason, Masters of the Universe, and View Master. Universal's upcoming tentpole features include Jurassic World: Dominion and F9. With NBCUniversal's Peacock launching today, the future Wishbone movie likely already has an eventual streaming home as well.