News
Raya and the Last Dragon Star Kelly Marie Tran Talks Moving On After Star Wars
Raya and the Last Dragon star Kelly Marie Tran has put the bad parts of her Star Wars experience behind her.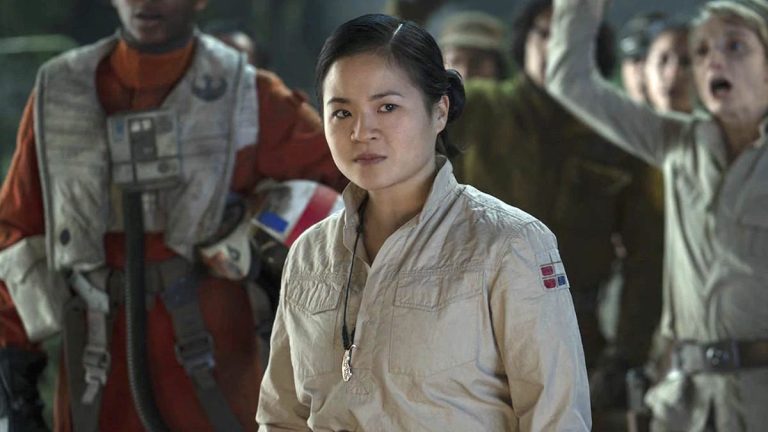 One of the darkest stains on the history of Star Wars, Disney, and fandom in general was the disgraceful treatment of Kelly Marie Tran, who played Resistance mechanic Rose Tico in 2017's The Last Jedi and 2019's The Rise of Skywalker. Starting almost immediately after she was cast and continuing through the release of The Last Jedi, Tran was the subject of hideous online abuse and harassment from a toxic subsection of alleged Star Wars "fans."
The constant attacks ultimately drove Tran off social media as members of the Star Wars cast and crew — as well as other actors and filmmakers — rallied to her side. But the damage was done: director J.J. Abrams and Disney/Lucasfilm relegated Rose to little more than a background character in The Rise of Skywalker, capping an unfortunate sequence of events that cast a pall over the entire franchise.
To be sure, the whole Star Wars experience wasn't completely bad for Tran: multitudes of fans showed their support for her and embraced the character of Rose, and the role still proved to be a breakout for the Vietnamese-American actor. In a bit of justice, she now finds herself voicing the lead role of warrior princess Raya in Disney Animation's impressive Raya and the Last Dragon, which is out this week.
Asked if the film — in which Raya struggles to unite the five lands of her world against an insidious evil with the help of the realm's last dragon — helped wash away some of the bad feelings left behind by the more noxious aspects of her Star Wars journey, Tran gives a thoughtful response.
"I don't know," she tells Den of Geek. "I mean, I feel like I'm such a different person now. I am so grateful to be part of this project. Gosh, I almost feel like Star Wars was me being in high school, and then I just left to go to college."
She adds about Star Wars, "I just don't think about it that much anymore, if that makes sense, although there's so many beautiful parts of that experience. I still just respect and adore (The Last Jedi director) Rian Johnson and (producer) Ram Bergman so much. And they're still my good friends. So yeah, I guess I can say that you're probably right: there's probably some healing that was done in just being able to work on something else that I cared just as much about."
It sounds as if Tran has in fact come a long way back from the most pernicious aspects of what happened to her on the Star Wars movies, and Disney has taken its own corrective steps by offering her not just the lead role in a major new animated project, but the first one to be based on Southeast Asian culture in the company's storied history.
We'll have more on Tran and Raya and the Last Dragon later this week.
Raya and the Last Dragon arrives in theaters and as a Premier Access offering on Disney+ this Friday (March 5).