Features
Why Modern Rom-Coms Are Making a Comeback
The genre is having a massive resurgence and it could be that Romantic Comedies are exactly what we need right now.
This article comes from Den of Geek UK.
Whenever Twitter goes berserk for something, it's always important to take note. Serving as a microcosm for Western society and a hotbed of Elon Musk satire and increasingly perplexing memes, what it regards as important typically deserves a second glance. What people currently obsess over may vary from the uber-mainstream ("Mr. Stark, I don't feel so good…") to the ultra niche (see: Bee Movie) but there's always something reflective of modern society in there that's worth checking out.
Of late, the rom-com has seen a dramatic uptick in popularity and it's difficult to avoid. As soon as BuzzFeed notices a few accounts going wild for a film, it's a domino effect, and it's affected a minority of films that have all been rom-coms. But where precisely has this renewed thirst for a good old-fashioned rom-com come from? How and why did audiences suddenly deem the rom-com a dying genre? And are these new rom-coms actually any good?
The rom-com renaissance has been something of a slow burn. Aside from Amy Schumer vehicle Trainwreck and the overdue delivery of Bridget Jones's Baby, there's been little in the way of rom-coms – let alone good ones – to sink our teeth into. Perhaps it's due to the decline of the movie star, evidenced by poor returns for stars like Jennifer Lawrence (with Mother!, Red Sparrow, and Passengers all failing to launch) and the fact there's less versatility in the stars we currently have. It's difficult to imagine Dwayne "The Rock" Johnson in anything with less than a $100 million budget, let alone a romantic comedy. Gone are the days where Meg Ryan, Jennifer Lopez, and Cameron Diaz dominated the box office.
That hunger faded and, in its place, emerged our blockbuster fetish. Now, there's nothing wrong with superhero movies – they're fantastic and we've really been treated with features like Black Panther lately – but they're cornering the entire market. This isn't an opportunity to dog-pile on the genre – God knows there are enough ill-informed think pieces out there – but it's certainly taking up most of the oxygen at the box office.
Lindsay Bahr, a movie critic who writes for the Associated Press, put it best: "So many people I've talked to over the past few years, including Nancy Meyers, have said that the powers that be in Hollywood love romantic comedies but 'can't make them right now'." It's a crying shame that superhero juggernauts are muscling out lower key films like rom-coms, as excellent as that genre is right now.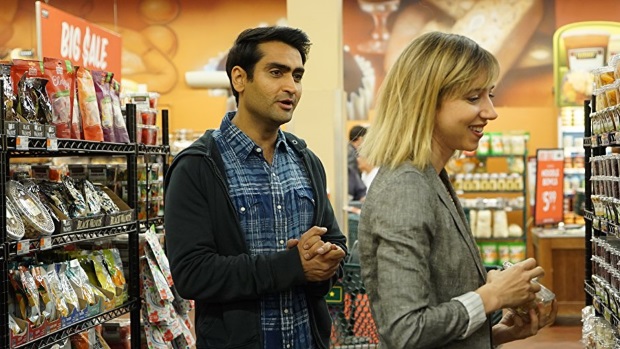 The first big hit of this new age of romantic comedies was The Big Sick, directed by Michael Showalter and written by Emily V. Gordon and Kumail Nanjiani. The couple's refreshingly modern take on romance, about the cultural differences between a white woman and a Muslim Pakistani man, was the kind of new take the genre needed. It received huge acclaim and set Gordon and Nanjiani up for an Oscar nomination thanks to critics and audiences' warm reception.
It might strike as odd, but A Christmas Prince set a standard for extracting as much meme potential out of a silly romantic comedy as possible. The amount of gilded cheese on display drew in enough viewers and requisite Twitter threads and inspired the official Netflix account to mock a handful of viewers for obsessively watching the Yuletide film. You know we're fully through the looking glass when a studio is mocking the public for literally watching the film they produced.
While A Christmas Prince's subject matter certainly skewed young, Netflix embarked on their early attempts to reel in the junior market with teen rom-coms. The rise in popularity of arguably terrible series like 13 Reasons Why and Insatiable has shown there's an audience for films, like the streaming service's series, that are fine-tuned to be addictive and crowd-pleasing yet challenging enough to sate even the simplest viewer. That is, of course, if you ignore their horrible messages about mental health and body image.
If Netflix are aiming for John Hughes-tinged teen romantic comedies then The Kissing Booth is its Sixteen Candles, a film heralded at the time as another bullseye for genre master Hughes but one that, with hindsight, so enthusiastically endorses date rape, it's difficult to understand how no one objected at the time.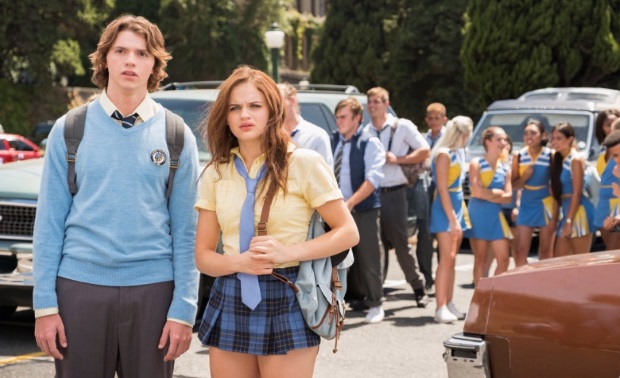 The Kissing Booth isn't quite as bad an offender but its brand of terrible 00s hairstyles, a surfeit of vanilla raunch, and the fact the protagonist, Elle (played by Joey King, a great actress in vital need of a better agent) is told after having her bum pinched that "wearing a skirt like that is asking for it" is less than terrific. For context here, Elle rips her school uniform trousers minutes before leaving one morning and has to resort to a tiny skirt that is essentially an excuse to show as much of 18-year-old King as possible.
Still, The Kissing Booth went down a storm with Twitter, and it's still a trending topic months later. The debt it owes to Hughes clearly helped, from the brazen casting of Molly Ringwald in a maternal role (first Riverdale, now this) to the use of "Don't You (Forget About Me)" by Simple Minds and it more than did its job going viral. Joey King's online presence exploded; she went from 600K Instagram followers to 7.8m, while male lead and former unknown Jacob Elordi saw his Instagram reach stretch from 15K to 6.2m. Quite remarkably, one in three Netflix viewers have watched and re-watched The Kissing Booth. Its 13% Rotten Tomatoes score be damned.
The moral you might take away from The Kissing Booth might be that children these days have no taste but viewing the film objectively, you can see why it drew in so many. It's a violently sunny look at teen romance, with a set of leads whose good looks hit a relatable sweet spot for young people that a series like Riverdale, with its sinisterly attractive cast, could never understand. Sure, there's hardly a person of color or a queer person in sight but it's bland, competently produced fare that you inhale in 100 minutes.
But the latest is Crazy Rich Asians, a film you need to see the first moment you can. Interestingly enough, it's probably the most traditional rom-com on this list but while it keeps the bare bones structure of the rom-com, the meat on said bones is a complete overhaul. While a thousand Jennifer Aniston/Katherine Heigl/delete as appropriate films might try to spice things up by setting its generic japes in the Bahamas or Hawaii, Crazy Rich Asians is exotically homegrown already. Taking an entire untapped culture in Hollywood and inserting it into a successful format is a long overdue stroke of genius. None of the twists in Crazy Rich Asians ever feel dumb or contrived because it's a conflict that originates from this hitherto unseen society, and the leads have a unique dynamic that provides excellent chemistry. Crazy Rich Asians deserves every inch of its success, and the fact it's bested Ready Player One and The Meg to be Warner Bros.' biggest film of the year already is blissful to see.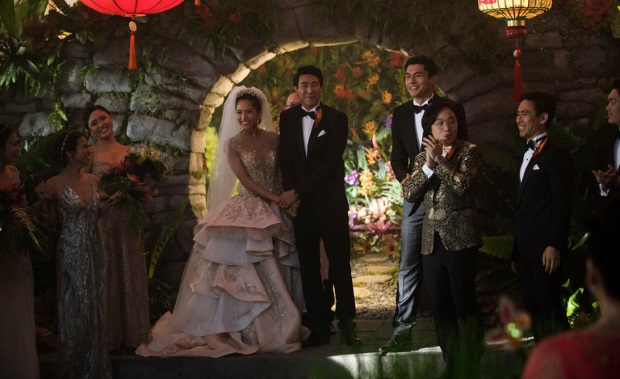 People probably want to see rom-coms because we've all been starved of a good time lately. Politics on both sides of the Atlantic is a mare's nest right now and I'm sure we can all feel the toll it's taking on our mental health. Avengers: Infinity War might give us lovely moments like "I am Steve Rogers" but we still need to see Thanos snap his fingers at the end. When a movie like To All the Boys I've Loved Before comes along, sweet and genuine and sans comedy sexual assault, it's difficult not to be swept up in its dreamy high school romance where no one turns to ash.
There's a key marker here of a rom-com's quality – those that have met critical acclaim as well as a positive audience reception use a diverse cast to their advantage. Love, Simon showed a gay boy's romantic awakening, half of Set It Up's core quartet were people of color, To All The Boys I've Loved Before starred an Asian-American girl and The Big Sick handled interracial romance. People like it when rom-coms tap into the rich vein of diverse stories that aren't being told and looking at the most successful rom-coms of the last few years, it's a strategy that's paying off.
The bottom line here is that the Internet loves a rom-com regardless of its quality because we need to see more attractive people experiencing great things in their lives. A month ago, few people would have been able to identify Noah Centineo but now the actor is a household name on Twitter and since everyone is too poor to actually own a household, that means a lot. His character in To All The Boys I've Loved Before, Peter Kavinsky, is one of the most successful examples of the male love interest in that he's a legitimately nice guy and not a Nice Guy. Kavinsky and Centineo have set a new standard for men in rom-coms and it's no surprise that the actor appeared only a few weeks later as the love interest to Shannon Purser's lead in Sierra Burgess Is A Loser.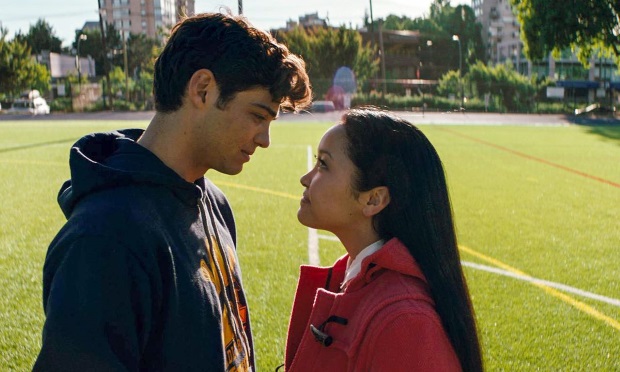 On the subject of Sierra Burgess Is A Loser, it's been rightly condemned since its release for its terrible messages. Despite some appreciable lip service to body positivity, Burgess spends 80% of the run-time lying to everyone she cares about, mocking deaf people, trans people, lesbians, kissing boys non-consensually, and hacking into her friend's off-brand Instagram account. I'm not entirely sure what it is about modern romantic comedies – particularly ones geared towards teenagers – that attracts so many tone-deaf narratives but it's a strangely persistent trend. Not even the obligatory '80s stars as parents' quota (here it's Ferris Bueller's Day Off's Alan Ruck and Back To The Future star Lea Thompson) can make up for it.
If there's something to be gleaned from this, it's that even if a rom-com is objectively terrible, the Internet will still be fixated by it. But the films that truly leave their mark on pop culture are the rom-coms that actually put in the effort, that are well thought through, well-casted and good enough to transcend the genre and entertain the average filmgoer. There's a reason people are still talking about The Big Sick and To All The Boys I've Loved Before and Crazy Rich Asians.
Netflix is the common denominator in all of this, producing the majority of the aforesaid films, and it's because the studio has its finger on the button. People want to see more of Shannon Purser and Noah Centineo and pretty young people having flings and while that might involve a lot of problematic baggage, it's escapism we sorely need at the moment. When rom-coms tackle interesting, diverse stories then it's a recipe for success, because there's so much more you can do with this genre and Hollywood is finally taking note.