News
Elijah Wood Wants in the MCU But Who Would He Play?
The Lord of the Rings star is game to join another big franchise like the Marvel Cinematic Universe and there is no shortage of characters he could play.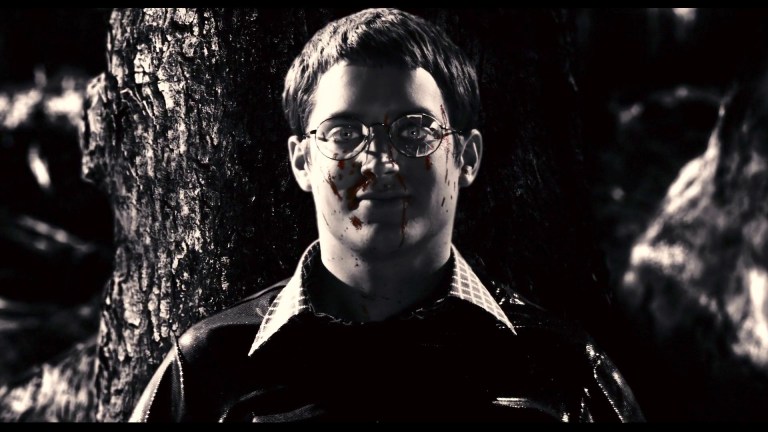 Elijah Wood knows a thing or two about big movie franchises. The actor has enjoyed a lengthy, illustrious career but will likely forever be known for portraying lead hobbit Frodo Baggins in Peter Jackson's Lord of the Rings trilogy.
So, as you might imagine, when Wood stopped by Entertainment Tonight to discuss his latest film, Ted Bundy story No Man of God, the saga of Middle-Earth came up. What's more interesting, however, is that Wood was also up for discussing other big franchises he is interested in, including Star Wars, in which he has already provided his voice to the character of Jace Rucklin in Star Wars Resistance.
"I think that's just inherently fun," Wood said. "I haven't had a chance to play in a giant sandbox in a while…Star Wars gets precedent because I'm a huge Star Wars fan. So more of that, certainly in the live-action sphere, would be awesome."
While Resistance got Wood's foot back in the door for big franchises, he noted that he has his eye on another pop culture monolith.
"But working on a Marvel film, I mean, there's obviously a whole conversation that happens certainly in film Twitter about sort of the cinematic relevance of Marvel," Wood said. "Whether you like superhero movies or not, they are inherently fun. And those movies are extremely well made. I think getting to play again in that universe's sandbox would be a blast. It'd be totally awesome, because it's at such an insane scale."
There you have it: none other than Elijah Wood has declared that, cinema or no, Marvel's films are well-made. This begs the question, of course, if Elijah Wood found his way into the Marvel Cinematic Universe, which character would he play?
There are plenty of beloved Marvel comic characters that have yet to make their debut in the Marvel Cinematic Universe. The most prominent examples are the hundreds of potential X-Men members following Disney's acquisition of Fox. Also on the docket are the Fantastic Four, who have a release date for their first MCU outing but no announced cast yet. Beyond those two obvious groups, there are plenty of other non-mutant Marvel characters who have been patiently waiting their movie turn like Namor, Adam Warlock, Nova, and Beta Ray Bill.
Those who recall the first Sin City film, however, know that Elijah Wood's real place in superhero stories is that of a villain. With that in mind, let us officially recommend Elijah Wood: Juggernaut.
Who do you think Elijah Wood would play in the MCU? Let us know in the comments below!