Features
Who Is Peacemaker's Chukwudi Iwuji Playing In Guardians Of The Galaxy Vol. 3?
A standout Peacemaker cast member has landed a major mystery role in James Gunn's Guardians of the Galaxy Vol. 3.
This article contains Peacemaker spoilers.
One of the strengths of James Gunn's delightful HBO Max series Peacemaker has been its cast, and one of the breakout actors on the show has been Chukwudi Iwuji, who's portrayed the original character Clemson Murn, leader of the black ops Project Butterfly team and, as it turns out, an alien butterfly himself. Iwuji is a veteran actor who has worked primarily on the British stage, with a number of forays into TV and film, but Peacemaker is perhaps his most high-profile mainstream project to date.
Until his next one, that is. Coming off his work on Peacemaker (which came to an end in Episode 7 with Murn's death at the hands of his fellow butterflies), Iwuji was cast by Gunn for Guardians of the Galaxy Vol. 3, which is currently filming. In typical Marvel Studios fashion, however, the name of Iwuji's character has not been revealed.
But Gunn and Iwuji have certainly dropped some major teasers themselves. Posting a photo of the cast on Twitter that included the actor, he wrote, "Chuk has indeed joined the cast. After working with him on #Peacemaker I wasn't about to let go of one of the best actors I've ever worked with — so I gave him the role most every big name actor in Hollywood wanted."
Meanwhile, Iwuji described his character to The Hollywood Reporter as "extremely powerful," adding, "He's certainly one of, if not the most, complex characters we've seen in the freaking Marvel universe. So he's deeply complex and deeply powerful, and I hope intriguing. I hope I bring that to it."
So who could Iwuji be playing? Fans on social media certainly have their thoughts and we can make a few guesses based on what little we know about the plot of Guardians 3. Let's take a look: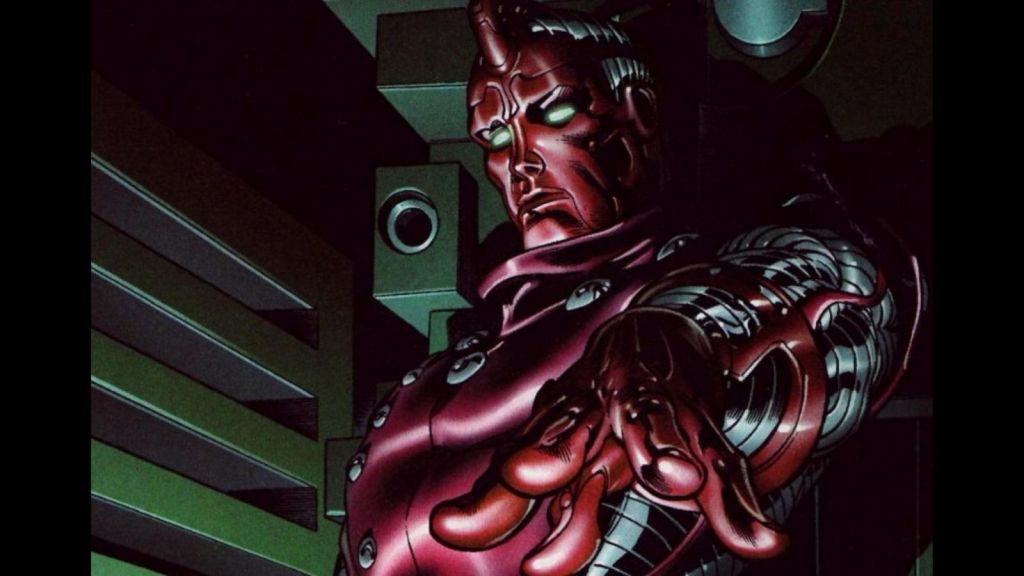 The High Evolutionary
This longtime Marvel villain, real name Herbert Wyndham, seems to be the favorite at the moment due to his connections with superbeing Adam Warlock (who will make his debut in Guardians 3 as well, played by Will Poulter) and because, according to Gunn, the film delves into the back story of Rocket Raccoon — who was possibly created by the High Evolutionary.
Wyndham is obsessed with the evolution of the human race and spends his time experimenting on various life forms (human and animal) to advance his theories. He also evolves himself to the point where he gives himself superhuman powers. He actually transferred the mind of Ultron into the body of Adam Warlock in the Annihilation: Conquest story arc, although we suspect he may mess with Warlock (and the Guardians) in different ways if he shows up in Guardians 3 — which seems the most likely prospect to us.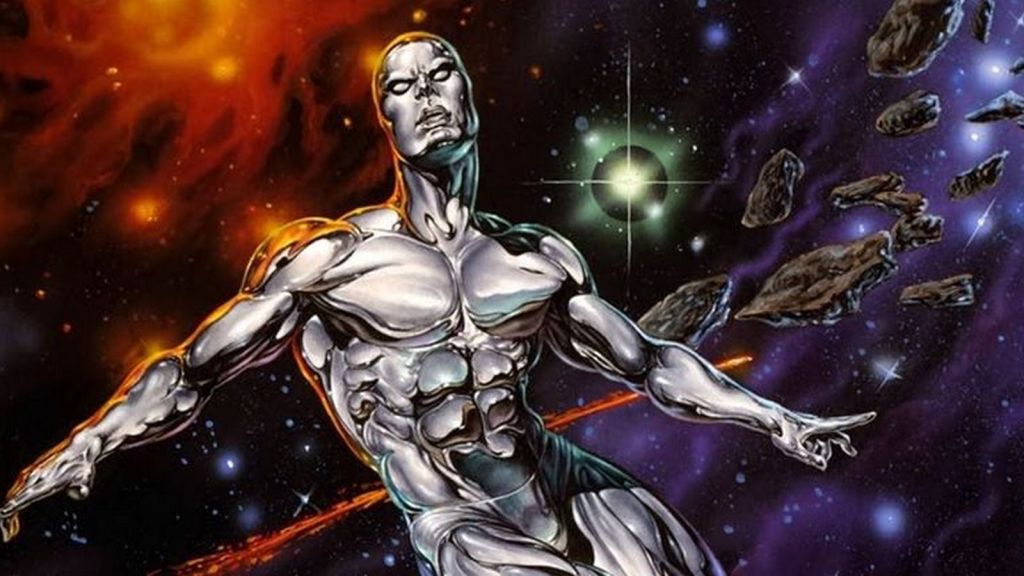 The Silver Surfer
Speculation that Iwuji may be playing Norrin Radd is based off this one comment from Gunn: "I gave him the role most every big name actor in Hollywood wanted." While many well-known actors no doubt read comics, not every one of them is going to know who, say, the High Evolutionary is — but everyone recognizes the iconic image of the Silver Surfer.
The herald of Galactus has appeared on the big screen only once, in 2007's non-MCU Fantastic Four: Rise of the Silver Surfer (voiced by Laurence Fishburne and played in motion capture by Doug Jones), but his return has been highly anticipated ever since Marvel got the character back in the Disney/Fox merger. With Marvel's Fantastic Four movie slated for either late 2023 or early 2024, an appearance by Radd in Guardians 3 could be a good re-introduction of the character and pave the way for, of course, Galactus. The Surfer is certainly "complex" and "powerful," as per Iwuji's description.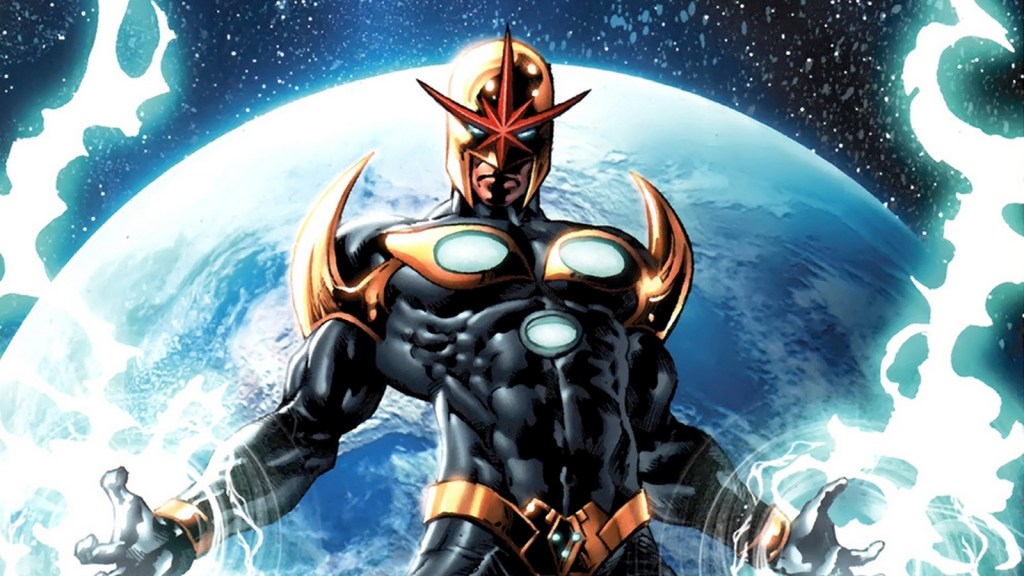 Nova
The arrival of Nova has also been long anticipated in the Marvel Cinematic Universe, with Marvel head Kevin Feige telling Comicbook.com in 2018 that the character had "immediate potential" to show up in the MCU. Nova is intricately connected to the Guardians' corner of the MCU, in fact, and even showed up in early drafts of the script for the first Guardians of the Galaxy film, so his debut seems inevitable.
Although there have been two characters to use the actual name Nova, we imagine that Marvel would have Iwuji play Richard Rider, the original version who becomes the leader of the intergalactic Nova Corps force after gaining his powers from Corps member Rhomann Dey. We've already met a version of Dey (played by John C. Reilly in the first film), the Corps and their headquarters on Xandar were also established, and last we heard, Xandar was leveled by Thanos in Avengers: Infinity War — which would make it a good time to introduce the last surviving member of the Corps.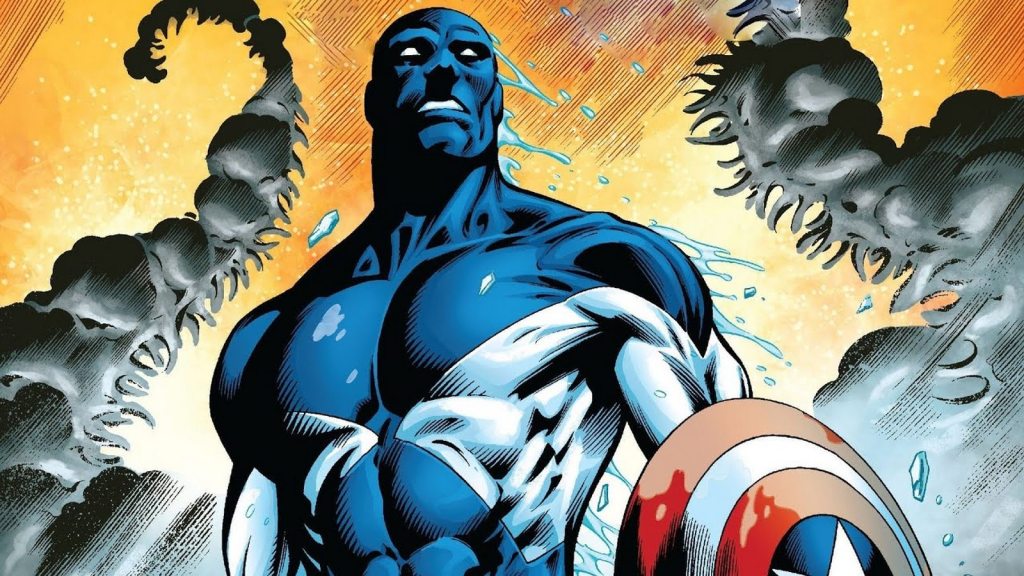 Major Victory
This possibility has gained some traction online because Major Victory, a.k.a. Vance Astro/Vance Astrovik, was a founding member of the Guardians of the Galaxy back when the original team debuted in the comics in 1969. Astro was not among the original Guardians who cameoed in Guardians of the Galaxy Vol. 2 (played by Sylvester Stallone, Michelle Yeoh, Michael Rosenbaum, and Ving Rhames), so it's always possible that Gunn could introduce him here.
Aside from Stallone, we haven't heard much of whether any of the rest of the original Guardians will in fact return for Vol. 3, and the psychokinetic Astro doesn't feel like a character that Gunn would bring into the fold this late in the game. Plus the relatively obscure Astro doesn't exactly sound like the role that "every big name actor" in Hollywood would be seeking out.
Beta Ray Bill
A longtime ally of Thor and one of the few beings confirmed capable of wielding Mjolnir aside from the God of Thunder himself, it seems to us that the upcoming Thor: Love and Thunder would be a more likely venue via which to bring this fan-favorite character into the MCU. But Bill is an alien, after all, and it's certainly not beyond the realm of possibility that the Guardians and he could cross paths in the cosmos, although as far as we can tell they've had little to no interaction in the comics.
Debuting in 1983, Bill is from the Korbinite race, whose surviving members wander the universe in their remaining sentient spaceship after their home galaxy is destroyed. Essentially resembling a humanoid horse, Bill is both genetically and technologically enhanced, making him a cyborg being with immense strength, speed and fighting abilities. Even if he doesn't show up in Guardians 3 or Thor 4, we certainly hope he makes his way into the MCU soon.
Who do you think Iwuji is playing?
Guardians of the Galaxy Vol. 3 is due for release on May 5, 2023.