News
What is the Song in the Dune Trailer?
The first trailer for Denis Villeneuve's Dune remake features a new interpretation of a classic rock song.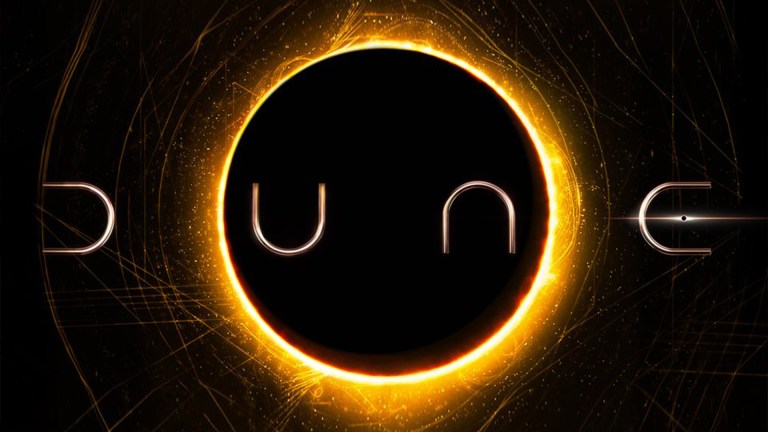 There's no shortage of amazing stuff in the first trailer for Denis Villeneuve's Dune, the much anticipated new adaptation of Frank Herbert's classic sci-fi novel. While the film has been brought to the screen once before, in the hands of David Lynch (who infamously took his name off it in favor of the pseudonymous Alan Smithee), the beloved book has never been given a truly faithful adaptation.
From the looks of that trailer, that's going to change in Villenueve's capable hands. Here's that trailer in case you haven't seen it yet…
Now, about that mysterious chanting that then reveals itself as a song…
What you're hearing is a brand new Hans Zimmer arrangement of Pink Floyd's "Eclipse" which is the final song on their famed Dark Side of the Moon album. "Eclipse" is almost never heard without its partner song, "Brain Damage" as the two are a perfect thematic pair on the record and in performance, as much of the legendary Pink Floyd album flows seamlessly from one song to the next.
Here are the full lyrics to the song (written by Roger Waters), which in the context of this trailer takes on an ominous, religious context, almost like the "Litany Against Fear" that Paul speaks throughout the trailer (that's Dune's famed "I must not fear, fear is the mind killer," etc).
"All that you touch
And all that you see
All that you taste
All you feel
And all that you love
And all that you hate
All you distrust
All you save
And all that you give
And all that you deal
And all that you buy
Beg, borrow or steal
And all you create
And all you destroy
And all that you do
And all that you say
And all that you eat
And everyone you meet (everyone you meet)
And all that you slight
And everyone you fight
And all that is now
And all that is gone
And all that's to come
And everything under the sun is in tune
But the sun is eclipsed by the moon"
Using the song "Eclipse" in the Dune trailer is a not only thematically appropriate (the film's logo also appears to depict an eclipse, and the planet Arrakis, the titular desert planet, is orbited by two moons, which makes solar eclipses far more likely), but it's also a nod to a previous version of the project that never got off the ground, as famed director Alejandro Jodorowsky once had hoped that Pink Floyd would score his version of the film, which was sadly never made.
Denis Villeneuve's Dune, however, will arrive on Dec. 18. Hopefully.