News
Vanilla Ice Biopic with Dave Franco is a Go
Yo, Vanilla Ice is about to be played by Dave Franco. Love it or leave it!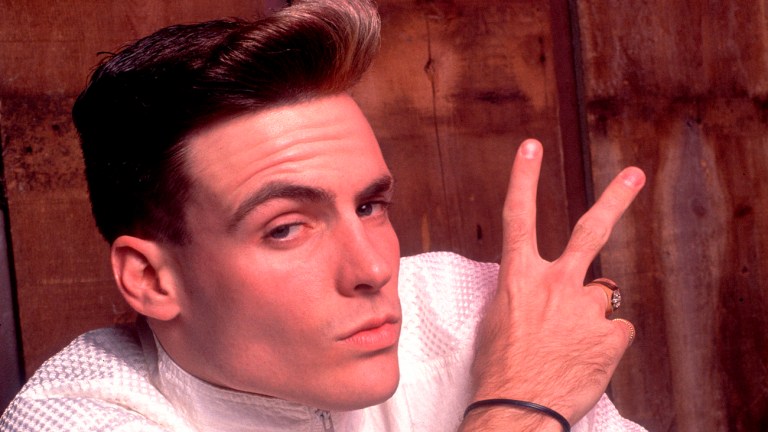 Collaborate and listen, because Ice is back with a brand new invention. And that invention is a biopic where Dave Franco slips into Vanilla Ice's borrowed hammer pants. The news, which came late Wednesday, confirmed Franco will play the infamous rapper in To the Extreme.
Franco confirmed the news himself to Insider while also revealing the film is being imagined as a Disaster Artist and Ed Wood-like biopic about musician Robert Matthew Van Winkle's life. That earlier 2017 film, which co-starred Franco, was written and directed by his brother James Franco, who also led the movie by playing Tommy Wiseau, the legendarily awful filmmaker behind cult classic train wreck, The Room.
Franco opened up about the project to Insider when he said, "We have been in development for a while but we are inching closer and closer to preproduction." He went on to compare it to The Disaster Artist by adding, ""With that movie, people expected us to make a broad comedy where we make fun of Tommy Wiseau, but the more real we played it, the funnier and heartfelt it was — that's the tone we want for this one as well."
The project, which Franco has been rumored to have been attached to in the past, is built around a screenplay by Chris Goodwin and Phillip Van, whose script appeared on the 2018 Black List of most popular unproduced screenplays. Titled after the name of Ice's 1990 album of the same name, To the Extreme is expected to track the man who would become Vanilla Ice in his unlikely rise from South Dallas high school dropout to young car salesman, and then hip-hop superstar thanks to his hit "Ice, Ice, Baby." Some might even say that notorious track was written while under pressure.
Despite his early success, Ice suffered from the image of being a pop culture punchline to some, and an appropriator of Black culture to others. And even with early success, he quickly made questionable decisions that only hurt his career, like starring in the 1991 semi-biographical flop Cool as Ice. (Though there ain't nothing wrong with "Go Ninja, Go Ninja, Go!" in Teenage Mutant Ninja Turtles II.)
Drug abuse, a suicide attempt, and lawsuits for copyright infringement by David Bowie and Queen all provide a fertile soil from which To the Extreme can extract sordid drama and/or bizarre comedy. And Franco has certainly been on a roll as of late after starring in Neighbors, The Disaster Artist, and cult classic The Little Hours. Still, I just hope they can get the rights to those Jim Henson Turtles costumes for what could be a delightful movie-within-a-movie scene.