News
Uncharted: Antonio Banderas Cast in Video Game Movie
Antonio Banders will join the long-gestating movie adaptation of Uncharted, the PlayStation video game classic.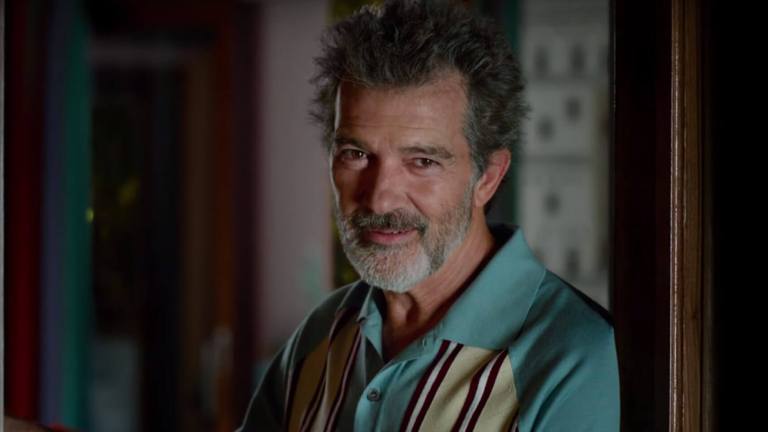 It looks like it is finally happening. After years of anticipation, false starts, and directorial comings and goings, Sony Interactive Entertainment's Uncharted movie is expected to begin shooting later this spring. And it now has the casting news to prove it. It was announced via Variety on Monday that Antonio Banderas is joining the cast of Uncharted, which stars Tom Holland as the irrepressible Nathan Drake.
The news, which also reconfirms that director Ruben Fleischer (Venom) has taken over the directorial reins, is a boon for the film given that Banderas is fresh off his first Oscar nomination for last year's Pain and Glory. Additionally, Banderas is at the point of his career where he has successfully transitioned into being as much a respected character actor as a leading man, which appears to bring him to his first video game adaptation.
It is unclear who Banderas will be playing in Uncharted, however, we might wager it'd be a more villainous role. After all, the two lead characters of the film, Nathan Drake and Victor "Sully" Sullivan, have already been cast with Mark Wahlberg portraying the sidekick role—somehow we imagine a little bit less jovially than as depicted in the games. As an interesting turn of fate, this film has been in development so long that there was once a time when Wahlberg himself was considered for the role of Drake.
Banderas is also joined by the new castings of Sophia Ali and Tati Gabrielle. Ali is best known for appearing in Blumhouse's Truth or Dare and has also appeared on television's Grey's Anatomy and The Wilds. Gabrielle is, meanwhile, best known for playing Prudence Night on Netflix's The Chilling Adventures of Sabrina.
It has not been reported who either of them are portraying in the upcoming film, albeit we wouldn't be shocked if Ali were cast as Chloe Frazer, who is as adept an adventurer as Nathan, and the star of her own video game, Uncharted: The Lost Legacy.
The film, which is still slated for a March 2021 release, adapts the lucrative franchise that sees video game adventurer Nathan Drake as a kind of modern-day Indiana Jones. Over the years, Drake's discovered lost cities, avoided falling avalanches, and even battled sasquatches in jungles, making him a favorite among gamers. Nathan has also long been a priority to turn into a movie franchise for Sony Pictures. We doubt that's changed after Paramount had a surprisingly robust success in adapting Sega's Sonic the Hedgehog to the big screen just last month.
Indeed, the hiring of Ruben Fleischer—who takes over from departing director Travis Knight (Bumblebee)—is further proof of the Venom director's standing at Sony. Previously known as a comedy director, he got his start in a comedy-action hybrid with the original Zombieland in 2009. He would go on to helm a number of other projects but returned to action (and comedy?) at Sony with 2018's Venom, which earned $856 million at the global box office. He followed that success up by getting Sony to help him rescue Zombieland: Double Tap out of development hell, which was released a full 10 years after the original in 2019. Fleischer moving on to Uncharted indicates Sony is all-in with him on globe-trotting fun.