News
Transformers Developing Two New Movies for Franchise Revamp
Paramount plans to reinvent the Transformers films with two new entries by James Vanderbilt and Joby Harold respectively.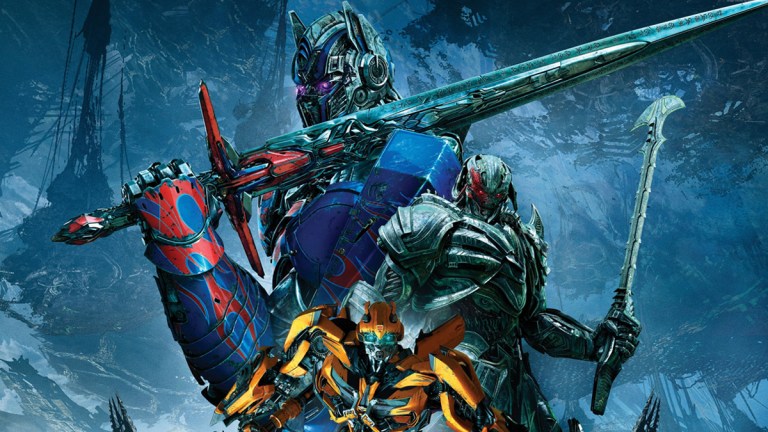 Transformers has been an obvious boon to Paramount Pictures, which launched its films based on the popular Hasbro Toys franchise back in 2007, since tallying six entries totaling $4.84 billion worldwide. However, the franchise is on the cusp of a necessary evolution to the tastes and sensibilities of today's audiences; something that the studio will attempt to accomplish with two new films.
Paramount is now in active development with two separate Transformers film scripts, one by James Vanderbilt, the other by Joby Harold, as Variety reports. While no details were provided on the new scripts, the perceived objective here is to revamp the film franchise into something that's both budgetarily prudent and more pathos-packed; something that the most recent film, 2018 character-centric spinoff Bumblebee, accomplished with the lowest budget in franchise history at $135 million, yielding a respectable $468.1 million worldwide – not that much lower than the $605 million made for 2017's Transformers: The Last Knight, but accomplished with nearly half that film's $217 million budget.
Further Reading: The 7 Greatest Comic Series Based on Toy Lines
Indeed, the new Transformers films are expected to follow the model established by Bumblebee, which was a bellwether offering, arriving under the direction of new blood in Travis Knight (Kubo and the Two Strings), who worked off a script by Christina Hodson (Birds of Prey). The film, which takes place in 1987 (a heyday era of the franchise's classic toys and cartoons), brought a more focused and heartfelt narrative than the giant automaton-teeming previous films that preceded it. While financially lucrative, those films are still best remembered as director Michael Bay's explosive onscreen orgies of CGI-wrought world-wrecking robots wreaking wanton havoc on a product-placement-laden land. However, with clear franchise fatigue having affected The Last Knight, the last of Bay's films, a change in strategy has been a clear necessity for the past few years now.
Writer James Vanderbilt – known for films such as Independence Day: Resurgence, The Amazing Spider-Man 1 & 2, White House Down, Zodiac and crucial Dwayne Johnson buddy comedy The Rundown – is a prolific screenwriter who steps into his new Robots in Disguise digs while also working on Robert Ludlum adaptation thriller The Janson Directive, to which Bumblebee co-star John Cena is attached to headline. By contrast, the other tapped writer, Joby Harold, was a longtime producer and recently returned to screenwriting, starting with director Guy Ritchie's 2017 film, King Arthur: Legend of the Sword, and co-wrote director Zack Snyder's upcoming return to the zombie genre in Netflix film Army of the Dead. Paramount is reportedly in the midst of a rapid search for directors to work off their scripts.
We'll certainly keep you updated on the metamorphosis of Paramount's Transformers film franchise as the news arrives!
Joseph Baxter is a contributor for Den of Geek and Syfy Wire. You can find his work here. Follow him on Twitter @josbaxter.