News
Thor: Love and Thunder First Reactions Pour In
After Thor: Love and Thunder's premiere, we collect the thoughts of those lucky enough to get a first look at Marvel Studios' latest blockbuster.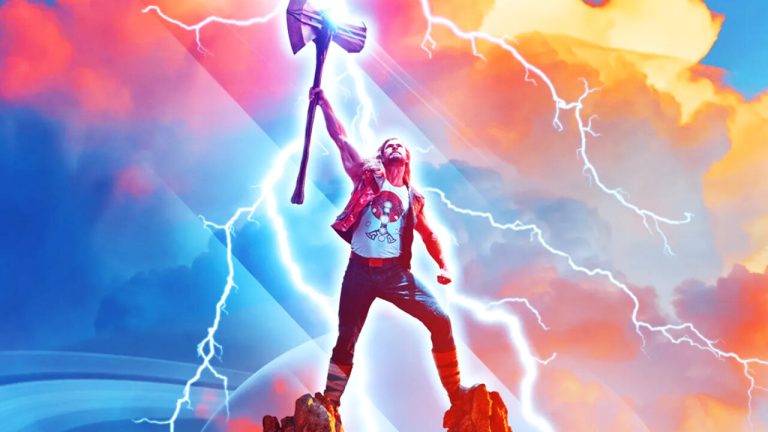 We're just two weeks away from the release of Marvel's latest MCU installment, but Thor: Love and Thunder has now had its premiere in Los Angeles, so we get to read all the first reactions from those who were invited to attend! As always, we absorb these reactions with a hefty fistful of salt, but anticipation and goodwill for this movie has been high ever since it was first announced. Returning director Taika Waititi essentially reinvented the Thor franchise with his 2017 Marvel outing Thor: Ragnarok by capitalising on the more comedic side of the central character and, as a result, Chris Hemsworth is currently the only MCU star to lead four solo movies.
In Thor: Love and Thunder Hemsworth reprises his iconic role, but as a God of Thunder who is now looking to finally find some peace after losing so much that was dear to him during the events of Thor: Ragnarok, Avengers: Infinity War, and Avengers: Endgame. Shipping off for some cosmic adventures with the Guardians of the Galaxy, things get complicated when galactic killer Gorr the God Butcher (Christian Bale) sets about his mission to make all gods extinct. As Thor is still a god, that's, y'know, bad news for him! But if an inevitable confrontation with Gorr wasn't enough to unsettle Thor, old flame Jane Foster (Natalie Portman) re-emerges as The Mighty Thor, wielding a reconstructed version of Thor's hammer, Mjolnir. It looks like we'll finally find out why Thor and Jane originally broke up, and whether there are any lingering feelings between the pair.
Making his MCU debut in this one is Russell Crowe as Zeus, as the movie will introduce us to the Olympian side of Marvel Comics. The acting troupe who portrayed Thor, Loki, and Odin in Thor: Ragnarok will return, too. Matt Damon, Sam Neill, and Luke Hemsworth all have cameos as the Asgardian actors playing Loki, Odin, and Thor, and this time none other than Melissa McCarthy will be joining them as "Hela".
First reactions to the film are bubbling with all the usual joy at seeing a new Marvel movie, with some saying it might be the studio's "very best", and that it is "beautiful" but also "violent and disturbing". Most of the performances in the film are also praised, with Portman and Tessa Thompson's Valkyrie singled out. For those who have wondered whether Christian Bale might be a villain for the ages, some have described Gorr as "chilling" and "top tier". We'll be able to find out for ourselves when Thor: Love and Thunder is released next month.
In the meantime, you can browse a collection of first reactions to the movie below…
Thor: Love and Thunder is directed by Taika Waititi, and stars Chris Hemsworth, Christian Bale, Tessa Thompson, Russell Crowe, Waititi himself, Chris Pratt, Pom Klementieff, Dave Bautista, Karen Gillan, Vin Diesel, Bradley Cooper, Sean Gunn, and Natalie Portman. It will be released on July 8.