News
The Wrath of Khan Producer Hints at New Potential Star Trek Movie
The producer of The Wrath of Khan wants to go where no Trek has gone before with a new Star Trek movie.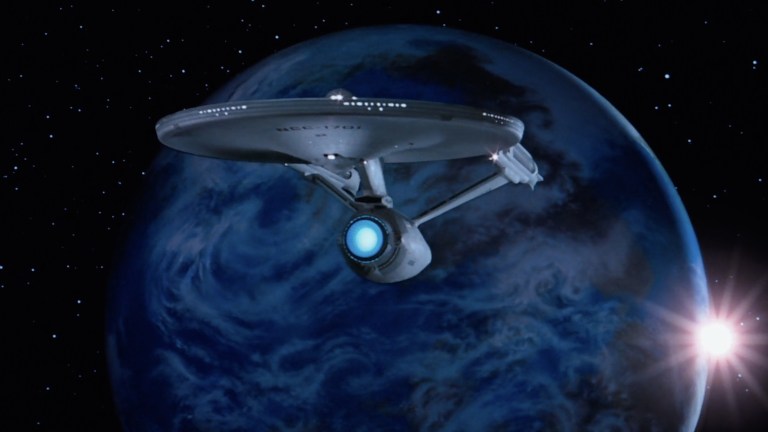 Den of Geek recently had the opportunity to speak at length with Robert Sallin, producer of Star Trek II: The Wrath of Khan (1982). The film is Sallin's sole feature film production credit, but it's a huge one, as the picture — which pitted Captain Kirk and the crew of the Enterprise against their old nemesis Khan and ended with the death of Mr. Spock — is still held as the gold standard of Star Trek movies.
Hired by executive producer Harve Bennett — who in turn was recruited by Paramount to save the franchise after 1979's Star Trek: The Motion Picture became a bloated, budget-busting mess — Sallin is perhaps less well known in the firmament of Trek creatives, but it's been said that his professionalism, competence and steady hand helped right the ship and set the Enterprise back on a profitable course with a movie much closer in spirit to the original series.
Sallin has stayed out of the public eye for years and kept his distance from Trek as well, but towards the end of our interview, he exclusively revealed that he's recently gotten back into developing various projects and that one of them is, surprisingly, a Star Trek film.
"I don't have it completely written, but I have a lot of it written," says Sallin. "I have a concept for another Star Trek feature that I've had discussions with Paramount about — at least on the phone. This one I guarantee you is unlike anything that has been done in Star Trek, and it will be part of the canon, but they (the studio) don't want to talk about it until they see what Noah Hawley does."
The last we heard, Legion and Fargo showrunner Noah Hawley had been approached by the studio to write and direct the fourth Trek adventure set in the Kelvin Universe, following 2016's well-regarded but financially disappointing Star Trek Beyond, although there has been little news since the initial announcement last fall.
"I'm really intrigued that the studio has brought Noah Hawley into the Star Trek thing because I have complete respect for his work," says Sallin. "I find his work unique, engaging, and fascinating. I think the guy is really a special talent. I'll be very curious to see what he brings to the franchise."
If Hawley does launch Star Trek 4 and it does reignite the franchise at the box office, Sallin says he's ready to return with his own new pitch. Understandably, he doesn't want to say much more about it — other than that it would involve a different set of characters.
"Unless I am completely off base here, it is completely different," Sallin reiterates. "Nothing has been done like this and I think it will become part of the canon. That's all. I hope one day to be able to have the meeting and have them say, 'Hey, Bob, come on in, let's talk about that.'"
For now, Star Trek seems focused on the small screen, with two shows already streaming on CBS All Access and at least two more on the way. But since no one has officially declared that the brand is dead and buried in the theatrical space — and of course, thanks to COVID-19 we still don't know how that business will look in the months and years ahead — the idea that the producer of the greatest Star Trek movie of all could return with a brand new take on the franchise is an intriguing one to say the least.
Check back in the next few days for our full interview with Robert Sallin about the making of Star Trek II: The Wrath of Khan.