Features
The role of film criticism and programming on the BBC
As the BBC reaffirms its commitment to covering cinema, we look at why factual and critical film programming is so valuable...
When BBC One cancelled its flagship film programme in December 2018, it created a bit of a gap in the TV schedules. Originally hosted by Barry Norman and later ably helmed by Jonathan Ross and Claudia Winkleman, the aptly named Film…programme comprised reviews, behind-the-scenes items, and interviews related to current releases.
Broadcasting to the nation from 1972 up until last year, the programme was essentially the definitive article when it came to film criticism on UK television. In its absence, with YouTube videos and Rotten Tomatoes ratings garnering more attention than traditional mediums for reviews, it's heartening that the BBC is still committed to serving film lovers in their forthcoming schedules.
We're just starting to see what that means with the commissioning of two new programmes for BBC Four and online platforms, as part of the Compete or Compare strategy launched in 2014. These include a documentary series exploring the art of "the perfect film" and a series of digital video essays set to be released online on a weekly basis. 
But current films are important to audiences too. Last year saw massive attendance figures in UK cinemas, with 177 million admissions over the course of 2018 marking a 50-year high for the industry. So, it's a shame if the most coverage of new films on BBC One or Two in any given week comes when The Graham Norton Show gets a few good guests on to promote their latest films.  
While Norton's show is undoubtedly the most effective porting of the late-night chat show format for UK audiences, it's never going to cast a critical eye over, say, Pirates Of The Caribbean 6: The Haunted Crow's Nest Or Whatever (now playing in the Bad Place). 
Ironically, the corporation has the critical side of this visual medium covered across plenty of radio shows and podcasts, including Radio 1's Movies with Ali Plumb, the BBC Sounds podcast Screen Time, and of course, Radio 5 Live's Film Review with Mark Kermode and Simon Mayo. 
Meanwhile, other TV broadcasters are only really broaching films in light entertainment formats, like the just-announced Sky quiz show There's Something About Movies and ITV's Keith & Paddy Picture Show, or otherwise trotting out the kind of interminable list show where the usual talking heads describing clips back to you in between watching them, with no real insight. 
Uniquely untethered by commercial considerations, the BBC has the capacity to make more critical and informative programmes about films. And they arguably had that going for a while there, with the Film… programme. 
Film 1972-2019
Having won the resident critic role after a trial run piloted in the south east in late 1971, Barry Norman became the UK's film critic of choice over the course of his 26-year stint hosting the programme. With a mix of clips, interviews, and reviews, the show was devoted to the week's new releases, with a few coming attractions thrown in for good measure.
His no-frills style of hosting felt like sitting down with someone you know, a style that Ross would continue in a more modern fashion when he took over the show with Film 1999. During the period in which Ross was the corporation's biggest star, the show continued as a late-night staple of the BBC One schedule.
Oddly, the show would always take a break during the summer, meaning that some of the year's biggest films were summarily discussed at the start of the next series, rather than given the same treatment. It's hard to imagine any film show getting off the blocks right now that would air in the cinematic off-season, but admittedly, that's more because tentpoles come around every week now.
After Ross parted ways with the BBC, the format was changed drastically, taking on more of a panel/magazine show format and switching to the "presenter and contributor" model that works so well for Kermode and Mayo on the radio. Despite ruling themselves out, those two were popular choices to succeed Ross and the appointment of Claudia Winkleman predictably had a certain type of film fan spitting. 
Despite some instant doomsaying, the combo of Winkleman and new resident critic Danny Leigh continued to get a pretty solid audience share in the timeslot it inherited, even if the format wasn't really the same. It was only when Winkleman and Leigh moved on, and the new format regressed to its pre-Norman format by having guest presenters and rotating pundits alongside Ellen E. Jones, that the flagship started flagging.
While the timeslot was fine, the show's timing was a problem. Film 2018 comprised five episodes that went out in March, after the Oscars and before the blockbuster season and generally completely out of the way of any interesting happenings in the film calendar.
Between them, Winkleman and Leigh did show that a modernised Film…show could work, but the immediate aftermath of their departure shows the importance of casting the right personalities for a film review show.
The departure of the Film…programme leaves Kermode and Mayo's Film Review as the new premier BBC film programme. Popular with listeners around the world, the key is its mix of good-natured bickering and labyrinthine in-jokes, as much as its perspective on film.  
Hello to Mark Kermode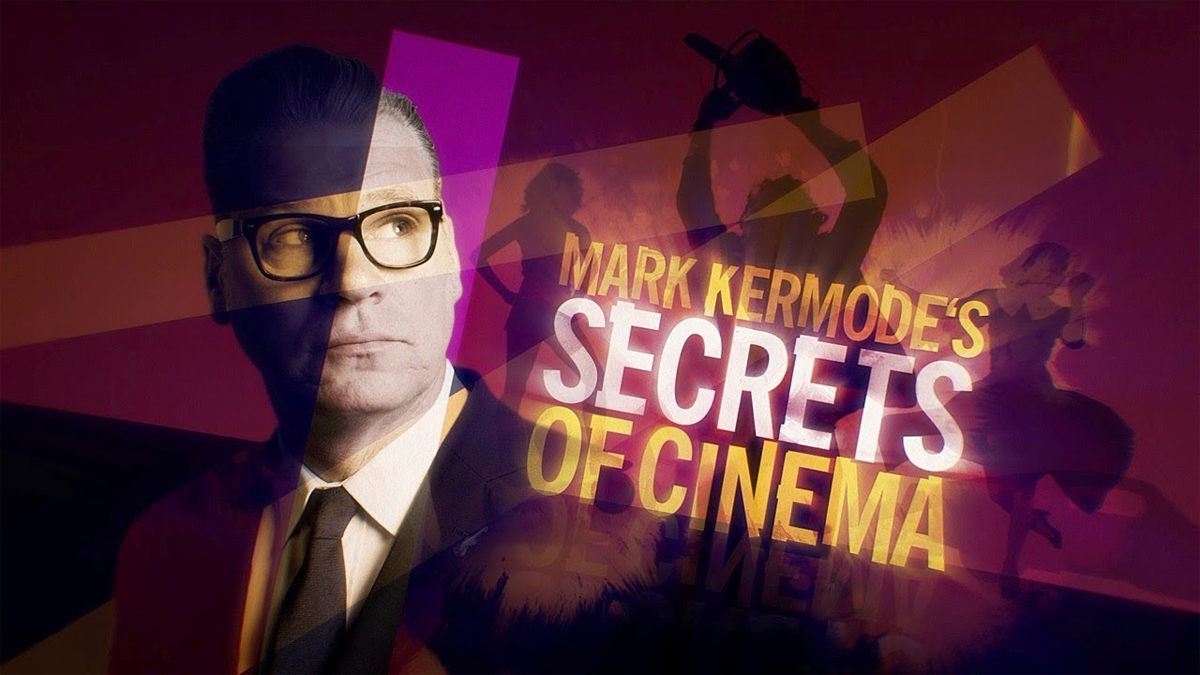 The good ship "Wittertainment" even has a vocal contingent of listeners who don't even go to see films that much, so it's demonstrably a popular combination of format and presenters. The show fosters lively and entertaining discussions about cinema, where even the "supply teachers" who fill in for the headline duo, like Edith Bowman, Robbie Collin, Ben Bailey Smith, and Clarisse Loughrey, are more or less primed for TV and radio vehicles of their own. 
Still, it's understandable that Kermode is front and centre in most of the BBC's current film programming on television. As well as appearing on the weekly BBC News film review segment, he's the frontman of Secrets Of Cinema, the excellent BBC Four factual series that he co-writes with fellow critic Kim Newman.  
Comprising seven episodes to date, the series examines different genres and trends in cinema in each episode, ranging from romantic comedies and horror films to recent specials about Christmas movies and Oscar winners. There's a little editorialising in from the presenter in there, but you usually come away with a massive watch-list of films both old and new.
 Upon initial broadcast, BBC Four usually follows each episode up with a related film screening, including The Artist after their recent Oscars special and The Bishop's Wife for the Christmas one. It's a scheduling approach that reminds us of how great it would be to see a revival of BBC Two's Moviedrome, the film series that saw Alex Cox (and later Mark Cousins) introduce screenings of cult films with items about the context in which the film was made. We previously wrote about it here.
Across both TV and radio programmes, and both critical and factual approaches, Kermode's brand is based on him being opinionated, but it's his passion for film that makes him interesting. Negative reviews are entertaining, and indeed, his have gone viral a few times in the age of in-studio webcams,  but he's rarely if ever dismissive of a film. His reviews are considered and contextualised, even when he's doing daft voices. 
Arguably, it's this quality that makes him the UK's most trusted film critic, according to a 2010 YouGov poll in which he won a whopping 3% of the vote. Literally second to none, he polled highest of the critics included, while 28% of people said they trusted their own opinions rather than those of anyone else. And why not?
Make your own mind up
 But as always, film reviews aren't there to tell you what to think. It's entirely possible to read or watch a review without being so suggestible as to take on the reviewer's opinions without further critical thought and you might even enjoy watching or reading someone's reviews without agreeing with them. 
Gene Siskel and Roger Ebert became iconic on US TV for their film reviews and their style of reviewing could well have influenced Kermode and Mayo. Later, Ebert was an early adopter of online reviewing just as he had been with reviewing on the telly and was quite sanguine about criticism of his criticism. 
In his Movie Yearbook 2012, he said: "I don't consider my reviews instructions to readers about whether they should see a film. They're more like a continuing conversation. Nobody enjoys it when people get too wound up and start shouting."
In any medium, reviews are about context and that comes from familiarity and consistency. Critics like Norman and Kermode may only be the UK's most trusted film critics by a plurality, but their popularity comes from their passion and expertise about films, even if we don't always agree with their opinions. Because unlike other BBC programmes, a new film programme needn't be about balance. 
Film criticism is a subjective pursuit that doesn't always fall into the Fresh/Rotten dichotomy. With current affairs coverage going to hell, the kind of large adult boys and girls who demand that a film review always reflects their own opinion aren't going to watch a programme that doesn't anyway; not when they have the entire bottom half of the internet to express themselves instead.
For those who are open to it, there's more than enough scope for a new magazine-style show that covers all things cinematic while providing real insight and context. With the right casting and an entertaining format, an enterprising commissioner could complement the Beeb's existing coverage and cast off with a brand-new flagship film show. 
But mostly, bring back Moviedrome.