News
The Matrix 4 Filming Delayed Due to Coronavirus Concerns
The Matrix 4 has halted production amid the coronavirus pandemic. Here's what we know about what's been shot so far.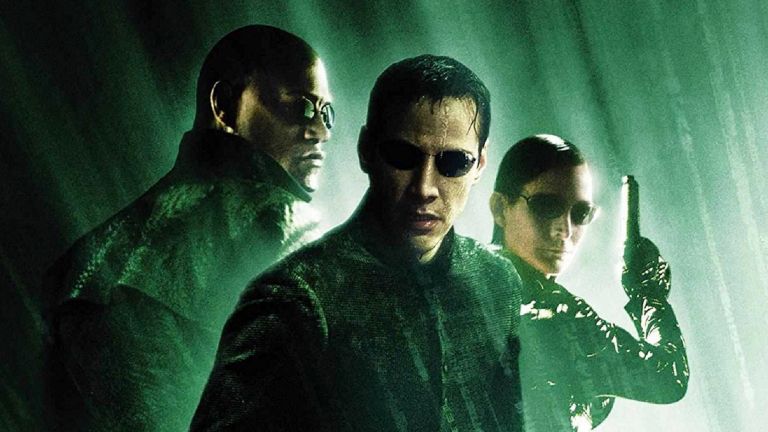 The Matrix 4 has temporarily shut down production due to the coronavirus pandemic that's put much of the movie industry on hold in the past few weeks. The movie, a surprise sequel to the trilogy of cyberpunk action movies starring Keanu Reeves, was shooting in Berlin when Warner Bros. decided to postpone production.
According to Deadline, no one in the cast or crew has tested positive for the infection, so this is just a precautionary measure by the studio, which has also closed down production for The Batman, Fantastic Beasts 3, King Richard, and Baz Luhrmann's Elvis Presley movie. WB projects were shooting in the UK, Australia, and Los Angeles.
The Lana Wachowski-directed movie has already filmed in the San Francisco Bay Area and Mexico City, with videos of death-defying stunts and Reeves and Carrie-Anne Moss riding down busy city streets on a motorcycle making the rounds on social media. Scenes featuring low-flying helicopters and gangs shooting at each other in the street tease a pretty action-packed sci-fi movie that will pick up where Revolutions left off.
The movie will see the return of not only Neo and Trinity but also Jada Pinkett Smith's Niobe as well as a large cast of newcomers, including Priyanka Chopra, Jessica Henwick, Neil Patrick Harris, Toby Onwumere, Brian J. Smith, Eréndira Ibarra, Andrew Caldwell, and Yahya Abdul-Mateen II. While most of these roles are a well-kept secret, rumors have persisted that Abdul-Mateen is set to play a younger Morpheus (which might explain why Laurence Fishburne hasn't officially been cast in the movie) while Henwick will star as a "Neo-like" character.
These rumors could point to a nostalgia-make akin to the most recent movies of major franchises like Star Wars. The Force Awakens, for example, introduced many new characters to the saga but put them in situations similar to ones in A New Hope and the rest of the Original Trilogy. Could this be the direction Warner Bros. is going in with The Matrix 4? Set photos have already teased Reeves in familiar Thomas Anderson garb, complete with a messenger bag.
There are other possibilities, of course. Reloaded established that the war between man and machine was cyclical and had happened many times before across several versions of the Matrix. The new movie could take place in a new version of the Matrix. Or maybe Wachowski and writers David Mitchell and Aleksandar Hemon have a time travel story up their sleeves.
We'll know for sure when The Matrix 4 hits theaters on May 21, 2021. Of course, with the delay in filming, it's possible that the release date will be pushed back by a few months. We'll keep you updated!