Features
The Lower Budget Comic Book Movies Currently in Development
The Joker, Venom, Spawn and more - the lower cost comic book movies, likely with R-ratings, heading our way...
This article comes from Den of Geek UK.
Hollywood is changing, and it seems that not every big comic book movie now needs to come laden with a huge price tag and the demand for a PG-13 rating (as we talked about here). Here are some notable examples working their way through development…
The Joker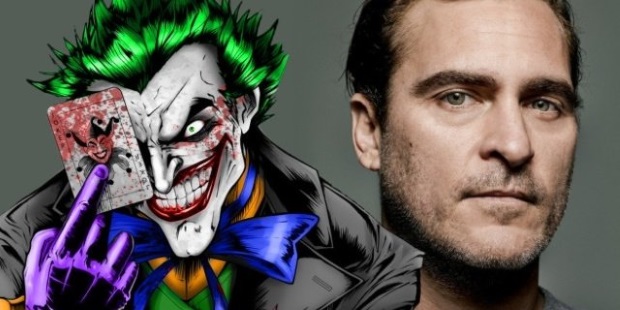 Warner Bros heads into lower budget comic book movie territory for the first time since it launched its DC Extended Universe, and the most infamous antagonist in DC Comics is the first beneficiary.
The untitled Joker origins film has cast Joaquin Phoenix as the latest big screen iteration of Batman's nemesis, with The Hangover director Todd Phillips calling the shots. We suspect that he'll be edging closer to what he did with War Dogs than his outright comedy work. Furthermore, Martin Scorsese has been involved in the film too, and the script has been co-penned by Scott Silver, who has the small matter of The Fighter to his name.
This is a potentially transformative project for Warner Bros, that thus far has spent big to try and emulate the success of the Marvel cinematic universe, with not much success. Batman v Superman: Dawn Of Justice, Man Of Steel, Justice League, and Suicide Squad were all expensive bets, that did middling-to-good box office, but not the billion dollar level that Marvel increasingly manages. Wonder Woman, of course, proved a far smarter bet.
The Joker starts filming later this year, which should give the studio enough time to find a project to keep Jared Leto happy too…
Birds Of Prey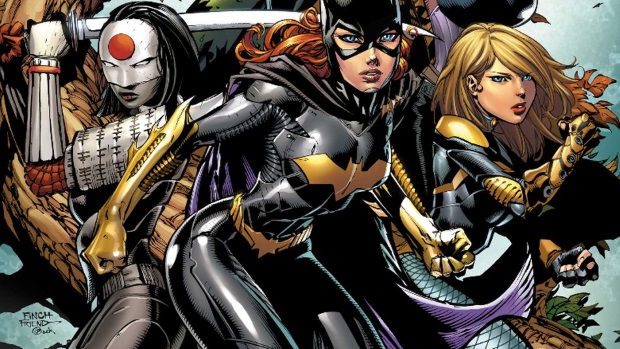 The second film to benefit from Warner Bros' new lower budget approach to certain comic book movies is Birds Of Prey, that'll bring together a bunch of female antagonists from DC comics, led by the returning Margot Robbie as Harley Quinn. Notably, this project has bubbled to the top of the pile as David Ayer's presumably now abandoned Gotham City Sirens and Gavin O'Connor's delayed Suicide Squad 2 have struggled to get going. Birds Of Prey seems a nimbler, less expensive bet, and Robbie has confirmed that it'll have a more modest budget. It's also likely to have an R-rating.
If these two projects hit, then Warner Bros is primed to take advantage of the extensive library of stories and characters in DC's Vertigo imprint too, with Vertigo projects under development at Warner's New Line subsidiary.
Venom
Tom Hardy has the job of helping launch Sony's long-in-gestation Spider-Man spin-off movie universe this autumn, as he takes the title role in Venom. A film enabled in part by the successful union of Sony and Marvel on Spider-Man: Homecoming, Venom has been directed by Ruben Fleischer, and lands this October. It's also a film that's been firmly influenced by the success 20th Century Fox enjoyed with the cheaper, R-rated duo of Deadpool and Logan.
As such, Venom too is going to be R-rated, a contrast to the PG-13-rated version we saw in Sam Raimi's Spider-Man 3. And as a statement of intent for Sony's particular universe, it's a good one. An outright willingness, up front, to take a gamble and not play the 'four quadrant' game. It's mitigated, of course, by the cost of the film being lower than a Spider-Man movie, likely by some distance.
Morbius
Almost certain to follow the Venom template is another Spider-Man spin-off that Sony is plotting, based on the character of Morbius The Living Vampire. Jared Leto has been cast in the lead role already, too, with Power Rangers scribes Burk Sharpless and Matt Sazama penning the screenplay.
Daniel Espinosa (Life, Safe House) has been hired to direct the film. It's unclear where it sits in Sony's slate, that also has Silver & Black and a likely Venom sequel to slot in. But we're guessing, given that it has a director and announced star in place, that this one is ready to go sooner rather than later.
Bloodshot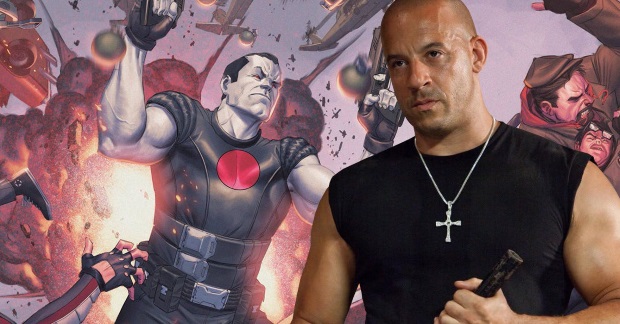 The other superhero movie universe that Sony is involved with is adapting some of the comic book characters of Valiant for the big screen. First up will be Bloodshot, whose budget is believed to be on the lower side, with the option of an R-rating.
Vin Diesel has signed up to headline the movie, that's filming right around now. Dave Wilson is directing, and he's working from a screenplay by Arrival writer Eric Heisserer.
Sony is also working on Valiant movies of Harbinger, Archer & Armstrong and Faith. It's likely that these will all follow a similar approach to Bloodshot, and some of these projects do have personnel on board.
Spawn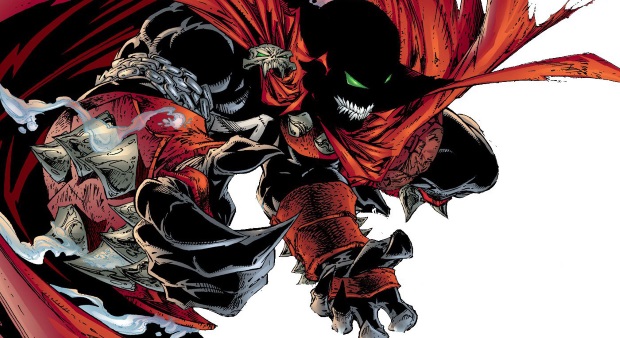 Spawn creator Todd McFarlane was significantly burned by the first attempt to bring his character to the big screen in the 1990s. As such, he's kept full control of the second time around, not just penning the screenplay, but also directing the film itself.
Working to a budget in the region of $10 million, McFarlane has fittingly been working alongside producer Jason Blum on the project. Blum, of course, has proven himself the Hollywood magician at keeping budgets low, creative control high, and profits constant. Furthermore, some of this films – Whiplash and Get Out in particular – attract significant awards attention.
Spawn has already attracted quite a cast, with Jamie Foxx headlining and Jeremy Renner co-starring. The pair, presumably, are willing to share the risk by taking a low up front fee against high back end returns.
No distributor has been confirmed for the movie yet, but it's a certainty that Spawn will find one. But here's where that very low budget really helps. It allows McFarlane to make his directorial debut, keep control, and also make the whole project a tasty proposition for acquisition. Filming is likely to start this year.
Hellboy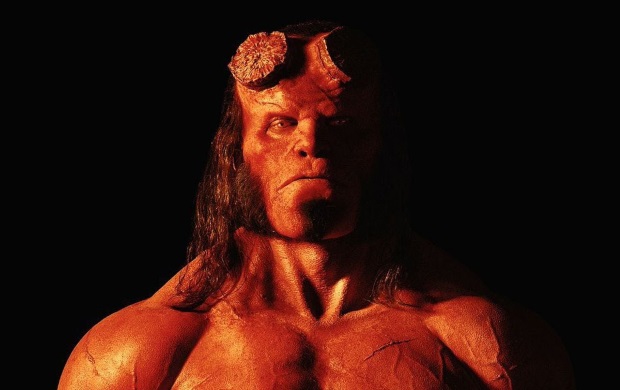 One of the reasons why Guillermo del Toro's Hellboy 3 struggled to get off the ground, according to some reports, was the growing cost of his sequels. Del Toro talked to us earlier this year about how the production budget of Crimson Peak, for instance, grew too much, and that he was determined to make his eventual Oscar-winner, The Shape Of Water, for under $20 million. You can read that interview in full here.
Del Toro and his Hellboy, Ron Perlman, both wanted to make a third film, but plans ultimately fell apart when they couldn't reach a deal with producers over how much it'd cost to make the film.
Instead, a more modestly-priced reboot is coming, and has in fact already been shot. Neil Marshall (Dog Soldiers) is the new director, David Harbour (Stranger Things) is the new Hellboy, and Lionsgate is distributing. It's picked a relatively off-peak release date of early January next year too. It's hoped that the film will kickstart sequels.
The Crow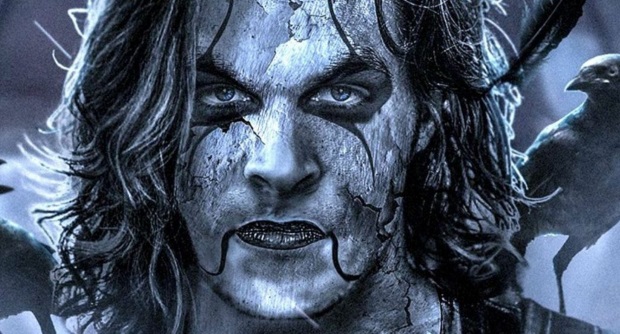 File this one firmly under 'if it ever happens'. For as long as this site has been running, there have been plans to bring a fresh reboot of The Crow to the screen. And earlier this year, it actually looked like it was finally happening. Corin Hardy was in as director, Jason Momoa signed up to star, and – get this! – a release date was announced. The movie was all set October 11th 2019, with Sony set to distribute. Pre-production was well underway, the low budget was set…. And then it all fell apart again.
Quite whether it comes back together remains to be seen. But if it does, it'd certainly fit the R-rated, lower budget approach that Sony, Warner Bros, Lionsgate and more are backing…
Also…
It remains to be seen whether the budget of the almost-certainly R-rated X-Force movie, led by Deadpool, will be able to stay on the low side. Matthew Vaughn is said to be working on a Kick-Ass reboot, too, but details on that are on the slight side as things stand. We'll keep this list up to date as we hear more…