News
The King's Man Trailer Teases a Refined but Brutal Prequel
The trailer for Kingsman prequel The King's Man is seething with excitement set during the era of World War I.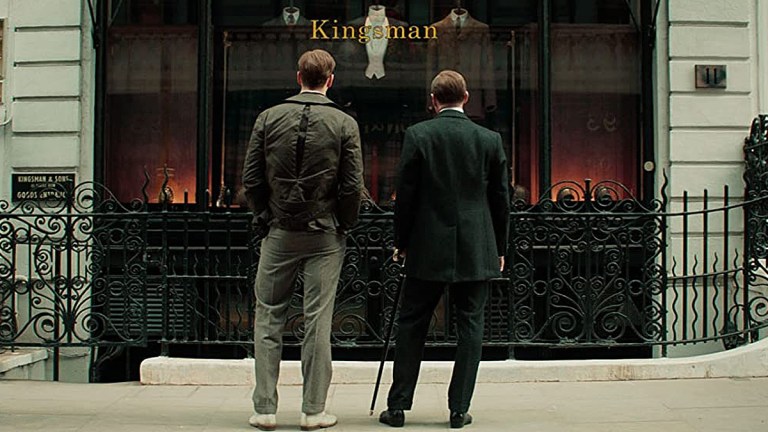 The full trailer for The King's Man has arrived, showcasing director Matthew Vaughn's World War I-era origin prequel to the Kingsman film franchise, adapting Dave Gibbons and Mark Millar's comic book series. Like the present-set films that preceded it, The King's Man wears on its sleeve an action-packed over-the-top nature, except this time drawing upon historical elements to concoct a quasi-history for the formation of the franchise's eponymous haberdashery-hidden spy organization.
With that said, check out the new trailer for The King's Man just below!
"We are the first independent intelligence agency. Refined, but brutal. Civilized, but merciless."
Indeed, the trailer showcases familiar Bond-esque imagery with a secret meeting of a rough-looking (steampunk-esque) sinister cabal—special membership rings and all—contrasting with real-life people and concepts, be it Rasputin, (ultimately successful) assassination attempts on Austrian Archduke Franz Ferdinand, the early WWI sinking of the RMS Lusitania and gunblades—well, Final Fantasy VIII for that last one. The result, quite evidently, is a hyper-cinematic frenzy of a prequel film. Yet, the action is grounded by a father/son dynamic between Kingsman founding member the Duke of Oxford (Ralph Fiennes) and Conrad (Harris Dickinson).
The King's Man will be an interesting test for the staying power and expandability of Matthew Vaughn's film franchise, for which he returns here for the third time as director, having co-written the script with Karl Gajdusek. Said franchise certainly took the industry by surprise with 2014's dark horse of a debut, Kingsman: The Secret Service, which went on to gross $414 million worldwide. Its success seems even more impressive when considering how it was achieved without major marquee stars, sans a villain turn by Samuel L. Jackson. Indeed, the film was carried by a then-unknown Taron Egerton as protagonist Eggsy, and Colin Firth—an established star, but not a bankable headliner—as mentor Harry Hart.
Yet, by the time 2017 sequel Kingsman: The Golden Circle arrived, it seemed as if the franchise's momentum had slightly stalled, even with the addition of names like Halle Berry, Channing Tatum, Julianne Moore and, poetically enough, Elton John (who Egerton would soon play in Rocketman). The film grossed slightly less than its predecessor with $410.9 million worldwide, countering typical industry expectations for sequels to vastly surpass their originals' earnings; a performance worsened by Golden Circle's increased budget of $104 million from the first film's $81 million.
Regardless, The King's Man appears ready to reap unbridled cinematic excitement along with an impressive supporting cast, which sees stars Ralph Fiennes and Harris Dickinson joined by the likes of Gemma Arterton, Rhys Ifans, Matthew Goode, Tom Hollander, Daniel Brühl, Djimon Hounsou and Charles Dance. Vaughn, in addition to directing and co-writing the film, also served as producer alongside David Reid and Adam Bohling.
Additionally, the film might just stand to benefit from its current September 18 release date, since it effectively skips a summer movie season made sparse by the pandemic, and might just have theaters back open and operating at reasonable capacity. Moreover, the franchise is still supported by the prospect of future offerings, with a third Kingsman film on Vaughn's docket along with long-gestating plans for American-aimed spinoff Statesman (presumably designed to see Channing Tatum and Halle Berry reprise their roles from The Golden Circle,) still lingering.