Features
The Forever Purge Trailer Breakdown with Director Everardo Gout
We break down the trailer to the explosive franchise finale The Forever Purge.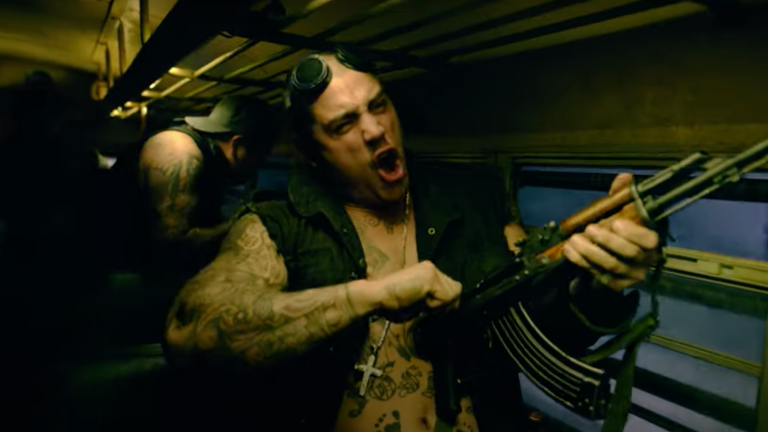 For one night a year, all crime is legal, including murder. For the rest of the year, America is peaceful and crime free. That was James DeMonaco's original premise for The Purge, and the franchise is now onto its fifth – and ostensibly final – installment, The Forever Purge. This one asks: what if some folks felt like one night just wasn't enough?
Based on a script by DeMonaco and once again under the Blumhouse roof, The Forever Purge is directed by Everardo Gout best known for Days of Grace and his work on National Geographic sci-fi Mars.
Den of Geek got a sneaky early look at the explosive trailer for the movie and chatted to Gout, who broke down the action for us.
Watch the trailer:
It takes place after The Purge: Election Year
"This movie is in chronological order, it's after all the movies that we have seen in a moment in time where the Founding Fathers are back in power and as the economy is booming, there's some unrest. We are in Texas and we are following characters who came into the states and are trying to make a better way of life there."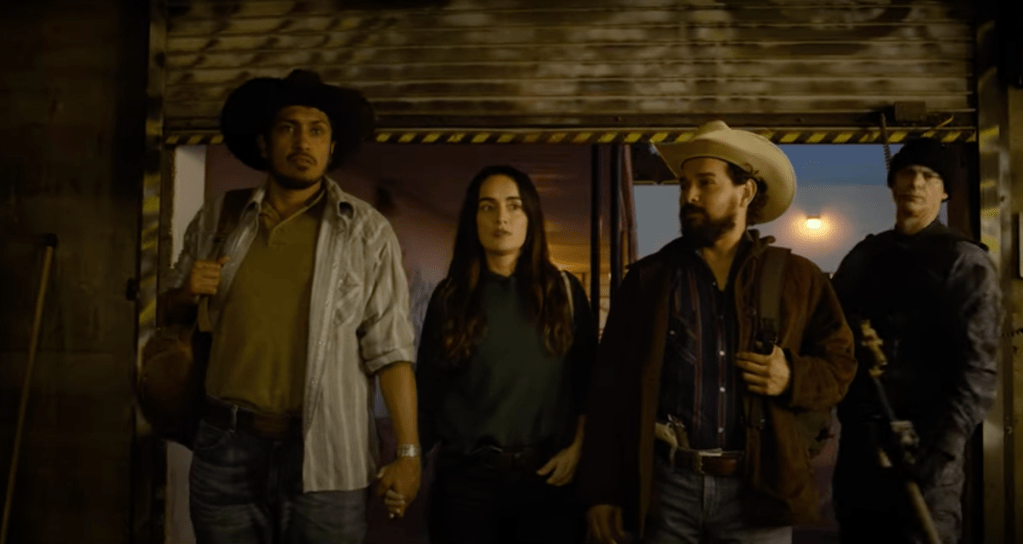 Authenticity was key
"Tenoch [Huerta] was my lead in Days of Grace, which is a movie that I made and you guys reviewed it a couple of years ago and it was an amazing review. And he went on to win the Mexican Academy Award. And so, give me my first Hollywood movie, I thought, I need to bring back my guy. We need to do this together. So, I went on to convince the studio that what we needed was authenticity and real people because a lot of times in Hollywood, you get a little bit of whitewash and the Latinos are not the real Latinos. And so, to me it was very important to portray it on a visceral, organic, authentic way."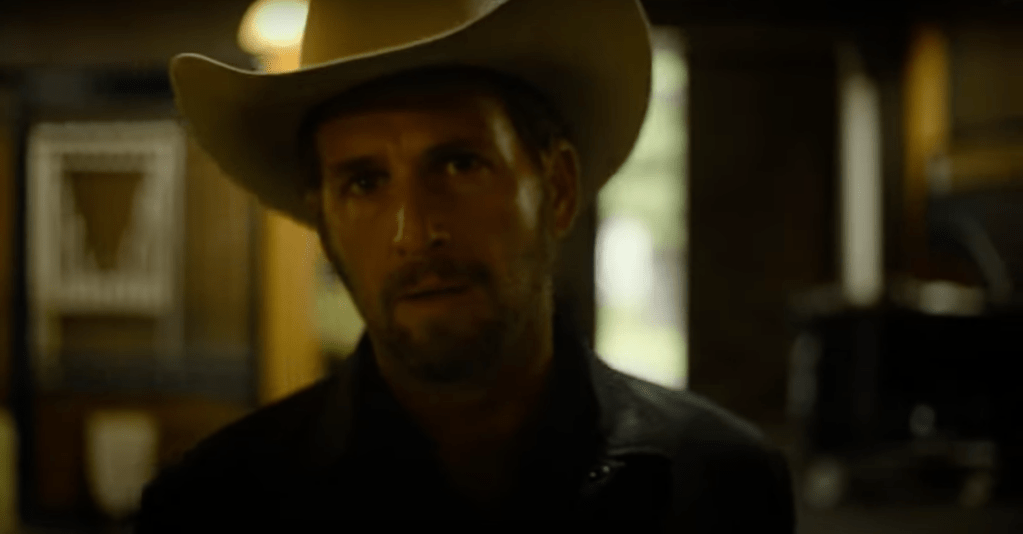 Josh Lucas is all American
"Josh Lucas will be the counterpart of the American family, of this amazing story of Latinos and Americans coming together in the face of violence and chaos. And so, these two who don't look eye to eye, who bump heads, who have a rivalry, have to learn how to understand one another."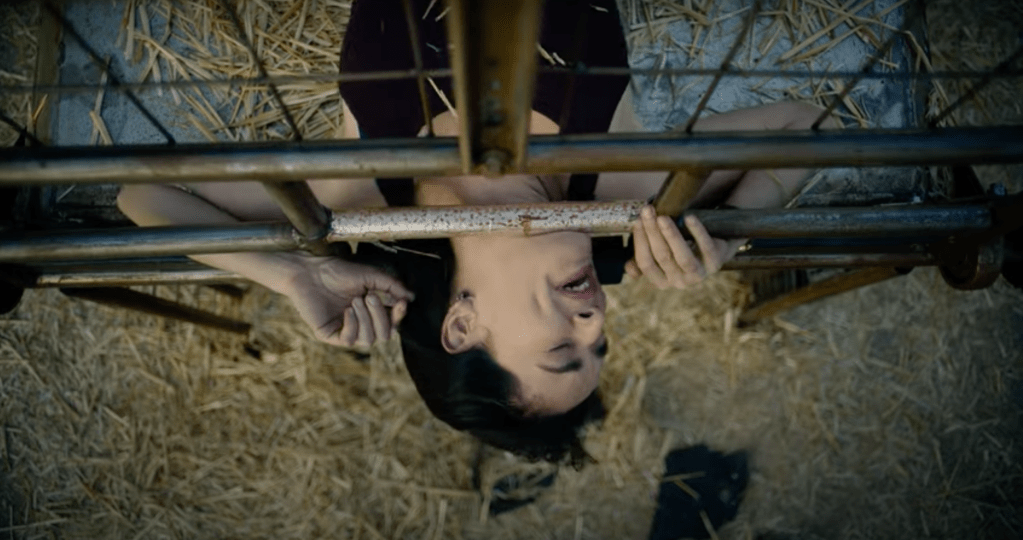 Goat trap!
"You have to see the movie to be able to see how it works… James (DeMonaco) is very clever and he wanted to touch on a lot of different topics and issues and his vision for this world is always complex and is always very informed. And so, we wanted to have a little bit of a comment and explore the animality of our relationship as human beings with animals. So, that was the starting point – let's try to bring some animals into the tale and let's try through that animal-human empathy to devise something that could be used for our character.
"It was some of the finest work of our amazing VFX team. And we went through a long process of designing it and making it weird and refreshing and new so that we could surprise audiences. We had a lot of animals in the show, so we had the best people with the best care, the handlers of animals, lovely people, very in tune with the animal world. So, for the goat part it was an easy part to shoot."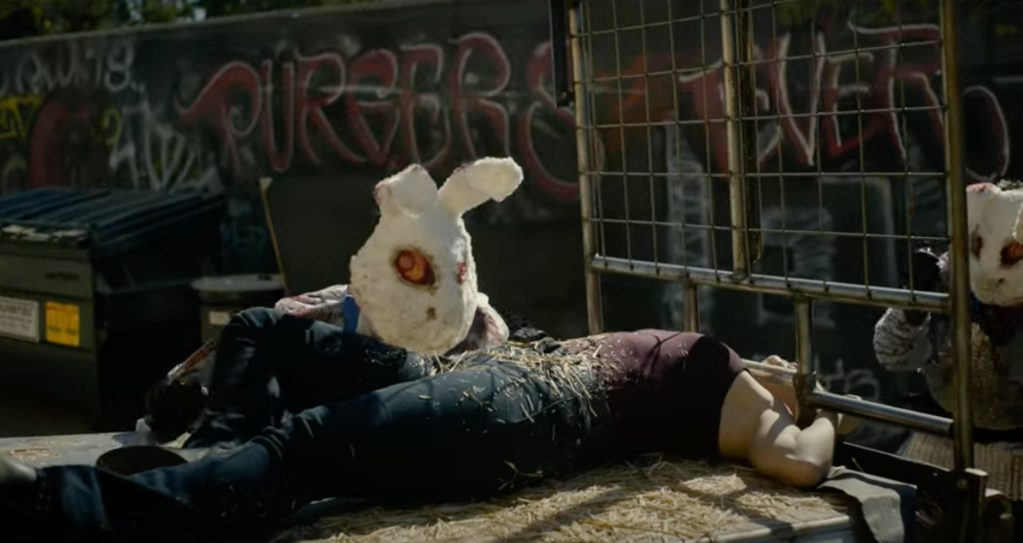 Scary bunny
"Because we were exploring animality we were like, how can we make something that is cute, terrifying? That's always very effective, right? When you juxtapose two things and you create a third image by putting opposites together. It was very important for the rest of the masks to portray the texture and the landscape that we were showing because this movie spends a long time in day time as well, which is completely new for the franchise. We needed to explore new routes and that was a lot of fun."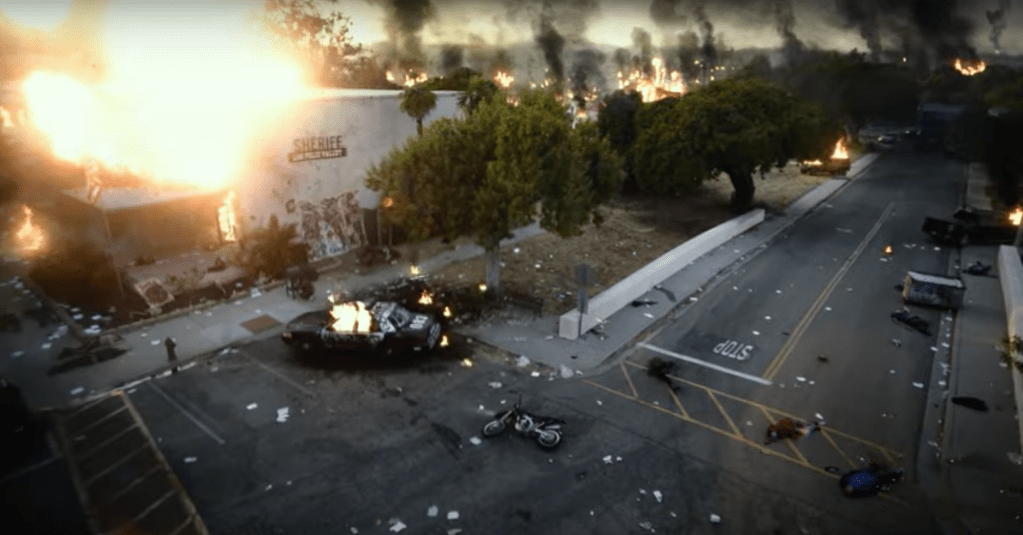 Daylight terror
"That was what was super interesting to me when I received the treatment for the movie and then speaking with James DeMonaco. He really wanted this to be a last chapter that was the kind of big bang that really revamped the franchise. Both him and I didn't want to do [just] another Purge movie. It has to be the pinnacle of Purge. And the story demanded that and the challenges were there because now we have to translate into daytime. All of that was what inspired me to want to do the show. I wasn't interested in doing 'Purge five'. I was interested in doing The Forever Purge. You know what I mean? The concept of this one, the challenges of this one were very particular and extreme and that's what made it appealing to me."
Violence as a virus
"Well, the way that James described it to me at the beginning was let's treat the Purge as a virus. And this was before COVID, so, that's the irony of the world, but it's that violence is like a virus and once you're infected, you will infect other people by attacking them, by hurting them. And then it becomes about revenging and your hurt. So, now you have the virus and now you're going to injure somebody else and so on and so forth. That was the main idea behind how a society, a regular society, gets infected with this urge to purge and that's what informed all of our characters. The real evil is the disease itself. It's not about one bad guy."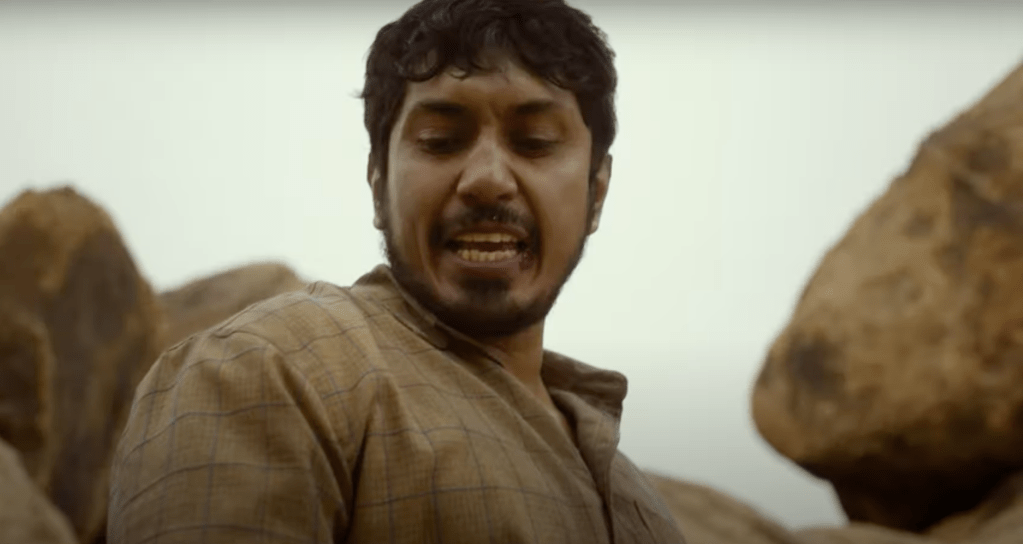 "Does this translate?"
"Well obviously, my country, Mexico, and the United States are entangled. Our economies are dependent, one and the other, and you usually hear more about how Mexico is dependent on America, but Mexico really fuels America and does all the jobs in America that Americans don't want to do. So, there's a big dance in between the two countries that is historical and I know it very well.
"What's interesting about James' movies and his writing and his concept is that it's amazing entertainment, it's filled with horror and thrill, but they are movies that you take with you. You don't dispose of them as you're leaving the theater, as you put your popcorn in the trash can the movie goes there – you take it with you. And that's what's interesting. So, obviously, the movie has a lot to say, but it's for audiences to find their own truth while enjoying a thrill ride and a scary movie."
The Forever Purge opens in cinemas on July 2 (US) and July 16 (UK)