News
Superman: The Man of Tomorrow – Trailer and Release Date for New DC Animated Movie
Superman: Man of Tomorrow will reboot the DC animated movie continuity.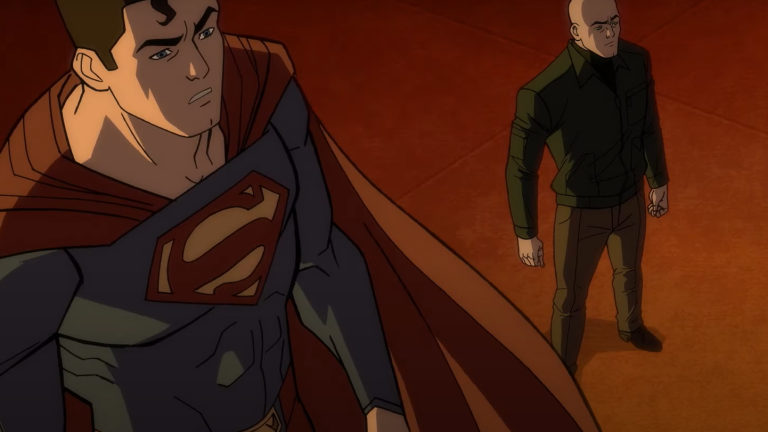 If there's one thing DC loves, it's reboots. The comics cycle through their continuity in one form or another every decade or so, the movies…well…that's a whole thing, too. So of course now it's time for the DC animated movies to get a fresh start. And this time, they're doing it with the hero who should pretty much always be the center of these things: Superman.
Since 2014, there have been 20 DC Universe Animated Original Movies, most of which existed in a shared continuity that began with Justice League: War and culminated in this year's Justice League Dark: Apokalips War. With that story arc now complete, Superman: Man of Tomorrow will set up a new continuity for future movies. Butch Lukic is the new Supervising Producer for these DC movies, with Chris Palmer directing Man of Tomorrow.
The voice cast includes Darren Criss (Glee) as Clark Kent/Superman, Zachary Quinto (Heroes) as Lex Luthor, Alexandra Daddario (San Andreas) as Lois Lane, Brett Dalton (Agents of SHIELD) as Parasite/Rudy Jones, Ryan Hurst (The Walking Dead, Sons of Anarchy) as Lobo, Ike Amadi (Mass Effect 3, Mortal Kombat Legends: Scorpion's Revenge) as Martian Manhunter, Neil Flynn (The Middle, Scrubs) as Jonathan Kent, Bellamy Young (Scandal, Prodigal Son) as Martha Kent, Cristina Milizia (DC Super Hero Girls) as Maya, Petey & Kaylie, Eugene Byrd (Bones, LEGO Star Wars: The Freemaker Adventures) as Ron Troupe, April Stewart (South Park) as Mrs. Ross, and Piotr Michael (The Adventures of Rocky and Bullwinkle) as Perry White, as well as Cissy Jones (Firewatch) and David Chen (Gotham).
Here's the official synopsis:
It's the dawn of a new age of heroes, and Metropolis has just met its first. But as Daily Planet intern Clark Kent – working alongside reporter Lois Lane – secretly wields his alien powers of flight, super-strength and x-ray vision in the battle for good, there's even greater trouble on the horizon. Follow the budding hero as he engages in bloody battles with intergalactic bounty hunter Lobo and fights for his life to halt the attack of power-hungry alien Parasite. The world will learn about Superman … but first, Superman must save the world!
Check out the trailer here:
This all looks cool enough until you realize it's a loose adaptation of Superman: American Alien, a comic bad enough on its own merits before you even take into account that it was written by a terrible person. That kind of puts a damper on any celebration of a new DC animated universe. Hopefully WB will choose better subject matter for whatever they follow this with.
Superman: The Man of Tomorrow hits digital on August 23 and Blu-ray on September 8.