News
Cult Horror Director Stuart Gordon Dies at 72
Best known for directing Re-Animator and turning Honey, I Shrunk the Kids into a franchise, cult filmmaker and theater provocateur, Stuart Gordon, has passed away.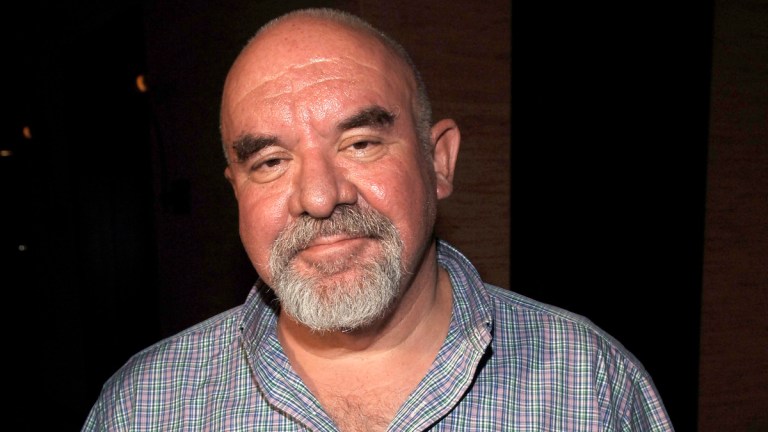 Filmmaker and theater director Stuart Gordon passed on March 24, as his family confirmed to Variety.  The cause of death was not released as of press time. Gordon was 72.
Best known  for his directorial debut Re-Animator, as well as indie horror favorites From Beyond and Abel Ferrara's Body Snatchers, the latter of which he wrote, Gordon was also the co-creator of the Honey, I Shrunk the Kids franchise. He wrote the first film with an eye to direct, and he would go on to produce the sequel Honey, I Blew Up the Kid and write on the TV series.
Gordon was born in Chicago on Aug. 11, 1947. He apprenticed as a commercial artist before majoring in theater at the University of Wisconsin–Madison. In March 1968, Gordon produced The Game Show on the Play Circle stage of the school's Wisconsin Union Theater. During the play, the audience was locked in the theater and audience plants were attacked, beaten, and humiliated. The shows ended with the audience rioting and forcing it to stop. Gordon founded his first theater company, the Screw Theater, in 1968, while still in college.
Inspired by the Democratic convention riots, Screw Theater staged an anti-war adaptation of Peter Pan, which got him and his then-girlfriend and future wife Carolyn Purdy arrested on obscenity charges. The case got national attention and the charges were later dropped. He and Purdy co-founded the Organic Theater, which he ran for 16 years and premiered quite a few acclaimed plays. In 1974, Gordon directed the premiere production of David Mamet's Sexual Perversity in Chicago, which was later adapted into the 1986 film About Last Night.
While Gordon may have been unable to major in the university's film program, he began pursuing moviemaking in 1985. He teamed with producer Brian Yuzna on a low-budget adaptation of H.P. Lovecraft's short story "Herbert West: Re-Animator" to make the gory-but-funny cult classic, Re-Animator. The film was a critical and box office success and introduced cult stars Jeffrey Combs and Barbara Crampton. It spawned two sequels, which were directed by Yuzna.
Gordon's next two movies, the 1986 adaptation of Lovecraft's From Beyond and Dolls, didn't recreate the success but gave him the chance to pitch his screenplay to a film called "Teeny Weenies" to Disney. Gordon was set to direct the movie but was diagnosed with hypertension and dropped out. The film, which was renamed Honey, I Shrunk the Kids, starred Rick Moranis and marked the directorial debut of directorial debut of Joe Johnston, who would go on to make the original Jumanji, The Rocketeer, Jurassic Park III, and Captain America: The First Avenger, among others. Honey was a big hit for Disney and led to a series of sequels and eventual TV show.
Gordon directed the sci-fi movie Robot Jox in 1990, adapted Edgar Allan Poe's The Pit and the Pendulum in 1991, returned to science fiction for Fortress (1992) and Space Truckers (1996), and returned to horror with Castle Freak (1996). He adapted Charlie Higson's noir novel King of the Ants for film in 2003. Gordon reunited with Mamet in 2005 for a film version of his 1982 play Edmond. The film starred William H. Macy, Julia Stiles, Mena Suvari, Joe Mantegna, and Bai Ling. Gordon's final film was the thriller Stuck (2007). Based on a true story, it starred Stephen Rea as a hobo who gets caught in the windshield of a nurse, played by Suvari.
For LA theater, Gordon directed Nevermore… An Evening with Edgar Allan Poe, a solo show starring Re-Animator's Combs. Gordon turned Re-Animator into a stage musical in 2011. The music and lyrics were written by Mark Nutter, and the front rows of the theater were designated as the "splash zone" because of the buckets of blood which splattered off the stage.
Gordon's final stage production was the 2014 play Taste, which was based on a true story of voluntary cannibalism. The work earned Gordon a Stage Raw Award.
Gordon is survived by his wife, Carolyn Purdy-Gordon, daughters Suzanna, Jillian, and Margaret, four grandchildren, and his brother David George Gordon.