Features
Star Wars: Solo – Where's All the Marketing?
It's little more than four months from its release, yet still no trailer. We look at the timeline for Solo's subdued marketing...
It was less than a year ago that the first official cast image emerged. There was lead actor Alden Ehrenreich, dominating the scene inside the Millennium Falcon's cockpit. Crowded around him were his fellow actors Woody Harrelson, Donald Glover, Phoebe Waller-Bridge, and Emilia Clarke. Along for the ride were the director duo Phil Lord and Christopher Miller, then hot off such films as 21 Jump Streetand The Lego Movie.
In theory, this should have been the start of what would inevitably become a huge marketing campaign for Solo: A Star Wars Story – the latest in a planned series of spin-offs that explore the more obscure, previously unseen corners of the Star Wars galaxy. Shooting on Solo had just begun at Pinewood Studios in the UK, in January 2017, and the smiling faces appeared to suggest that all was well in those first few days.
But, within just four months, the cast photo would begin to look less like the beginnings of a new adventure and a slightly gloomy reminder of what once was. By early June, Lord and Miller had gone – they'd either walked or been ousted following differences of creative opinion over Solo's tone and direction. On June 22, it was announced that seasoned filmmaker Ron Howard was replacing the duo, with a fair amount of work to do, it seemed, to bring the Star Wars spin-off closer to the film as envisioned by screenwriters Lawrence and Jon Kasdan and Lucasfilm boss Kathleen Kennedy. As well as finishing up the final two weeks of filming left behind by Lord and Miller, Howard would also oversee a further five weeks of reshoots.
All the while, Lucasfilm seemed determined to stick to the release date originally announced back in 2015, when the revived Star Wars franchise was still new: May 25, 2018 – the very date the original Star Wars came out in 1977. Indeed, J.J. Abrams' franchise-rebooting Force Awakens was itself supposed to come out in the summer, before its release date was shoved back to December 2015. This may have had a knock-on effect on the other main chapters in the franchise. The Last Jedi was originally supposed to come out in May 2017, but got pushed back to December, too. Episode IX, with director Colin Trevorrow out and Abrams back at the helm, will arrive in December rather than May 2019.
With Solo, meanwhile, Lucasfilm (and parent company Disney) has remained fixed on getting the film into cinemas by this May, even as rumors of a further bout of reshoots, reportedly taking place between late January up to late February, threaten to eat into Solo's already compressed post-production window.
Admittedly, Solo isn't the first recent Star Wars film to go through late reshoots. You've likely read all the stories about Gareth Edwards' Rogue One, where filmmaker Tony Gilroy stepped in to oversee new, rewritten scenes late in production. The resulting film was nevertheless a hit.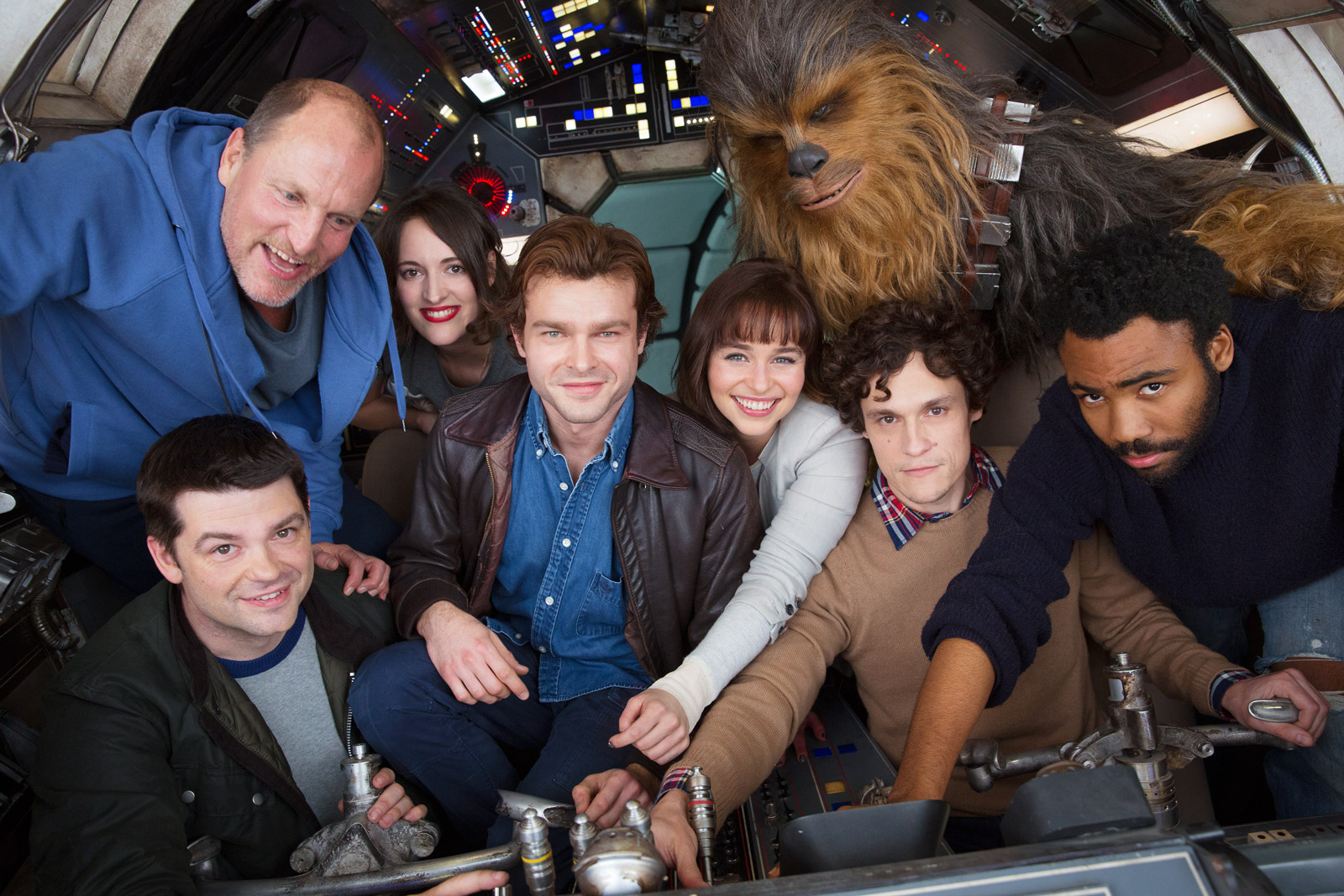 What's unusual, though, is just how quiet Disney and Lucasfilm have been when it comes to marketing Solo. We only have to briefly look back at the timeline of Rogue One to see the difference: the first teaser trailer for that Star Wars spin-off emerged on April 7, 2016 with a high-profile debut on Good Morning America. The full trailer followed on the Aug. 11, coinciding with the Olympic games that summer. By then, we'd already had the first poster at that year's Star Wars celebration in June, and an hour of up-beat interviews and teases at the same event. The third and final trailer arrived on the Oct. 13, two months before Rogue One's release on Dec. 16.
Leaving out all the peripheral stuff like the title reveal and casting news, the marketing campaign for Rogue One therefore began a full eight months before its release, with the teaser trailer showing off Edwards' grittier take on the Star Wars universe. Indeed, the visual teases came even earlier, with the first image of the cast making its debut in August 2015.
At the time of writing, it's Jan. 18, exactly four months and one week until Solo's scheduled release. Thus far, the hype machine has apparently remained stuck in neutral. All we've had to go on this year is a synopsis, which doesn't really tell us much we didn't know back in July 2015: it's a prequel about a young Han Solo, and how he became the lovable rogue Luke first met in A New Hope. 
To put it another way: by this point in Rogue One's marketing cycle, we'd already had the first teaser trailer and poster. The second trailer, which dropped all kinds of new information about the film's plot, was on the cusp of deployment. With Solo, we haven't had anything visual emerge from official channels beyond the cast photo and a tease of the logo. In December 2017, some imagery leaked out courtesy of a Russian licensing site, showing what appeared to be the artwork we'll eventually see on action figures and Lego sets. Western sites that shared it were soon asked to take the images down, presumably by Disney's lawyers.
In the face of this curious marketing vacuum, caretaker director Howard has become Solo's de facto set photographer. Just about the only imagery we have from the Star Wars spin-off's camp comes from his social media accounts, where he's shared images of costumes, sets, and crew. Tellingly, they've offered precious little in the way of detail.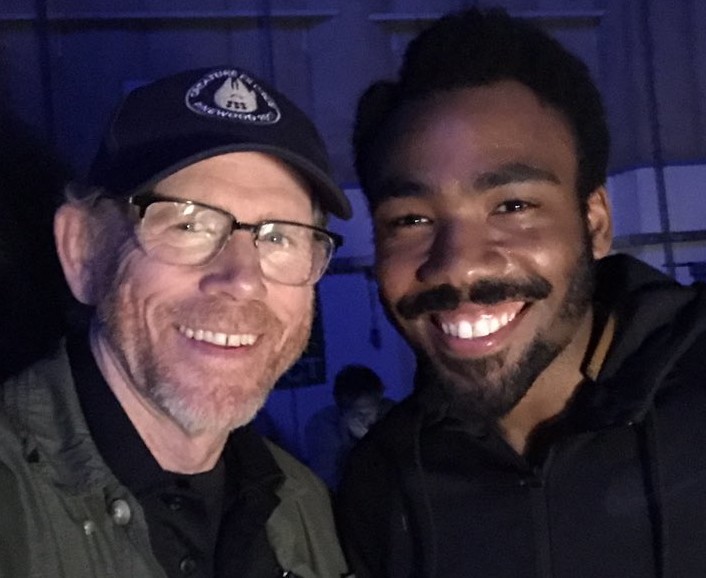 There are a number of reasons why Lucasfilm may be holding back on the Solo marketing. One obvious explanation is that it didn't want to distract from The Last Jedi, the mainline chapter that's still in theaters. Then again, a teaser for Solo – no matter how brief – would surely have sent Star Wars fans into a dervish of excitement had it appeared in front of The Last Jedi in cinemas.
Another, more likely possibility is that the pressure of Howard's reshoots have prevented Lucasfilm from cutting a trailer together, although the reshoots on Rogue One didn't prevent that film from receiving the usual salvo of trailers and TV spots. Indeed, it was possible to watch the gradual shift in Rogue One's story through its trailers, with various scenes appearing and disappearing between the promos and the finished movie.
Then there's possibility three: Lucasfilm is going to delay Solo, and it's either about to announce that fact or it's struggling to figure out when they can move it to.
Even by modern multiplex standards, it's a busy year for commercial films: June's big movie is Jurassic World: Fallen Kingdom, a fearsome competitor, even with that poorly-received first trailer. July's dominated by Ant-Man and the Wasp, a Marvel film Disney will want to avoid competing with for obvious reasons. Beyond the graveyard months of September and October, there's X-Men: Dark Phoenix, Fantastic Beasts 2, and Wreck-It Ralph 2 to worry about in November. In December, Disney's own Mary Poppins Returns hits theaters, not to mention Transformers spin-off Bumblebee and DC's Aquaman.
The question for Disney and Lucasfilm, then, may not be whether they can delay it, but where they can move it to in the schedules without it getting pummelled by either a rival movie or a film from Disney's own stable.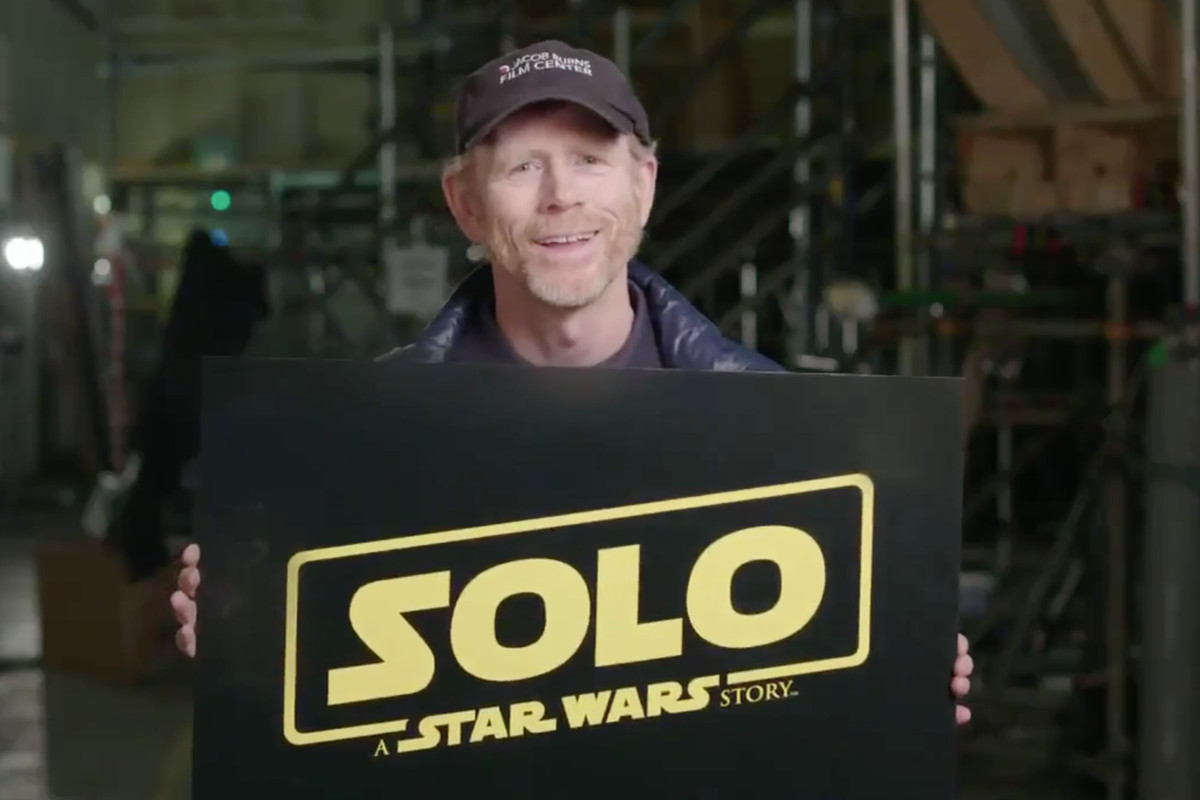 Whatever Disney's plans are behind the scenes, it needs to play its hand sooner rather than later. Assuming Solo remains in its May 25 slot, it's currently perilously near two of the year's biggest hitters. On one side, there'sAvengers: Infinity War, scheduled for May 4 in the U.S. (yes, the unofficial Star Wars day). On the other, there's Deadpool 2, scheduled for the 18th May. Although they're movies from two different studios and aimed at two separate audiences, there's a huge crossover between those who'll want to see these and Star Wars.
Infinity War and Deadpool 2 also have something else in common: vast marketing campaigns that kicked in months ago. The trailer for the Avengers sequel came out in November, and its trailer has racked up over 117 million views on YouTube. Deadpool 2, thanks to the reception of the first movie, now has a huge devoted following of its own. Even an obtuse teaser trailer that parodies kitsch artist Bob Ross can garner over 15 million hits.
On the surface, the Star Wars name alone might sound as though it's strong enough to hook in audiences. But over the past few years, Marvel – and particularly the Avengers brand – has arguably grown to the point where it's even more recognizable and anticipated by its fans than George Lucas's old space opera. It remains to be seen whether Solo's reshoots will have compromised the final cut, as we arguably saw in such 2017 films as The Dark Tower or Justice League, or whether it'll survive relatively unscathed, like 2016's Rogue One.
Whatever the quality of the finished product, its marketing wizards will surely have to start working their magic soon if Solo's going to make its mark this summer.