News
Space Jam 2: LeBron James Models New Tune Squad Jerseys
Apparently the new Tune Squad's strategy in Space Jam 2 will be to break the Monstars' brains with incomprehensible levels of teal.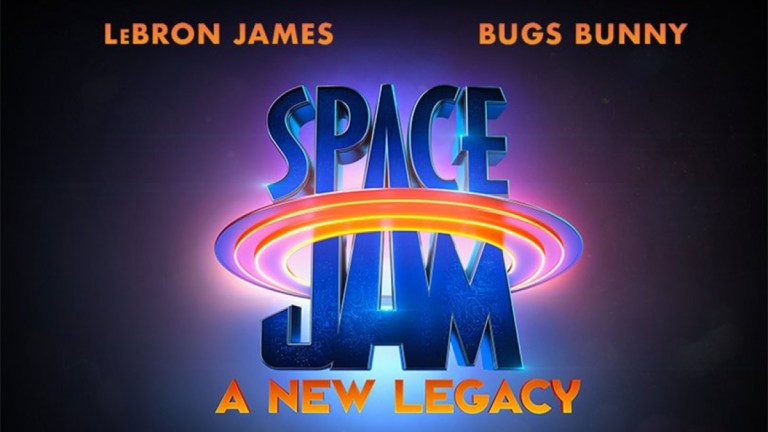 Everyone knows you can't beat the Monstars looking like a slob. But can you beat them looking like a half-eaten tropical Starburst? Guess we'll find out soon!
The LeBron James Family Foundation yesterday unveiled a first look at the Tune Squad team jerseys from James's upcoming Space Jam reboot, Space Jam: A New Legacy. In the short clip, James's business partner Maverick Carter sets up the debut of the new Tune Squad jersey followed immediately by James's modeling of said fit. Check out the reveal below.
That is certainly a basketball jersey alright! It fits all the standard definitions of sporting attire. I uh…have some thoughts.
The Looney Tunes "color rings" which made up the dead center of the original Tune Squad jerseys, are now aligned to James's left. That off-center approach is certainly creative but from a distance it also kind of looks like an enormous monster (or Monstar perhaps) picked up the 6'8 LeBron and bit an enormous chunk out of his flank, exposing blood and guts. Presumably that's not the reaction they were going for.
The day-glo teal and orange color scheme also seems to harken back to the late '80s or early '90s style, which 1996's Space Jam had already moved well past, as evidenced by its very reasonable and normal Tune Squad threads:
If anything, this jersey kind of looks like the Miami Heats' "City" alternate jersey from Nike: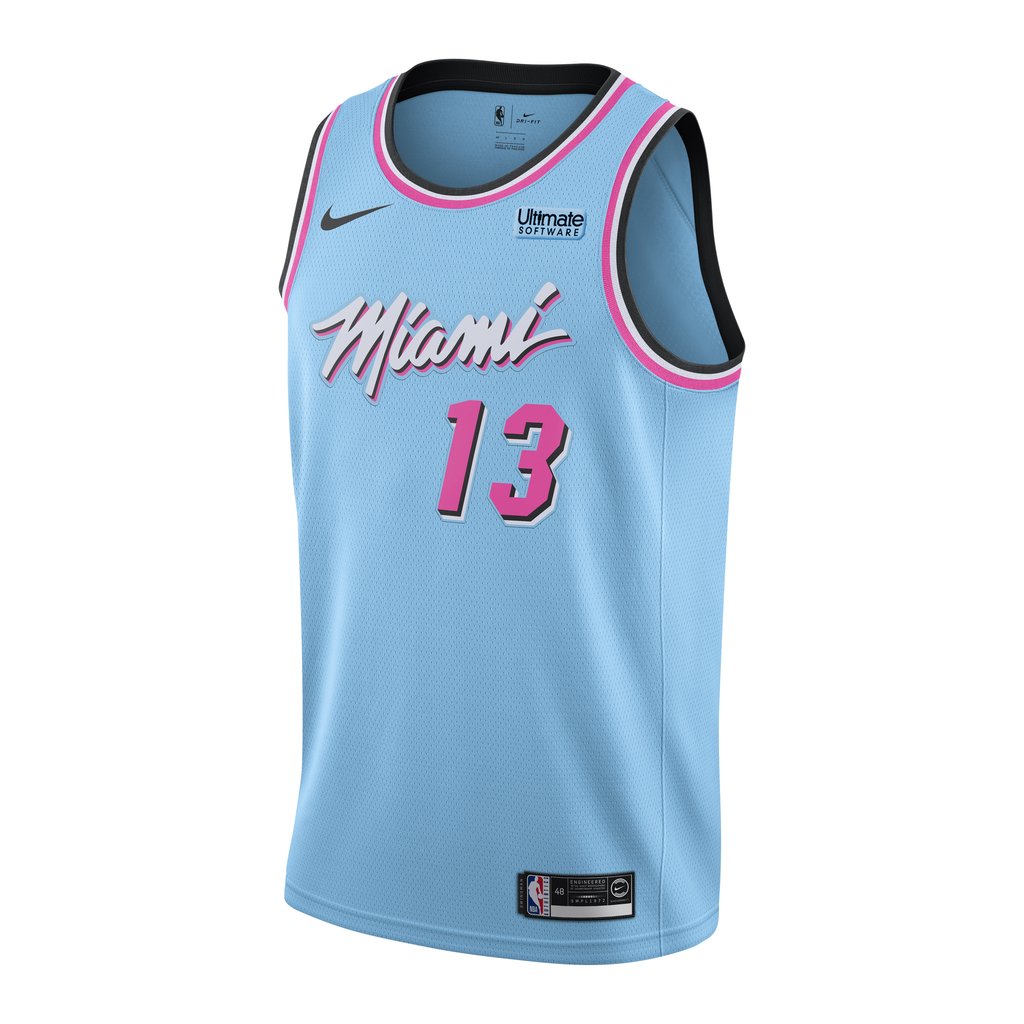 Suppose that's fitting given that James spent four years of his career in Miami. Not only that, but his uniform number appears to be "6" here. That's the number James wore during his stint in Miami. He wore 23 in Cleveland and he continues to wear 23 in Los Angeles.
Maybe this shouldn't be surprising but it is a little weird to see both the Nike and LeBron logos on either side of the jersey. Also of note here is that this Tune Squad jersey is in full color. Traditionally in professional basketball games, the home team wears white jerseys. Perhaps James and his Looney team will meet their Monstars on alien turf.
All in all, this Tune Squad attire is a bit of a miss…except for the orange shoes – those are unambiguously fire.
Space Jam: A New Legacy is set to arrive on July 21, 2021. Malcolm D. Lee directed the film, taking over from the originally announced Terrence Nance. Space Jam: A New Legacy will of course feature many of Warner Bros. Looney Tunes (in their first film appearance since 2003's Looney Tunes: Back in Action). In addition to the animated characters, Don Cheadle and Sonequa Martin-Green have been confirmed for the film with Martin-Green playing James' wife, Savannah. NBA stars set to appear are Klay Thompson, Anthony Davis, Damian Lillard, Chris Paul, and Kyle Kuzma. WNBA stars Diana Taurasi, Nneka Ogwumike, and Chiney Ogwumike will be a part of the film as well.