Features
Revisiting Michael Biehn's iconic movie roles
From Terminator to Planet Terror, we look at the very best of Biehn...
Michael Biehn is returning to our TV screens as part of the star-studded ensemble cast of thrilling street-race drama Curfew, a Sky original production coming to Sky One on 22nd February.
Set in a world where a state-enforced curfew keeps people locked indoors overnight – away from the dangers that come out after dark – Curfew follows a group of ordinary citizens as they put everything on the line to win a normal life. Their way out? A deadly street race across the UK, where the prize is the most coveted thing of all: freedom.
Those ordinary people doing whatever it takes for a ticket out of the world of the curfew include Sean Bean, Miranda Richardson, Adrian Lester, Adam Brody, Billy Zane and, of course, Michael Biehn. One of the most recognisable faces of '80s genre cinema, Biehn got his big break playing a violent admirer who stalks the legendary Lauren Bacall in schlocky 1981 thriller The Fan. But it was his role as time-travelling soldier Kyle Reese in 1984's The Terminator that cemented his Hollywood credentials – kicking off a fruitful relationship with director James Cameron that lasted throughout the decade.
In honour of the actor's return to our screens in Curfew, we look back at some of his iconic film performances…
The Terminator (1984)
"On your feet, soldier!" Biehn's turn as Sgt Kyle Reese in James Cameron's sci-fi thriller made him instant geek royalty, playing a toughened future warrior who travels back in time to prevent an apocalyptic human-machine war. Not only does Biehn kick ass facing off against Arnold Schwarzenegger's mountainous killer cyborg, but his chemistry with Linda Hamilton makes the pair's crucial onscreen relationship believable. Despite his heroic death at the end of the film, his legacy has been felt throughout the whole franchise – not least in the director's cut of sequel Terminator 2: Judgement Day, in which he returns for a poignant dream sequence.
Aliens (1986)
Biehn reteamed with Cameron for this epic sequel to Ridley Scott's 1979 space horror. Cameron went for more of an action-thriller approach for his follow-up, casting Biehn as Cpl. Dwayne Hicks – a hard-as-nails space marine who accompanies Sigourney Weaver's Ellen Ripley on a mission to rescue an embattled terraforming colony, only to find it overrun by acid-spitting xenomorphs. Cool, calm and collected under pressure, Biehn's Hicks is an old-school soldier who carries a shotgun alongside his hi-tech pulse rifle ("I like to keep this handy… for close encounters"). A bonafide fan favourite, he's also one of the only characters to survive the film's huge body count – with his apparent death at the beginning of Alien 3 causing uproar among viewers.
The Abyss (1989)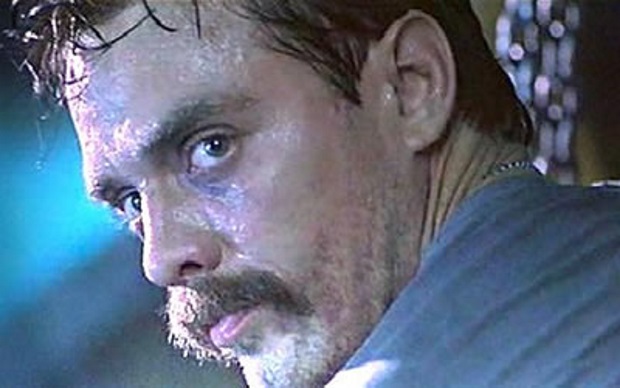 Biehn's third collaboration with James Cameron saw him playing another military man – this time, it was Lieutenant Hiram Coffey, commander of a Navy SEAL team on an underwater mission to investigate a sunken submarine. Things start going wrong when they encounter a "non-terrestrial intelligence" under the deep, though, and Coffey becomes obsessed with wiping out the alien visitors. As the film's increasingly crazed antagonist, Biehn got to show off a different side to his talents on screen. He also endured one of Hollywood's most infamously difficult and dangerous shoots, which took place over six months in two ginormous water tanks (co-star Mary Elizabeth Mastrantonio said that "The Abyss was a lot of things… Fun to make is not one of them").
Tombstone (1993)
"I want your blood, and I want your soul…" This early '90s western saw Biehn holding his own alongside a huge, high-profile ensemble cast, including the likes of Kurt Russell, Val Kilmer, Sam Elliott, Bill Paxton and Charlton Heston. He plays real-life outlaw Johnny Ringo, second-in-command of criminal gang The Cowboys, who takes on lawmen Wyatt Earp (Russell) and Doc Holliday (Kilmer) in the titular town. Biehn's intense, villainous turn as the ruthless, "high-strung" Ringo is arguably a show-stealing performance, while his tense, climactic gunfight with Kilmer's Holliday holds up as one of the film's most memorable scenes.
The Rock (1996)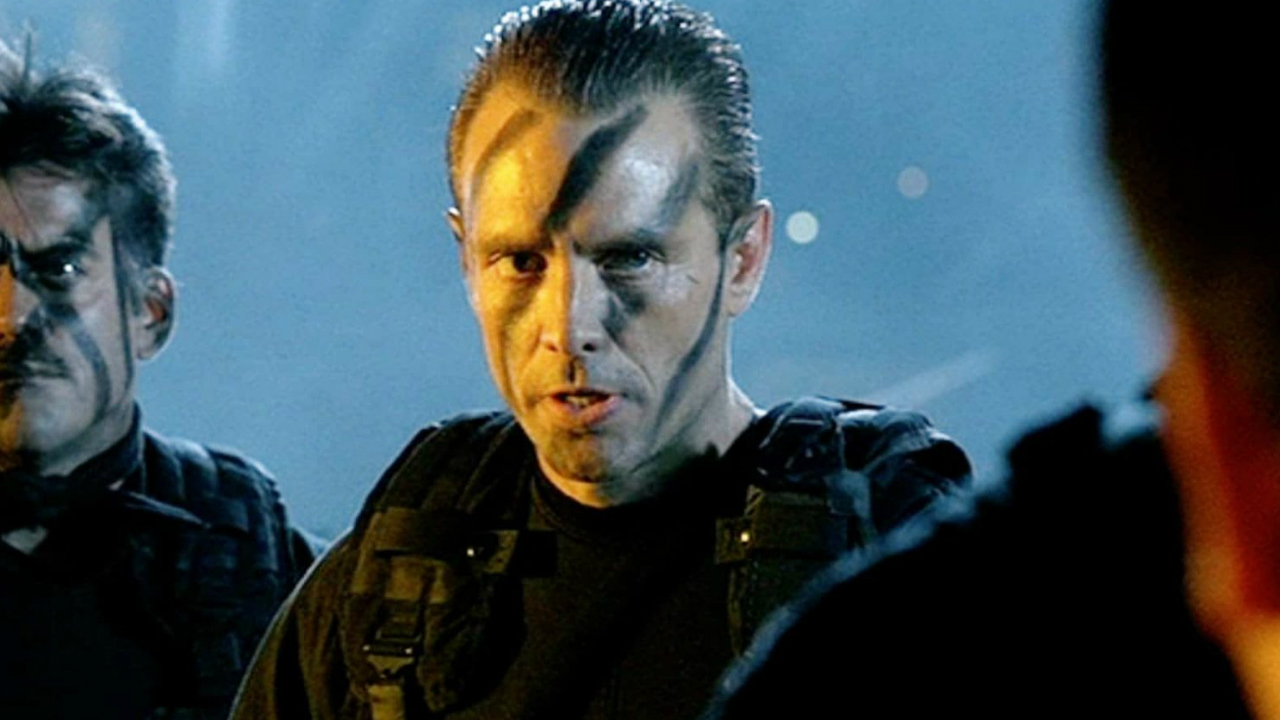 Biehn is back for more Navy SEAL action in Michael Bay's boisterous blockbuster. His Commander Anderson is the leader of a crack team sent to Alcatraz Island to defeat a group of rogue marines, led by Ed Harris's disenchanted general, who are holding nearby San Francisco to ransom with some deadly nerve gas. Unfortunately for Biehn, in one of the film's standout scenes, he and his entire unit are massacred in a shower-room ambush – leaving chemical weapons expert Nicolas Cage and former Alcatraz escapee Sean Connery to save the day. In a neat role reversal, Biehn gets to face off with his Abyss co-star Harris, only this time as the goodie.
Planet Terror (2007)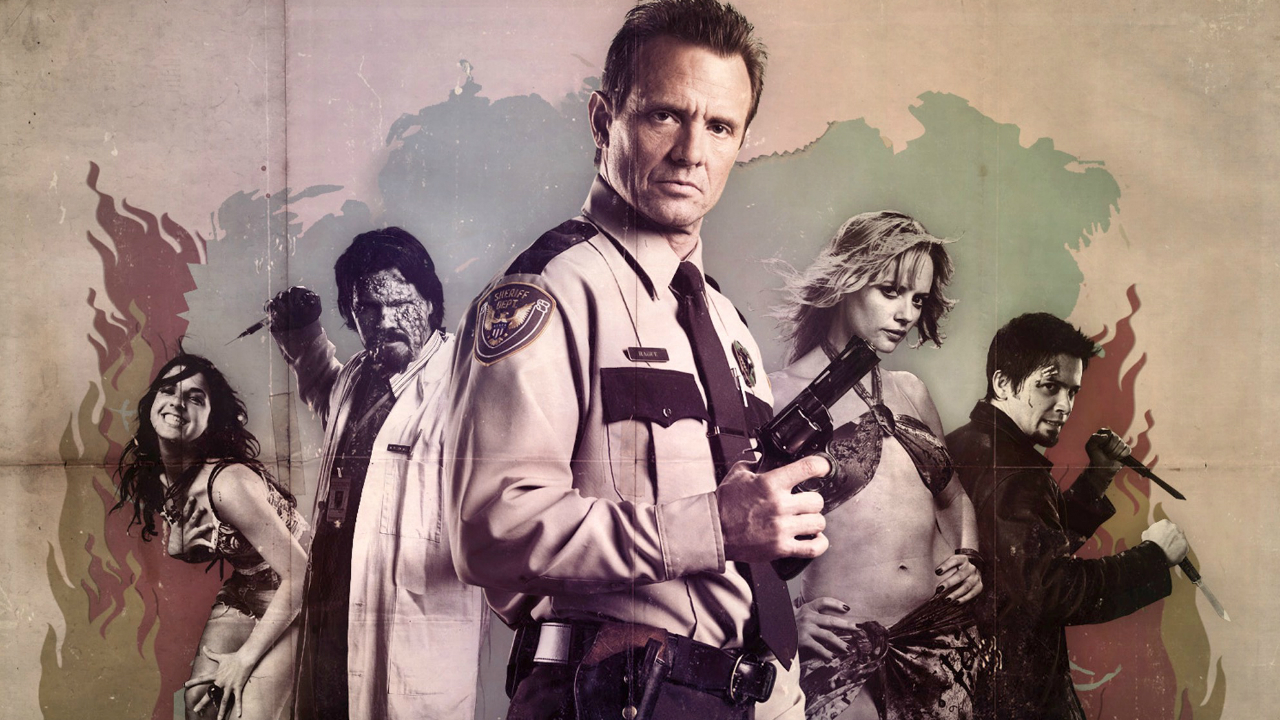 Biehn made a triumphant return to the big screen in Robert Rodriguez's gloriously gory half of the Grindhouse project – a throwback double-bill that also spawned Quentin Tarantino's Death Proof. He plays Sheriff Hague, one of a disparate group of small-town folk fighting their way through a zombie apocalypse. Biehn is having a blast as a lawman who's forced to work alongside his nemesis, El Wray (Freddy Rodriguez), to help guide the survivors to safety. And while a "missing reel" leaves him a little worse for wear, he at least gets a hero's death alongside his onscreen bro (Jeff Fahey) – blowing up a horde of zombies as he goes. Fun fact: Biehn also pops up as a sheriff in the Eli Roth-directed trailer for Thanksgiving – a holiday-themed slasher that served as one of the Grindhouse cut's fake "coming attractions".