News
Rambo 5 Release Date, Trailer and Everything to Know
Rambo: Last Blood is being touted as Sylvester Stallone's last go-around in the iconic action franchise.
Rambo: Last Blood (Rambo 5) will see the return of Sylvester Stallone as the wayward one-man army from whom civilian society drew first blood.
Adrian Grunberg (Get the Gringo) will serve as director, working off a screenplay by Stallone, joined by producer Avi Lerner. Rambo: Last Blood will see Stallone's John headed south of the border to become the worst nightmare to a sex-trafficking Mexican cartel.
In the latest news, it appears that the blood will flow freely in Last Blood, since the film has earned itself an R rating for, "strong graphic violence, grisly images, drug use and language."
Of course, this is hardly a surprise, since each of the previous Rambo films brandished an R rating. However, when it comes to action franchises, studios tend to give in to the temptation of a prospectively expanded audience with a PG-13-aimed outing. It's a practice that Stallone avoided, even with the 2008 Rambo reboot, which arrived during the height of the tone-down trend.
Here's everything you need to know about Rambo 5: Last Blood…
Rambo 5 Trailer
A new trailer for Rambo: Last Blood has arrived, kicking things off with a callback to 1982's First Blood, specifically the expository speech by the late Richard Crenna's Col. Trautman, in which he explained to Brian Dennehy's Sheriff Teasle (and the audience,) the extent of Rambo's badassery. – It's a lesson that, 37 years later, will need to be learned by someone who's made the inevitably-fatal mistake of kidnapping someone who Rambo cares about.
The previous Rambo 5: Last Blood trailer (embedded directly below,) arrived back in May. The clip depicts Rambo as a haunted man making new enemies and ghosts when one of Mexico's most violent cartels kidnap the daughter of his caretaker Maria for a sex trafficking ring. "Rambo teams up with a journalist to track down and rescue a group of local girls that have been kidnapped by a Mexican sex trafficking ring, after trying to settle down to a quiet peaceful life stateside at the family ranch in Arizona after spending decades abroad," according to the film's official synopsis. "Now, Rambo must confront his past and unearth his ruthless combat skills to exact revenge in a final mission. A deadly journey of vengeance."
Rambo 5 Release Date
Rambo 5: Last Blood is set to arrive on September 20, 2019. The fall is as good a time as any for John Rambo's last go-around.
Rambo 5 Cast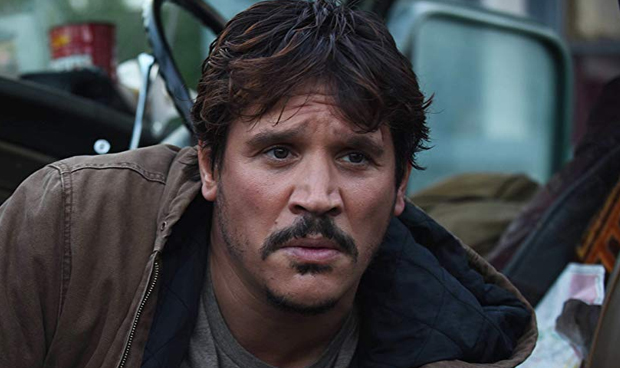 Sergio Peris-Mencheta will play the Rambo 5 villain, reported Deadline. His character will be Hugo Martinez, the leader of the cartel whose act of kidnapping will prove fateful, since it sends the one and only John Rambo on his trail. Peris-Mencheta, a Spanish actor, recently put in a memorably powerful performance on the FX crime drama, Snowfall, as embattled Mexican luchador Gustavo "El Oso" Zapata. While most of Peris-Mencheta's CV is filled with Spanish productions, North American audiences may also know him from a role in 2010 movie sequel Resident Evil: Afterlife.
Yvette Monreal recently joined the Rambo 5 cast, reported THR. The daughter of Rambo's friend, Monreal's not-yet-named character will get kidnapped by a Mexican cartel, inciting the titular septuagenarian sentry to grab some hardware and do what he does best. Monreal has been seen on TV runs on The Fosters, Faking It, Matador, as well as recent films such as Monsoon, Once Upon a Superhero and Lowriders.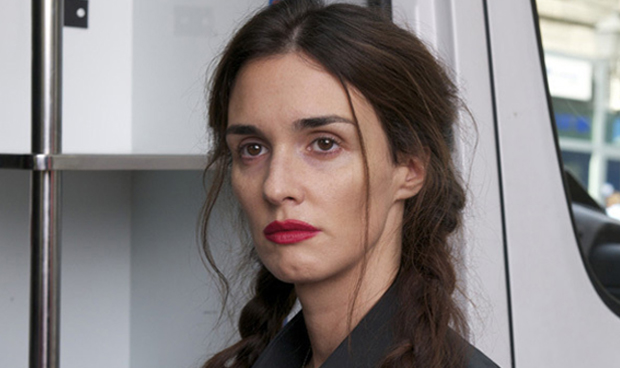 Paz Vega was recently revealed (via THR,) as a co-star in the film. She will play Carmen Delgado, a reporter covering the dangerous beat of the Mexican drug trade, who teams up with Rambo after the criminals kidnap her younger half-sister. Amongst several movies and films in her native country, the Spanish siren, Vega, is known to American audiences for her co-starring role in the 2004 Adam Sandler comedy, Spanglish, 2014 Jeremy Renner crime drama Kill the Messenger and a TV run on Netflix's The OA.
The cast also consists of names such as Adrianna Barraza, Louis Mandylor, Óscar Jaenada, Genie Kim, a.k.a. Yenah Han, Oscar Jaenada and Joaquin Cosio.
Rambo 5 Details
Sly has been living up to his nickname, providing a flow of Instagram teases during production, notably revealing Rambo's new cowboy look (hat, horse and all), which seemingly conveys a unique tone for this outing of the iconic action franchise.
It's rather interesting that Stallone opted not to direct. 2008's Rambo was a pleasant surprise and proved, once again, that age doesn't seem to be much of an obstacle for Stallone to step into his iconic roles. Then again, that was a decade ago.
The best part of all of this sequel movie, though, is that it would appear to kill off any talk of the Rambo reboot that surfaced a couple of years back. This would have seen John Rambo reimagined as kind of an American James Bond. There had even been talk of a TV series, Rambo: New Blood, which would have introduced Rambo Jr. to the proceedings.
Read and download the Den of Geek SDCC 2019 Special Edition Magazine right here!
Mike Cecchini is the Editor in Chief of Den of Geek. You can read more of his work here. Follow him on Twitter @wayoutstuff.
Joseph Baxter is a contributor for Den of Geek and Syfy Wire. You can find his work here. Follow him on Twitter @josbaxter.