News
Quentin Tarantino Unlikely to Direct a Star Trek Movie
While the rumor of a Quentin Tarantino Star Trek movie has intrigued for some time now, the director doesn't think he'll be onboard.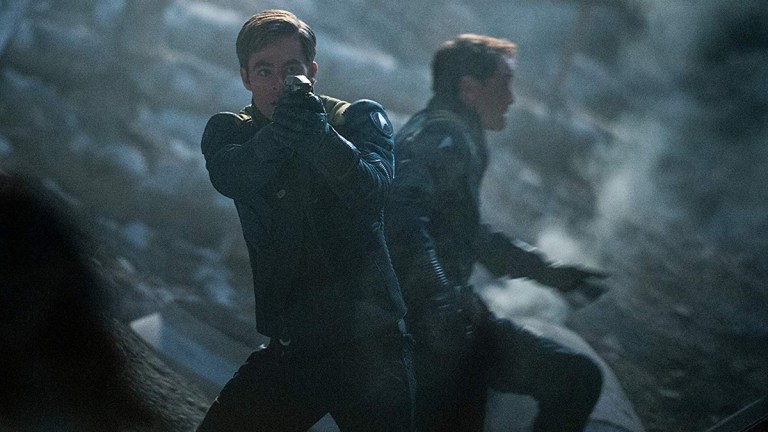 Quentin Tarantino's Star Trek movie project won't likely leave its proverbial spaceport of scripting. – At least, that's what the director himself expresses of the long-rumored project in a recent interview, fresh off Oscar nominations for his most recent outing, Once Upon a Time …in Hollywood.
The big screen project in question was to see Tarantino bring his own irreverently sociopathic (or, as he puts it,) "Pulp Fiction-y aspect" to the iconic sci-fi franchise to create an unprecedented (quite R-rated) amalgam of tropes, set to work off a script by Mark L. Smith, who wrote the Oscar-winning 2015 fact-based drama, The Revenant, and, more recently, 2018 WWII-era horror film, Overlord. However, when asked directly in an interview with Deadline about his status as a would-be Star Trek director, Tarantino seems to put the notion to bed, answering:
"I think they might make that movie, but I just don't think I'm going to direct it. It's a good idea. They should definitely do it and I'll be happy to come in and give them some notes on the first rough cut."
Indeed, Tarantino's apparent confirmation of his Star Trek exit isn't exactly shocking. After all, a funny thing happened last November when television auteur Noah Hawley, the visionary behind FX's Fargo and Legion, was tapped by Paramount to direct the long-awaited fourth proper entry of the film franchise launched with director J.J. Abrams's 2009 Star Trek film, which was followed by 2013's Star Trek Into Darkness and last represented by 2016's Star Trek Beyond; an appointment that seemingly squelched Tarantino's plans, at least for now.
Further Reading: Star Trek: Pike and Spock Spinoff Series Still a Possibility
While the Tarantino/Star Trek concept made for interesting conversation about what kind of thematically surreal bit of cinema it would produce, the idea ultimately hinged on Paramount taking a major gamble (both financially and creatively,) on a version of the venerable space-set sci-fi franchise releasing an R-rated offering – possibly one that's not canonically connected to either the Abrams films or the more ethos-imbued original television canon. Pertinently, the Star Trek television franchise is in the midst of a premium streaming resurgence on CBS All Access, with Star Trek: Discovery set to be joined this month by (the already-renewed) Star Trek: Picard, with more offerings like the spy-centric Discovery spinoff and a potential Pike and Spock spinoff on the way, seemingly mitigating the narrative that there's some kind of desire amongst the audience for yet another reinvention for the final frontier.
While there's no release date to cite for director Noah Hawley's untitled fourth Star Trek film, CBS All Access will kick off the weekly run of Star Trek: Picard on January 23; a run that will eventually be followed by Star Trek: Discovery Season 3 later this year.  
Joseph Baxter is a contributor for Den of Geek and Syfy Wire. You can find his work here. Follow him on Twitter @josbaxter.