News
Peter Sarsgaard Compares The Batman To A Pixies Gig
Peter Sarsgaard's role in Matt Reeves' The Batman is currently being kept under wraps.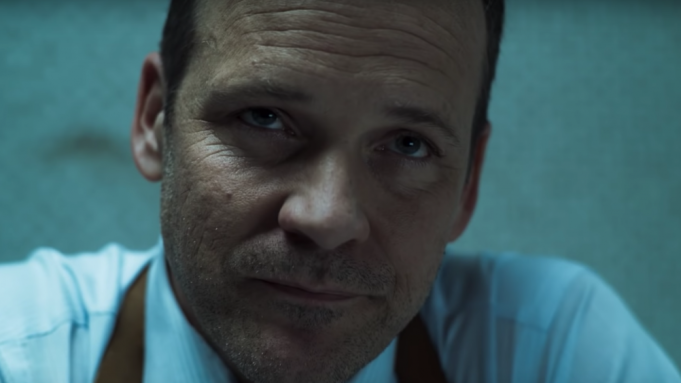 The cast and crew of Matt Reeves' The Batman will descend on Glasgow next month, as it stands in for Gotham City during DC and Warner Bros.' latest big screen reboot for the Caped Crusader, and there's much to get hyped about.
Star Robert Pattinson, who is vaulting off a string of standout performances in indie darlings like The Lighthouse and Good Time, is stepping into Bruce Wayne's privileged shoes to play the Dark Knight this time around, and he'll be surrounded by a fantastic bank of actors posing as Batman's various friends and foes. Zoë Kravitz has signed onto play Selina Kyle/Catwoman. Colin Farrell will be Oswald Cobblepot/The Penguin, Andy Serkis is Alfred, Paul Dano plays Edward Nashton/The Riddler, and Peter Sarsgaard… well, his role is still a mystery, but the good money's on Two-Face.
The Jarhead and Green Lantern star has been doing the rounds at the Television Critics Association's showcase this month to promote his forthcoming CBS All Access series, Interrogation, and CinemaBlend found him on very chatty form, as he excitedly offered his thoughts on The Batman, comparing the film to iconic alt-rock band, The Pixies.
"The cast is so awesome. It seems different from other Batman movies to me, just with the cast," Sarsgaard said. "There's something about it that has an edge, it's young. To me, just my perception of it, it reminds me of when I was in college, and I went to go see The Pixies play, and looking around and feeling the vibe at a Pixies concert. That's what it felt like to me, a song like 'I Bleed.' That it has the energy and that sort of thing, and isn't so specifically targeted to a very young audience, or a very old audience, but has that power of chaos in it."
Sarsgaard says we can definitely expect a much more emotional ride when The Batman arrives next summer.
"The Pixies were my favorite group of all time. I went to like 20 concerts, and it was that feeling of all of us in this. And it's very emotional. The Pixies were incredibly emotional band, and I think this Batman is very emotional in that way. I think it will be very powerful."
Sarsgaard's real-life wife, Maggie Gyllenhaal, previously appeared in Christopher Nolan's 2008 Batman game-changer The Dark Knight as Rachel Dawes, replacing actress Katie Holmes in the role after she chose not to reprise it for the director's sequel to Batman Begins.
"I'm excited to do it," he said. "You know, my wife did Batman years ago, and I've had one previous experience with a thing like that with Green Lantern… I really liked doing that show. I think in the end, the film wasn't as successful as it could have been, but I had a blast doing that one."
The Batman will hit cinemas on June 25th, 2021. The full schedule of upcoming DCEU superhero movies can be found here.
Read and download the Den of Geek Lost in Space Special Edition Magazine right here!