News
Patty Jenkins Reflects on Dodging Thor: The Dark World Bullet
Director Patty Jenkins in a recent interview looks back on leaving Thor: The Dark World in the nick of time.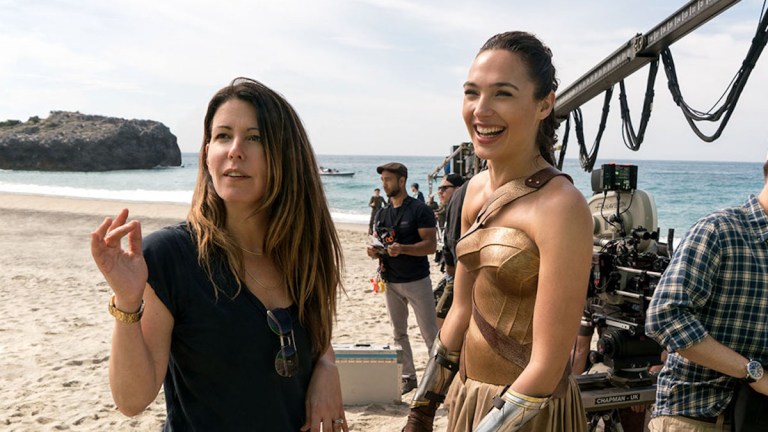 Patty Jenkins is one of the most exciting filmmakers working in superhero blockbusters at the moment. After helming Wonder Woman (2017), her and Gal Gadot's follow-up, Wonder Woman 1984, became an instant must-see. It's all the more impressive considering her past brush with the superhero genre… and how she avoided directing what is widely considered one of the worst Marvel Studios movies, Thor: The Dark World.
Previously tapped for that gig in 2011, Jenkins would have been the first woman director to helm a superhero movie for the studio, but it was not to be. Soon dropping out of the project over reported "creative differences," Thor: The Dark World went on to be directed by Game of Thrones' Alan Taylor and released to a generally apathetic reception. Even the filmmakers behind the movie appear lukewarm to it, hence Taika Waititi's sequel, Thor: Ragnarok, slaughtering or ignoring most of the previous movies' original cast.
Almost a decade later though, and with Wonder Woman 1984's release hopefully around the corner, Jenkins is very honest about her relief on how things turned out… and why she knew to leave the project after she saw the storyline that Marvel had developed for the film (the movie has five credited screenwriters). Speaking with Vanity Fair, Jenkins opened up how a movie she envisioned to be Romeo & Juliet with superheroes turned into something else.
"I did not believe that I could make a good movie out of the script that they were planning on doing. I think it would have been a huge deal—it would have looked like it was my fault. It would've looked like, 'Oh my God, this woman directed it and she missed all these things.' That was the one time in my career where I really felt like, Do this with [another director] and it's not going to be a big deal. And maybe they'll understand it and love it more than I do." The director shook her head. "You can't do movies you don't believe in. The only reason to do it would be to prove to people that I could. But it wouldn't have proved anything if I didn't succeed. I don't think that I would have gotten another chance. And so, I'm super grateful."

– Patty Jenkins
She should be, as it is easy to imagine the cynical headlines—or worse the toxic social media reaction—if a mediocre Marvel movie had a woman's name attached to directing it. This also underlines some of the differences between Jenkins' approach to superheroes and the more traditional house style developed by Marvel over the last decade. Prior to being hired for Thor, Jenkins directed Charlize Theron to an Oscar in Monster, a biopic about real-life serial killer Aileen Wuornos. But her dramatic credentials were still only finding her work as a television director after that, which arguably says much about the Hollywood system of the 2000s. So coming to Thor, she did not have the ability to make the movie she wanted, whereas with Wonder Woman she did.
An epic and unapologetically earnest film, Wonder Woman feels like both a throwback to old school adventure epics in the vein of Raiders of the Lost Ark and Superman: The Movie (as well as the World War II melodramas that influenced them) and a modern re-contextualization of those archetypes from a feminine point-of-view. In other words, it stands apart from a lot of modern superhero formulae. Jenkins hinted as much to us when chatted with her about the film in 2017.
"I don't love all superhero films, but I love a great one," Jenkins told us at the time, saying she doesn't understand why earnestness had become a taboo word in superhero movies.
In the full Vanity Fair profile, Jenkins talks about how it more than obviously worked out for Marvel, and how Waititi wound up being the perfect fit for Thor. That will also carry over into Thor: Love and Thunder. Jenkins, meanwhile, was able to bring her childhood hero in Wonder Woman to life and become an A-list Hollywood director while doing so. One whose Wonder Woman 1984 remains one of the most anticipated movies of the year, no matter the month it comes out in.