News
Paddington 3 Sets 2022 Production Start
Finally, something to look forward to. Here's everything we know about Paddington 3.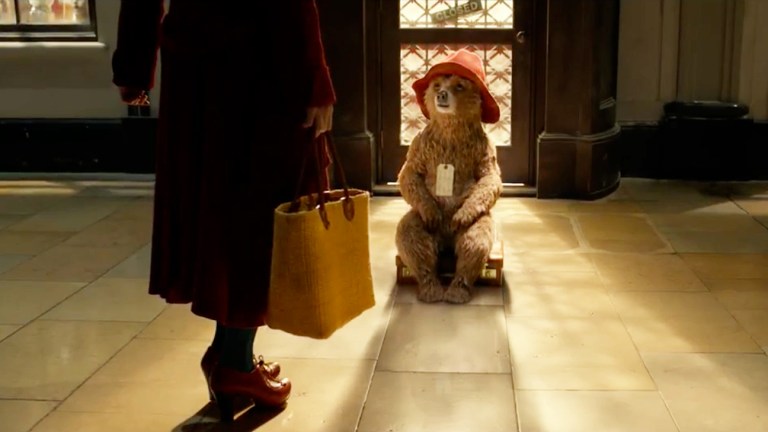 It is a truth universally acknowledged that Paddington is one of the best film series of the 21st century, and we're moving closer to the next, much-anticipated installment. At in an event today in Cannes, Studiocanal CEO Anna Marsh gave an update on the schedule for Paddington 3. According to Variety, Paddington 3 is slated to commence filming in the second quarter of 2022, which means sometime in the April-June region. Given the post-production requirements of the film, which is a mixture of live-action and CGI, this likely means we won't be seeing Paddington 3 in theaters until 2023. But, hey, as long as we know we will get more brilliant stories featuring the kindest and most empathetic bear, this is good news.
While there's much we don't know about the story of Paddington 3, we do know that director Paul King, who spearheaded the first two films in the series, will not be returning in that chief creative role. King is currently busy directing a Willy Wonka origin story for Warner Bros. (which doesn't sound as important, but whatever), but will still act as an executive producer and will write the story for Paddington 3 alongside previous collaborators Simon Farnaby and Mark Burton. Burton, Jon Foster, and James Lamont are on board to write the script. StudioCanal will be teaming up with David Heyman's Heyday Films once again to create the film.
While we don't yet know if the cast will be returning, it's hard to imagine a Paddington story that doesn't also feature the Brown family as we've come to know them in the film adaptations. In early 2021, Hugh Bonneville, who plays Mr. Brown in the first two Paddington films, told BBC Radio 2's The Zoe Ball Breakfast Show (via Variety) that there was "forward momentum" on the project, and that it was "somewhere on the horizon," suggesting he will be involved. Presumably, Ben Whishaw will also be back as the voice of our beloved Paddington.
Right now, the two biggest question marks surrounding the production of Paddington 3 are: who will take over directing duties from King, and who will play the series' next villain. The villain roles in the first two installments, played by Nicole Kidman and Hugh Grant, respectively, are amongst the most fun in recent filmmaking. Kidman and Grant both made the most of the deliciously despicable antagonists in delightful ways. As eagerly as I am awaiting the announcement of the Paddington 3 director, I am equally excited to discover which iconic actor will get the chance to face off against Paddington and the Browns next. For my money, Paddington villain is one of the best gigs in Hollywood.
Who should play the villain in Paddington 3? Who would you like to see direct the next film? Let us know in the comments below…