Features
Our pick of the best Halloween costume ideas of the geeky variety
Stuck for costume ideas this Halloween? Here are some geek-friendly ideas to help you out...
There's a chill in the air and it won't be long before retailers across the land start stockpiling for Christmas, but we shouldn't forget about the other most fun occasion of the year – Halloween! The spookiest event of the calendar year always provides plentiful fun for horror fans and a rare chance (other than Comic-Con season) for all of us to dress up however we like and wear our fandom on our literal sleeves.
This year, to save you from the social faux pas of showing up to a Halloween party in your ordinary clothes and saying 'I'm scary enough already' (even though that is undoubtedly hilarious), we've scoured the web and collated some of our favourite Halloween costumes on the market.
Whatever your tastes in geeky entertainment, we're hoping you can find a fun costume idea and wow your nearest and dearest this year…
Michael Myers from Halloween
What better choice for a Halloween costume that a costume actually *from* Halloween? It's a pretty simple look to achieve, as you can buy a Michael Myers mask from Amazon and, even with your bog-standard clothes, people won't be confused about who you're dressed as. Or you can be a bit more ambitious and buy a fake knife and natty overalls to complete the effect. Then again, if you fancy earning maximum arse points, then purchase this Mike Myers mask instead and recite lines from Austin Powers all night.
The 13th Doctor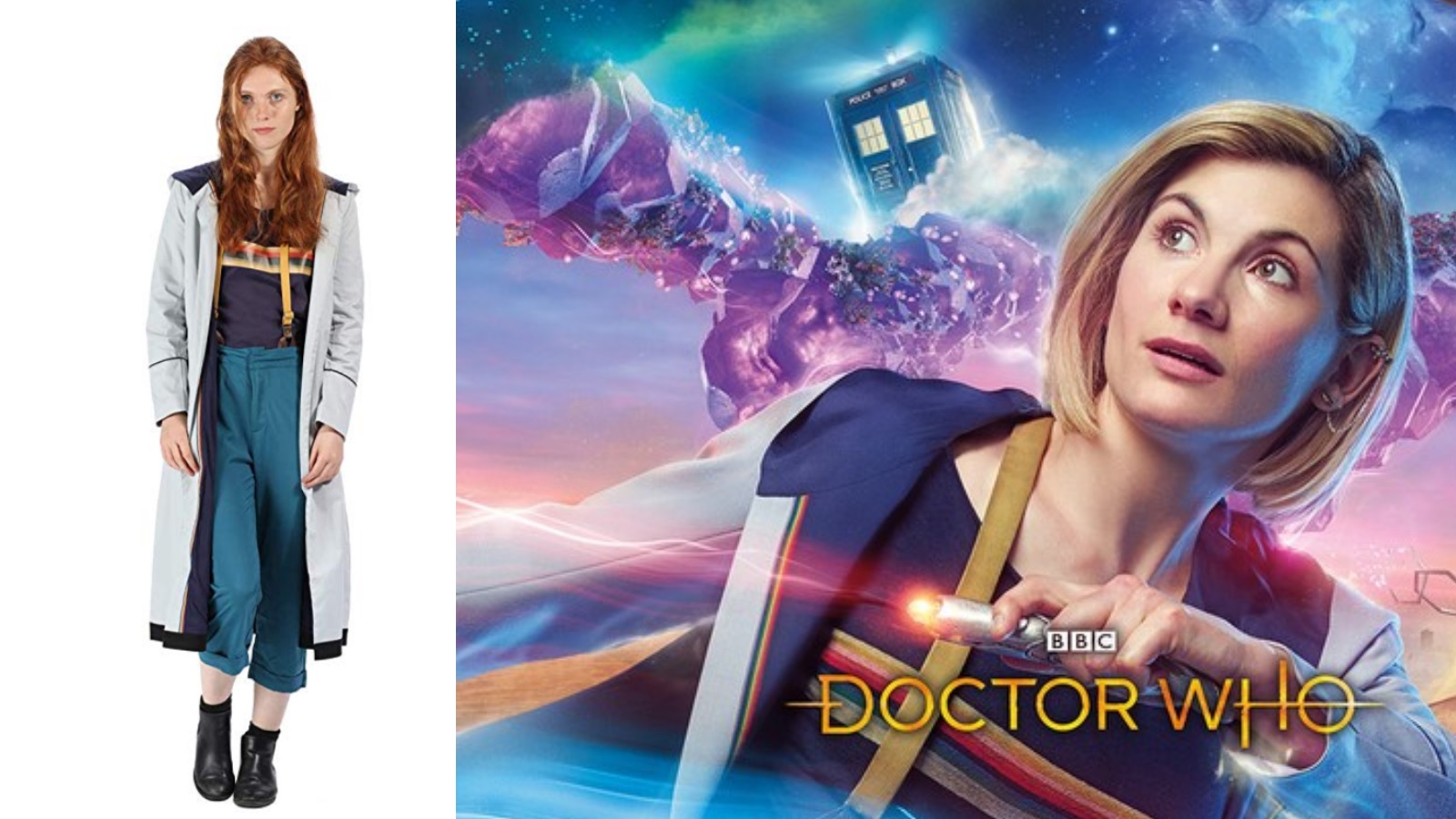 There's always been a huge array of Doctor Who-themed costumes for blokes, with 12 whole Doctors to choose from, but now the ladies get to play along with Jodie Whittaker's now-iconic costume. The best thing about this look is that it's incredibly comfortable and can potentially be pieced together from items you already own. Failing that, you can piece it together from these trousers and suspenders, this t-shirt, and this hoodie jacket. Or you could be lazy and buy this t-shirt.
Pennywise from IT
There are a couple of different options for this one, as you can be defiantly old-school with a classic Pennywise costume, or embrace the new with a 2019 scary Bill Scarsgard-style alternative. Either way, clowns are pants-wettingly scary so wear with caution if you know you'll be interacting with kids on the night. If you're really getting into the spirit, then there are also sexy Pennywise costumes to be found on sites like Yandy. If you're into that kind of thing.
Donnie Darko rabbit
Frighten your friends with this fearsome not-so-furry number, which is uncannily similar to the one worn by Frank in Donnie Darko. You can buy the mask now from Amazon and, for extra fun, wear it to the cinema and sit down next to complete strangers to see how long it takes them to react. Works best with a matching onesie, to keep you warm and cosy while you're freaking out the neighbours.
Ghost Gwen Stacy
Swing in from another part of the multiverse with this brilliantly detailed Gwen Stacy costume, now likely to be recognised even by non-comic book readers due to this year's Spider-Man: Into the Spider-Verse. If you have a partner, then you can couple up with the matching Miles Morales Spider-Man costume. Not only will you stand out from the Peter Parkers of the world, but you can reuse them at conventions and fancy dress parties all year round.
Joaquin Phoenix's Joker
I think we speak for everyone when we say we've seen enough Heath Ledger Joker costumes to last us a lifetime, but good news folks! There's a new Joker in town, and his costume is even easier to pull off. Get in there early this year by dressing up as the character everyone will be talking about come Halloween and, hey, you can wear the suit to work the next day if you fancy (though you might want to wipe off any face paint).
The Exorcist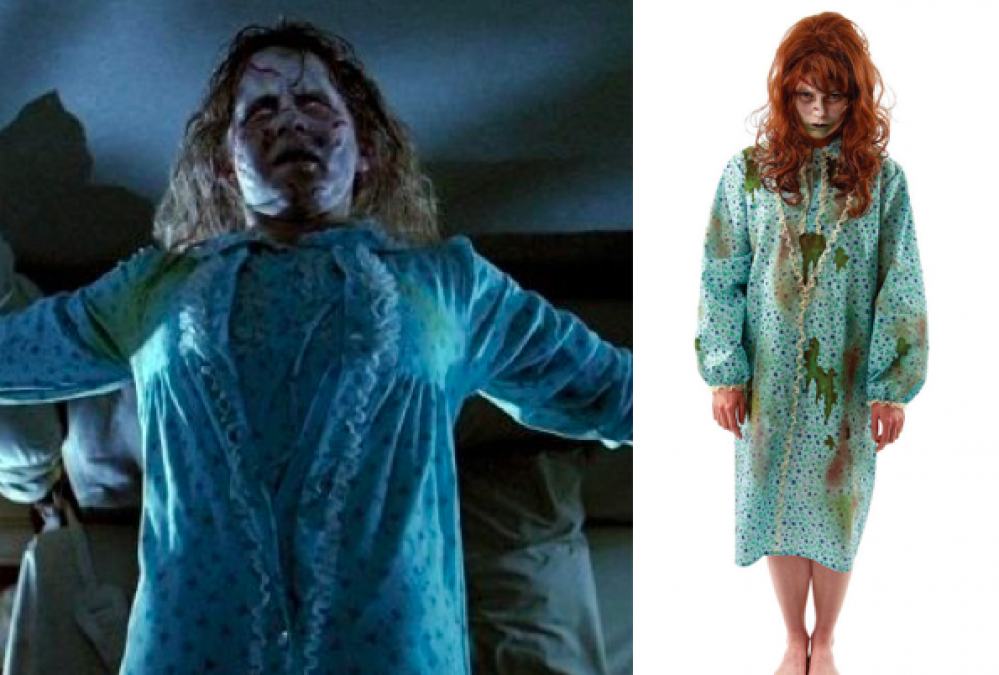 The power of Christ compels you… to pick up this Exorcist costume from Amazon! A deceptively simple choice for a child or young-looking adult, some face-paint and general grime help pull the look off, and it doesn't hurt to get a red wig like the model. Pro tip: Don't try to spin your own head around. Unless you're an owl.
John Wick (or just Keanu Reeves, if you prefer)
An incredibly versatile costume choice, this Keanu Reeves mask from Amazon allows you to be everyone's favourite guy in the room for a night. Will you be Keanu from Always Be My Maybe, slow-motion walking into restaurants, or perhaps John Wick Keanu, donning a suit and tie a glaring (extra points if you bring your dog along)? Whatever you choose, it's sure to be breathtaking. 
Ghostbusters
An oldie but a goodie. If you and your friends never dressed up as Ghostbusters as teenagers, then have you ever really lived? It's a timeless choice for a reason and, despite appearances, is fairly easy to pull off. Impress everyone you know by teaming up to bring the Ghostbusters to the party, complete with Stay Puft, via Amazon.
Whatever you wear, have a great Halloween! And please do share your own costume ideas in the comments below…