Features
Oscars 2020: Who Will Win Best Animated Feature?
We take a look at this year's Best Animated Feature category at the Oscars and suss out who has the best chance of winning.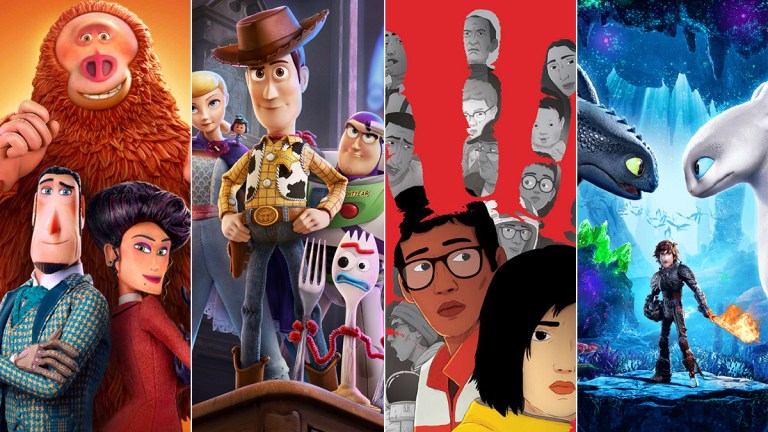 The Academy Awards are always an exciting time for film buffs, and while many will be on the edge of their seat waiting to see who will win Best Picture, there is one medium that is, with occasional exception, not considered for that category: Best Animated Feature. 
While the core of visual storytelling is the same (performance, production design, cinematography, etc.) animation is unique in that every element must be produced from scratch. It's no wonder most animated films take three or four years on average to make, but the results can be nothing short of magical. 
We believe the Animated Feature nominees deserve a closer look, and wish to shed light on the diverse pool of films hoping to snag that 2020 Oscar.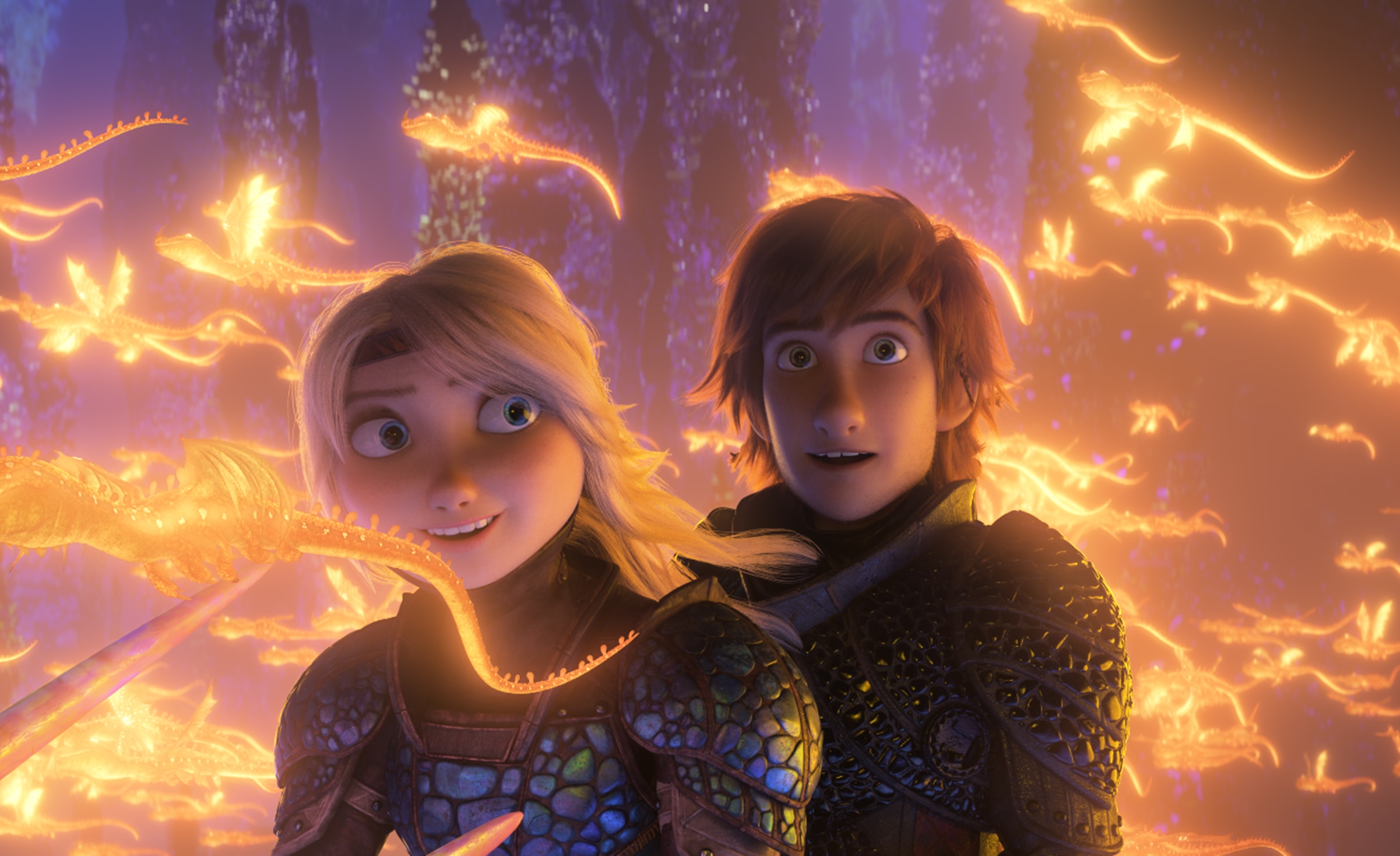 How to Train Your Dragon: The Hidden World
How to Train Your Dragon: The Hidden World is a stunning finale to the trilogy. The young viking, Hiccup, and the Night Fury, Toothless, have grown so close over the years, what possible force could threaten their bond at this point? Romance… and a gastly dragon hunter. The dragons' safety and salvation hinges on the discovery of the "Hidden World" where dragons originated. The film expresses the importance of growing up, letting go, and starting anew, messages people of any age can learn from.
When it comes to Dreamworks Animation, it's often hit-or-miss. For every fantastic story, there's one that's… not so much that. But the How to Train Your Dragon series is without a doubt one of the most well executed sagas in the company's history. Many children are fans of the vikings and fire breathing beasts, and quite often the opinions of kids are a major factor when it comes to votes.
read more: Animated Classics on Disney+ Streaming Guide
Action, adventure, comedy, vibrant visuals, and emotional intensity: The Hidden World has it all. However, it is a sequel, and no animated sequel has won except Toy Story 3.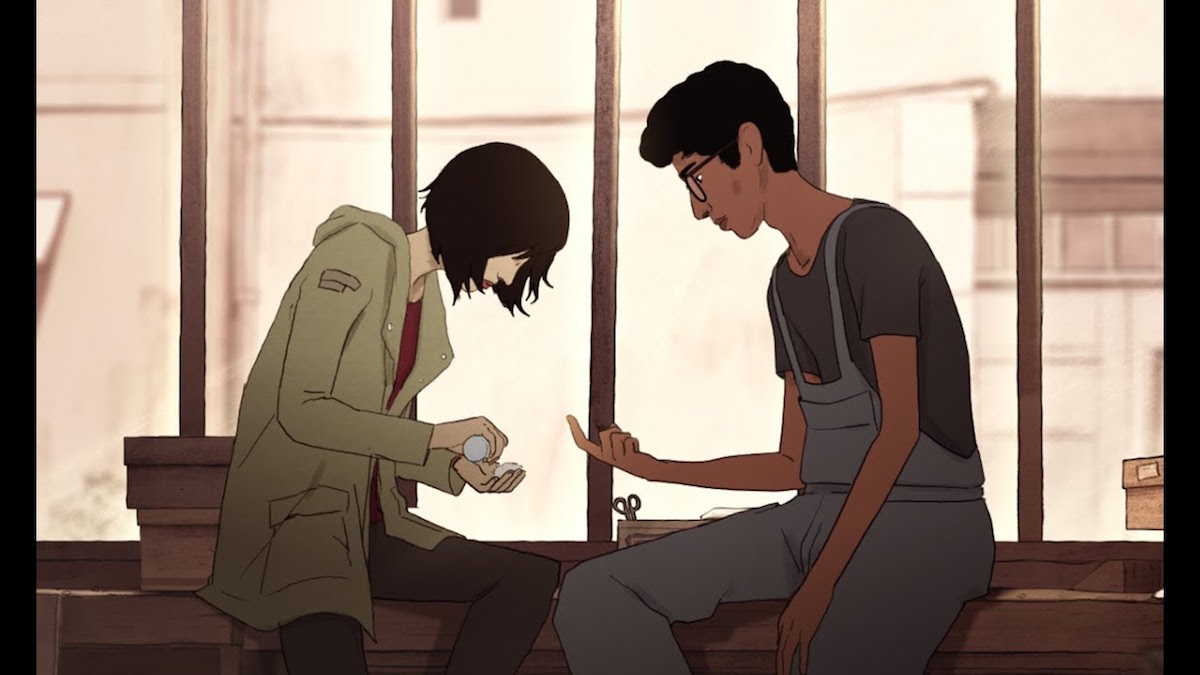 I Lost My Body
The international animated film this year is I Lost My Body, from France. It's a seemingly peculiar premise reveals a surprisingly deep and compelling tale: A young man in love, Naoufel, accidentally severs his hand while working as a carpenter's apprentice. Leading up to the accident, Naoufel previously worked as a pizza delivery boy and fell in love after a long conversation with a customer. He took the apprenticeship to get closer to her, and the two develop a complex but deep relationship. The main story is compelling and relatable to those who are shy about their feelings and yearn for better things. On the other… (severed) hand, Naoufel's actual cutoff appendage goes on its own journey after breaking out of a jar. A visually fascinating juxtaposition, to be sure.
Only one international animated film has won the Oscar, Spirited Away, so the odds are already stacked against it. However, the film has won several awards, and Netflix has most of the distribution rights. The film has a great opportunity to expand its audience this way. If animation fans were more interested in a slice-of-life setting compared to an epic fantasy, this is one to check out. But then again, it's not the public who gets to vote.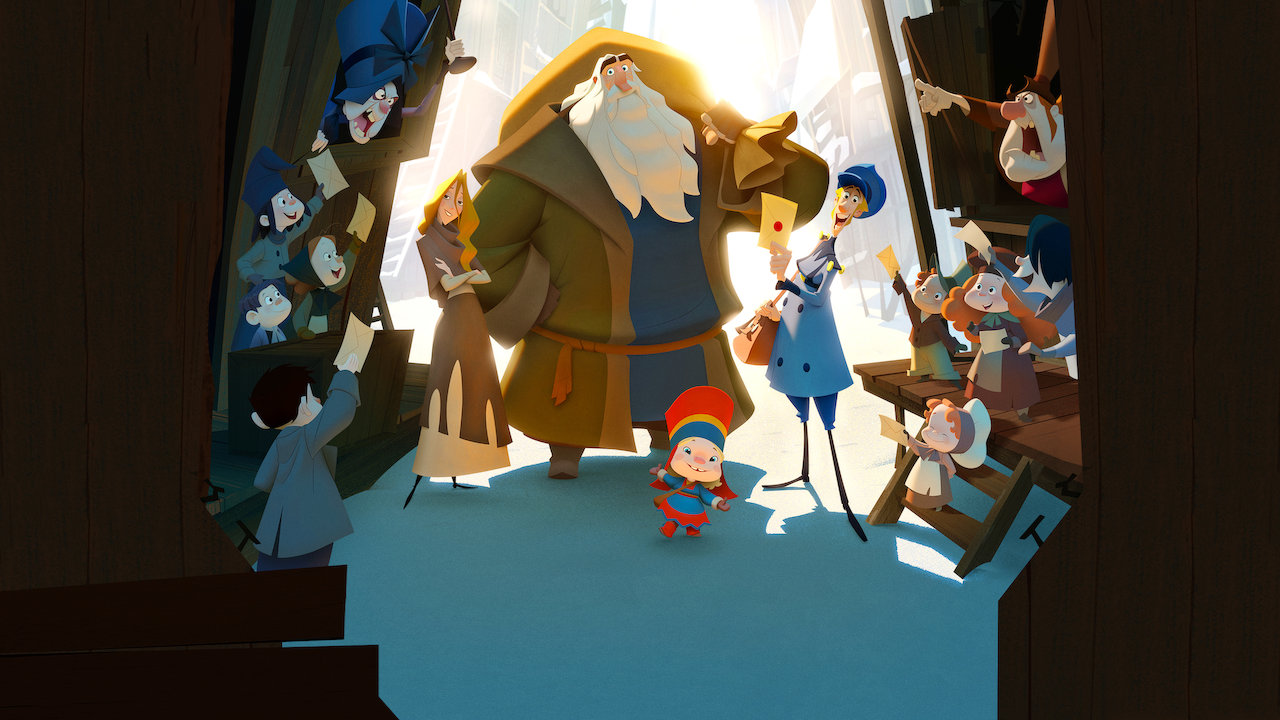 Klaus
Finally, we have Netflix's Klaus. Set in a remote Scandanavian village of feuders (reminiscent of the Hatfields and McCoys), spoiled rich-kid Jesper is tasked with convincing the inhabitants to mail six thousand letters, lest he be cut off from his family's fortune. His quest brings him to the recluse woodsman, Klaus, and the two form an unlikely friendship prompting many of the myths and characteristics of Santa Claus. 
Directed by Sergio Pablos, best known for being the creator of the original Despicable Me, Klaus is truly a gem that any fan of animation should watch. Klaus not only is a heartwarming story that will bring you to tears, but it looks and feels like a new type of movie. Last year, Spider-Man: Into the Spider-Verse was praised for its ground-breaking animation techniques and implementation of new technologies, and this year, Klaus pushes the medium yet again. Many shots appear to be completely CGI, built in 3D, when in fact everything was indeed hand-drawn in traditional 2D style, and painted with new lighting techniques to sell the illusion of depth. Klaus is shepherding in a new era of 2D animation, and lights a fire in the hearts of artists excited about returning to the romance of the medium's original form.
read more: The Best Anime to Stream
Klaus streams on Netflix, being available instantly to millions of viewers at the push of a button. However, Klaus is the only film nominated to have not received any other awards. Is it because holiday films don't perform well at award shows, or is it because of the streaming platform? Netflix has been fighting an uphill battle since it began producing original content, and those protective of traditional distribution methods have been quite vocal in denouncing the platform's efforts. While strides have been made to legitimize a film on its own merits regardless of how it is screened, the debate continues… and Klaus may be just another casualty caught in the crossfire.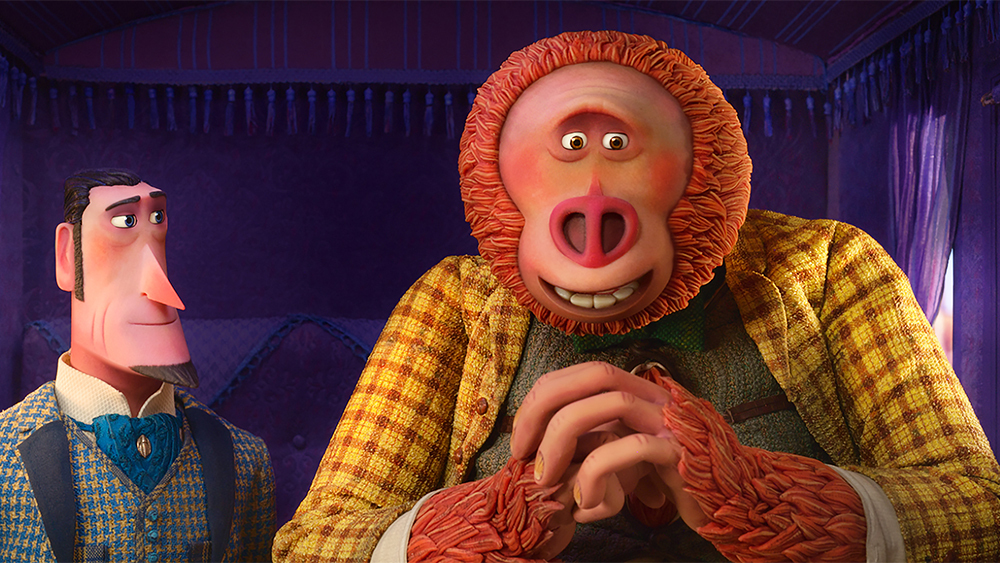 Missing Link
Full of wit and charm, Missing Link is a delightful piece showcasing the best of what stop-motion can do. Its hero Lionel, an investigator of mythical creatures (in essence a cryptozoologist), receives a mysterious letter claiming the existence of sasquatch. Upon investigation, Lionel discovers the letter was sent by a sasquatch himself, Mr. Link. Thus the pair soon go on a quest to reunite Link with his relatives, the yetis, all while avoiding capture and the suppression by a society comfortable with the status quo. 
The tactile quality of Missing Link's style feels so real because it is real. Every character, prop, and set was physically built in Laika's increasingly fabled studio, and imagining the effort it takes to physically move every puppet every frame puts the film into perspective. 
Ever since Laika's emergence, the animation house has seen a nomination with every release. The stop-motion technique stands out a method seldom used anymore on the big screen, and the technical achievements Laika has pushed pursuing it are vast. Yet the pool of stop-motion films hasn't seen much growth… Missing Link didn't perform as expected in the box office, so how much buzz is there for the film?But luckily a big win for Missing Link was the Golden Globe it picked up for Best Animated Feature, putting it back into the spotlight and hopefully getting more interest and eyes in time for the Academy Awards. But the Academy has yet to award a Laika film with Best Animated Feature. It would be nice if the Academy finally sets that precedent, but history appears against Missing Link.
Toy Story 4
The fourth installment in the acclaimed Toy Story franchise, Toy Story 4 culminates in a quest to save the newest member of the toys' family, Forky. Along the way, the crew reunites with their old friend Bo Peep, who reveals to them a new possibility for toys, one that could in fact bring closure and renewed purpose to Woody's existence. 
Pixar has proven once again it is the cream of the crop on the 3D front with its practically photorealistic presentation. The story deals with mature themes of longing, the meaning of life, how to move on, and what it means to be free. Many fans were unsure how the story could progress significantly beyond its predecessor after Toy Story 3's heartfelt sendoff to Andy, Woody and Buzz Lightyear's child owner, but Pixar went in hard and produced a sequel nobody expected: Something worthy that has a lot to say about growing older… and not just as a child.
read more: Tom Hanks on Saying Goodbye to Woody
Pixar has the most impressive record of the nominees with nine previous Best Animated wins. Would the Academy really award Pixar another Oscar with Toy Story 3 already winning in 2010? Or is the Academy getting as tired of sequels as everyone else? Consider that the Disney sequel Frozen II was surprisingly denied a nod. Perhaps being a sequel has indeed become a hindrance. Then again only individual branches vote to nominate individual categories, whereas the whole Academy gets to vote on the winners. Most likely, the Academy will be just as ready to give a little gold man to a moving Toy Story movie with a "4" in the title as it was a "3."